12 Tips for National Sports Collectors Convention Rookies
The National Sports Collectors Convention is something every card collector should experience at least once. And while it's not exactly a complex series of events, it's still important to be prepared so you get the most out of it.
Here are a few things I've learned over the years that might come in handy for first-time attendees. Even if you're a National veteran, there might be some things to help as well.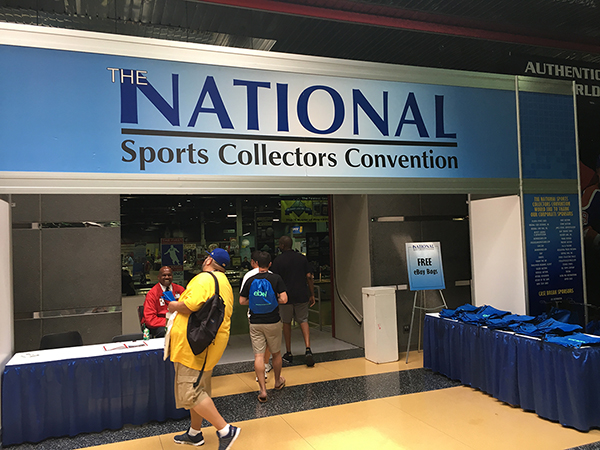 Tips and Advice for Your First National Sports Collectors Convention
1. Wear comfortable shoes.
Of any piece of advice one could offer about going to the National, this is the most important.
Whether you're at the National for a single day or every day, you're going to be on your feet a lot. It doesn't matter if you're walking the floor or standing at a booth and looking, you're going to want to be comfortable. If your feet hurt, your mind is going to be on the pains and aches rather than the cards and people. So the most important tip I could give is probably the most simple.
Choose your shoes wisely. Runners are good. Flip flops, probably not so much. Those kind-of fancy, kind-of comfortable things you sometimes wear to the office or with a pair of khakis to Olive Garden? Save them for places that give you breadsticks. This is a card show. Comfort before fashion.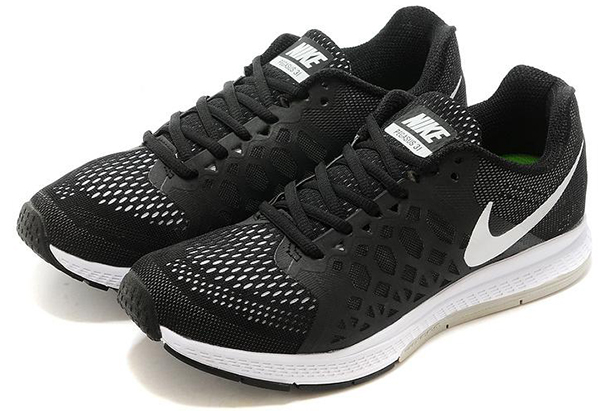 2. Try to make a weekend of it.
If you're going to Disneyland for the first time, you try not to do it in one day. It can be done but you miss things. And the fact that you're constantly in a rush means you enjoy it less. Think of the National as Disneyland for collectors. There's so much to see, dig through and experience.
If it's an option, try to stay for the weekend, especially if it's your first time. Even two days will give you a chance to slow things down and take it all in.
3. It's okay to be overwhelmed.
The moment you want into your first National is one you'll likely never forget. For me, it wasn't an emotional Disneyland kind of experience. It was more, "Woah."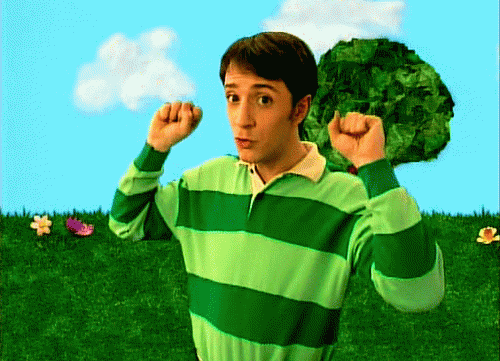 You go through the entrance and there it is–table upon table, booth upon booth of cards and memorabilia. To even try to get a picture, you need to switch your phone to panorama mode.
4. Know what you're looking for.
If you go to the National Sports Collectors Convention without a game plan, there's a good chance you'll be overcome to a certain extent with all that's there. You're going to find stuff that you like — guaranteed. And probably within the first table or two.
If you just start buying all the cool stuff in sight, a couple of things could happen. First, you're going to go broke or spend way more than you anticipated quickly. Second, you'll go home with a random assortment of stuff that, while fantastic, might not fit in with the rest of your collection.
Come to the show with a list of things to look for and you'll have focus. It'll also make things more of a hunt. And don't be scared to include that card that has eluded you for years (I'm looking at you 1997 Topps Pro Shooters Marbles checklist). You never know what's going to be there (or what a dealer might have back home).
5. Be open to changing your plans.
While it's good to start with a plan, don't be scared to go off of it. You will see things you'd never thought of. And just to write them off because they're not on your list would be silly — at least to a certain extent.
Really, it's about balance. Go with a plan, but be willing to take detours where you think they're essential.
If you do come across something unexpected just think through how it changes your plans. What, if anything, might you have to cut? How much space will it take? Is it something you'll still enjoy in a couple of weeks? A $2 card isn't going to change things much. But a big purchase might.
6. Take it all in.
The National is more than just millions of cards and the most sports memorabilia you've seen outside of something that has "Hall of Fame" written on a sign outside. You can go and enjoy yourself without spending anything other than your ticket and parking.
The show floor is like a museum. Auction houses have amazing pieces on display. Dealers have mountains of vintage, iconic Rookie Cards and other rarities. It's like a hobby museum.
Whether you're there for a day or more, set some time aside just to look at the things that might not be for sale. You'll see things that you'll never see again so use that opportunity to marvel and learn.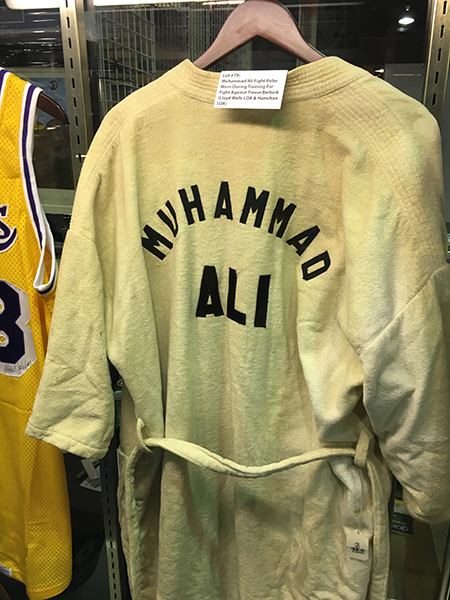 7. Manage your time.
Obviously, the longer you're at the National, the more flexibility you have as far as time. Depending on what your primary goals are, you might need to factor lineups into your plans. Sometimes wrapper redemptions can be a wait, although most companies have made it easier over the past couple of years. If you're getting autographs, you need to make sure you're there on time. Even then, there's lineups depending on the priority level your ticket is.
These lineups can serve as a much-needed break, especially if you're there for a few days. If time is limited, it can be stressful if you weren't considering it ahead of time.
If you're short on time, make note of the places you have to be. They become priority number one and plan the rest of the day around it.
Should time be tight and lines are a potential part of your day, you can be a little more efficient by using these times to have a quick drink of water or a snack.
8. Be social.
I don't know about you, but there aren't many people I have locally that I can talk cards with. And when I do, it's usually explaining why their 1988 cards with slightly dinged corners aren't going to send them on a vacation to Mexico in the winter.
At the National, you're going to be surrounded by people with similar interests. Take advantage of that. Strike up a conversation or two. If a dealer isn't busy, ask them how they're doing.
Many of us are active online and through social media. This is a chance to talk in person and not behind a keyboard or glowing phone screen.
9. Bring mints.
This may sound odd, but think about it. You're going to be around a lot of people at the National. Even if you're not generally a social person, you're going to be talking to people. It might be dealers. It might be friends you came with. Maybe it's people you meet at the National itself.
As a common courtesy, try to keep your breath fresh. Keep a pack of mints or some gum in your pocket.
You don't want someone's dragon breath in your face. Chances are good that person you're talking with or standing next to digging through dime boxes doesn't either.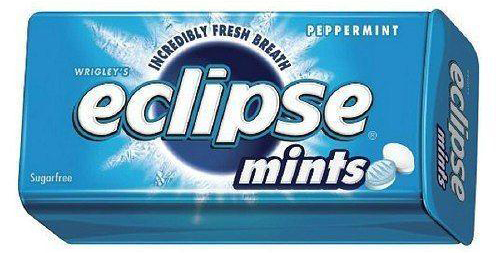 10. Bring card supplies.
You'll definitely be able to find card supplies at the National. But don't rely on those dealers for what you pick up at the show. Use them for stocking up or those things you can't find at your local shop.
It's important to have your own small stash of basic card supplies on hand for what you pick up. You might find 87 cards dime box diving, but where are you going to put them? Another table might have a $25 card waiting for you in a binder. But that doesn't mean they have the top loader to put it in and keep it safe.
The simplest solution is to bring a small assortment of supplies with you. Personally, I start with a basic 400-count box. Then inside I have a couple of top loaders in various sizes, a pack of penny sleeves and some team bags. That way, I'll be fine until I have time to make it to the other side of the show floor to where the nearest supply dealer is, and at my convenience.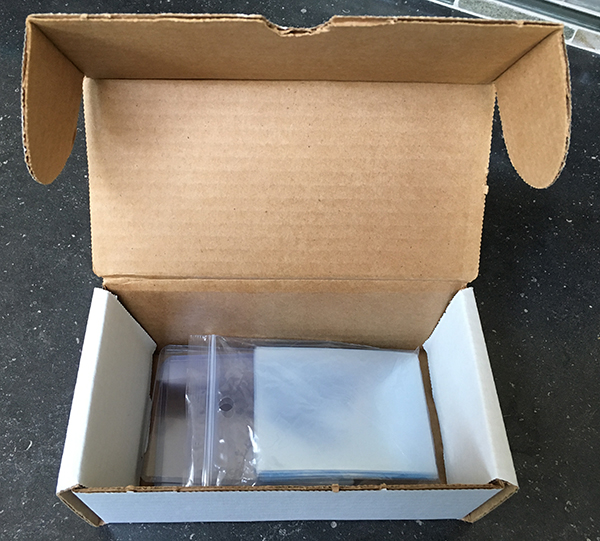 11. Don't expect to remember the table where you found that card.
If you see something you like but need to think about it before you buy, make a note of where the table is. Don't just look around and think, "I'll remember." If you're like me, you won't.
The sheer size of the National can make it tough to find things again without some sort of memory jogger. The corporate areas are a little different. They have big banners everywhere. Plus, they're big themselves so stumbling across them is easy.
But for dealer tables, they all sort of blend in to a certain extent. The old needle in a haystack cliché rings true. So write down the table, take a picture of it, mark it on a floor map–anything to help you remember so that you'll be able to find the table again and not waste precious time.
12. Carry cash.
Technology is changing. More dealers are accepting credit cards and Paypal at the National. But some still keep it to cash so make sure you bring some with you. Finding a cash machine can be a pain. It's a time suck. Plus, there's no guarantee that card will still be there when you return.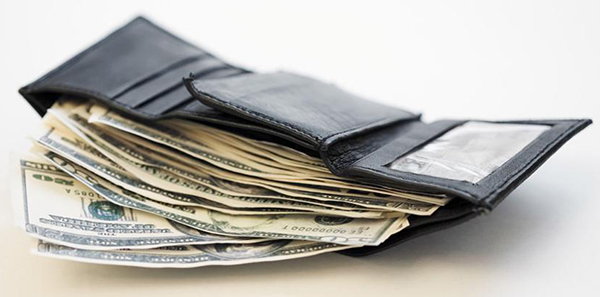 Social media bonus: Wear your handle.
For a lot of us, the hobby community is primarily online now. Whether you're on Twitter, Instagram or a message board, your screen name is probably different from your real name. That's all good when you're chatting online but when you're in person, it's kind of weird. Plus, the connection between a screen name and a real name can be tough.
I know it sounds a little high school reunion-y, but you may want to consider wearing a name tag that has both your actual name and the screen name you use. It will make things easier for those you meet in person. Plus you might find others being a little bit friendlier if they know your name.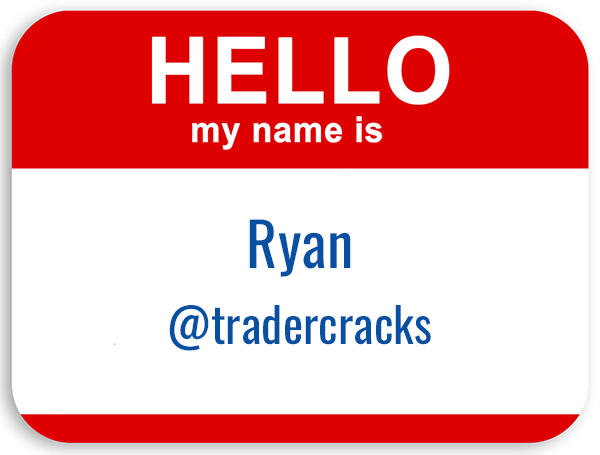 For veterans of The National, what advice would you provide to those going for the first time?