2013 Upper Deck National Hockey Card Day Details
National Hockey Card Day is coming back in 2013.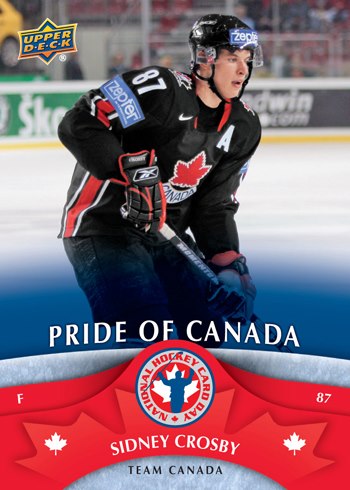 NHC will be held on Feb. 9 in Canada and Feb. 16 in United States, Upper Deck announced Thursday.
The event has been held for the last several years as way for Upper Deck to get customers into hobby shops. UD included the promotion in the U.S. for the first time in 2012.
With an NHL lockout putting a shadow over hockey, Upper Deck has looked for ways to entice collectors. In Canada, all 15 players on the checklist will be featured in their Team Canada uniform – rendering the NHL unnecessary in this case.
The United States NHC checklist will feature American-born players as well as international players on American franchises.
Each promotion will have a separate 16th card not available in packs, but for purchase. Canada's 16th card is Wayne Gretzky and Mario Lemieux in the 1987 Canada Cup, and the U.S. card features Jonathan Quick hoisting the Stanley Cup for the Los Angeles Kings.