Nate "Tiny" Archibald teams with past NBA stars in a new memorabilia company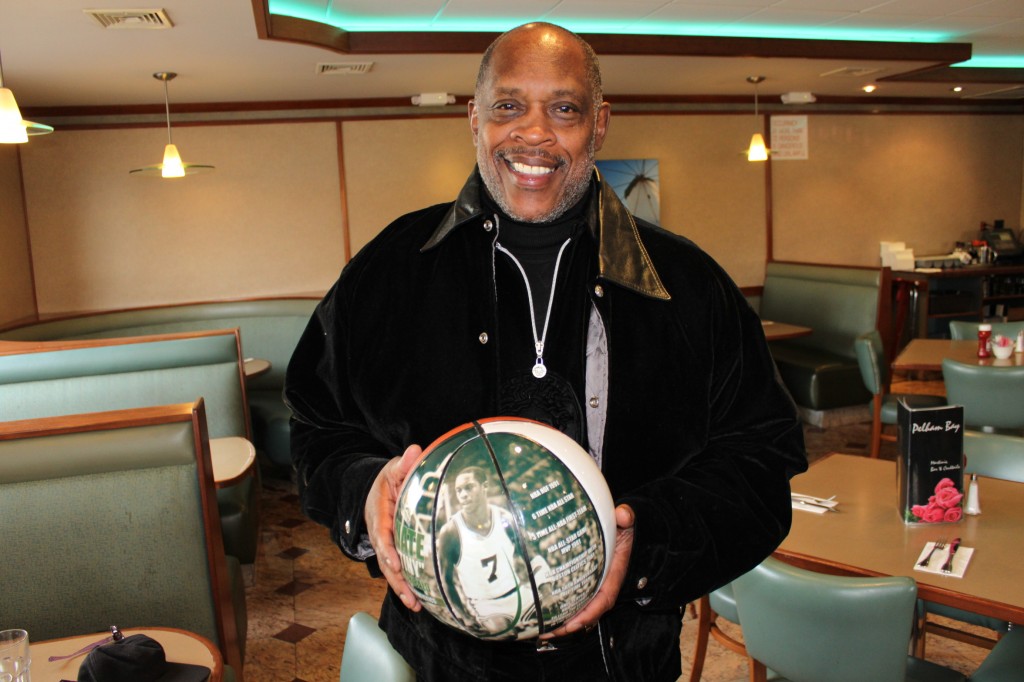 By Susan Lulgjuraj | Beckett Basketball Editor
BRONX, NY – The teens dribble across the John F. Kennedy High School court, one player after the other. Forward. Only with their left hands. Backward.
A man in sweats stands at the top of the key, overseeing the drill and offering feedback. He's not the head coach or a school employee, just somebody who wants to give back. He also happens to be a member of the Naismith Memorial Basketball Hall of Fame and NBA's Top 50 team, New York City's own Nate "Tiny" Archibald.
Archibald, one of the quickest and hardest players to defend in his day, remains the only player in NBA history to lead the league in scoring and assists in the same season, 1972-73.
Archibald could easily be stalking the sidelines of an NBA team somewhere, coaching in the pros or being a special assistant to someone with a big title.
But that's not where the 65-year-old wants to be. No, he'd rather attend high school and college basketball games around the city.
"People ask me, 'How come you don't go to Knicks or Nets games?'" Archibald said. "When I go to high school games it's not about skill. I don't know who is going to get what points. I think there is a different desire. That kid, you never what he is going to do. These guys amaze me."
Archibald has seen Stephon Marbury and Rod Strickland play before they were stars. He didn't know how good they would become, but there was something special about the way they played in high school.
Mentoring younger players allows him the chance to shape the boys' development, to keep them headed in the right direction.
Archibald understands the odds to basketball glory. Many probably thought Archibald wouldn't make it since he was cut his from high school team as a sophomore.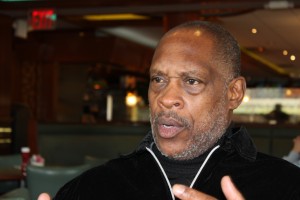 But he shined in his one full season at DeWitt Clinton High School in the Bronx. He was named to the All-City team in 1966 and could regularly be found playing at the legendary Rucker Park in Harlem.
He played at Arizona Western Community College before transferring to UTEP where he was a stand out. Archibald was the 19th pick by the Cincinnati Royals in the 1970 NBA Draft. He later played for the New York Nets, Boston Celtics and Milwaukee Bucks.
He won an NBA title in 1981 with the Celtics and was a six-time All-Star. Archibald was inducted into the Hall of Fame in 1991 alongside Dave Cowens and Sergei Belov, the first international players to be inducted.
And yet Archibald remains approachable, hanging around the neighborhoods he grew up in, mentoring children and giving back to the community.
Those efforts extend to Archibald's latest project with his business partner Michael Dachs. The pair has teamed to create the company Inkredible where they are selling signed photo basketballs called "Stat Balls." The basketballs feature a panel showing significant achievements with a large space for an autograph.
Some of basketball's biggest names have signed on to the project, including Bob Cousy, Rick Barry, George Gervin, Artis Gilmore, Robert Parish, Dolph Schayes, David Thompson and Nate Thurmond.
A portion of the proceeds will go to the charity of the player's choice.
"We are not in it to make a zillion dollars. We are targeting foundations," Archibald said. "Every player has a charity."
The unique memorabilia pieces all have a common theme, and that's Archibald. The bonds he forged during his career helped him secure some of basketball's stingiest signers such as Cousy.
"(Cousy) said that if he wasn't friends with Nate, he wouldn't do it," Dachs said. "This is also going to help with fakes. I checked eBay and there are definite fakes out there, especially of Cousy and they still have certificates of authenticity."
The Stat Balls will come with COA signed by Archibald and with a facsimile of the player.
The partners intend to work with additional athletes, but each basketball takes time to make. The players approve the photos that are used for each "Stat Ball." The panels are then made and adhered. It's a lengthy process where just three of these basketballs can be made every hour.
Archibald enjoys the process because it gives him a chance to work with his friends again, to continue giving back to the game he loves.
"The number one person I wanted was Bob Cousy," Archibald said. "Bob is my guy. He was like my stepdad. He gave me a chance when no one else thought I could play in the league. I tell the kids, when all else fails you have to have confidence in yourself. He gave me that confidence when I thought I wasn't going to get a chance."
For more information on the new memorabilia company, visit www.inkredible.biz
Susan Lulgjuraj is an editor at Beckett Media. You can email her here with questions, comments or ideas. Follow her on Twitter here. Follow Beckett Media on Facebook and Twitter.