Murray Chass' piece offers common sense in Halper mud-slinging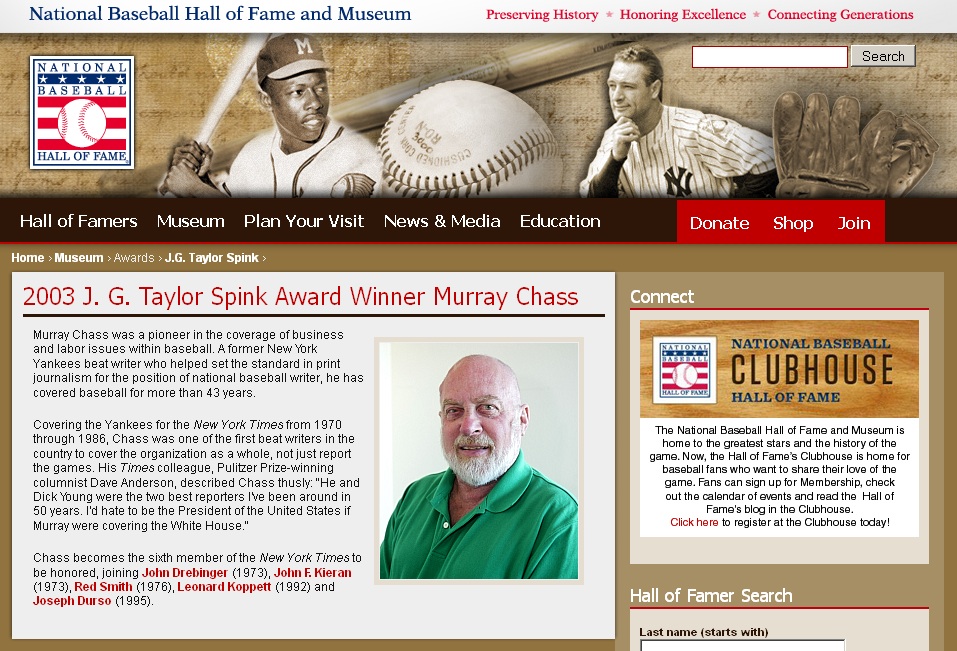 By Chris Olds | Beckett Baseball Editor | Commentary
If you've read an item or two mentioning Barry Halper's name recently, the portrayals of the deceased iconic collector have been far from flattering in items published by both Deadspin and The New York Post.
But there's also a reason you didn't read about the pieces here.
Why? The background of the writer (legal issues with auction houses and others) as well as his potential motives (readying a book to sell) are at a definite conflict to be pointing the finger at the supercollector of all supercollectors who, yes, had bad items in his collection. (He had the means to buy what he wanted … meaning it could happen.)
This wasn't lost on a very qualified writer, Murray Chass — a former New York Times and Associated Press reporter who received the J.G. Taylor Spink Award from the Baseball Hall of Fame in 2003.
He called the Post piece "journalism at its worst" and I completely agree.
Read it carefully. Note what is said by Halper's son, Jason. Here's one telling statement:
"My father was not a forensic expert," Jason Halper told Chass, "and he never claimed to be an authenticator, and he certainly may have been gullible when he was presented with exciting finds."
One should also note that Chass talked to several of the parties involved — and note the writer's reply to him when he didn't disclose his background. Note the lack of a response from the Post.
The telling passages come toward the end. Why did Halper buy the items he owned? Well, he wasn't in the business of selling them … again, read the story.
There can be a lot of mud hurled in the hobby — perhaps moreso than in other businesses — and the first thing one should do is consider the source … and potential motives.
Consider the source on this one … Murray Chass.
Update: Baseball Digest has an even lengthier item about this — with additional comments from Jason Halper. Read it here.
Chris Olds is the editor of Beckett Baseball magazine. Have a comment, question or idea? Send an email to him at colds@beckett.com. Follow him on Twitter by clicking here.