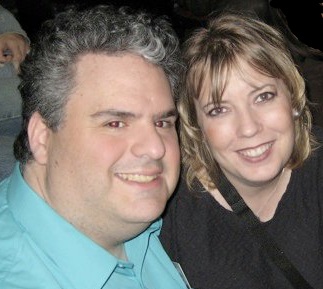 By Susan Lulgjuraj | Beckett Football Editor
Sometimes there's a story that seems to move people. It touches people in a way least expected.
This is happening right now with the Nelkin family. The couple reached out earlier this month to the media to get out their story in hopes of getting attention for a card they were going to sell on eBay.
See the current auction here.
The proceeds will go toward a procedure to help them have a baby.
It started a few interviews for the Nelkins.
Then, Barry Sanders – one of the signers of a card that is becoming famous – saw an article on Beckett.com about the couple. He tweeted the story his hundreds of thousands of followers with a declaration that he wanted to help.
However, Sanders isn't the only one wanting to help the Nelkins (you can read the original Beckett story here).
Strangers have jumped in to help this family.
Now, several auctions are up to help them raise money, including this auction
for a signed Steve Young jersey.
Then there is this auction
where Sanders will personalize a helmet for the winner. Sanders will donate this helmet to the Nelkin family to raise money for the procedure.
In the meantime, the 1999 Donruss Elite Passing the Torch card signed with Sanders and Walter Payton is still up for auction. It ends Nov. 1 and is already nearing $10,000.
Panini America has also asked collectors to tweet the link to the auction to give it more attention.
Susan Lulgjuraj is an editor of Beckett Football. You can email her here with questions, comments or ideas. Follow her on Twitter here.