Monday Morning Collector: Week 6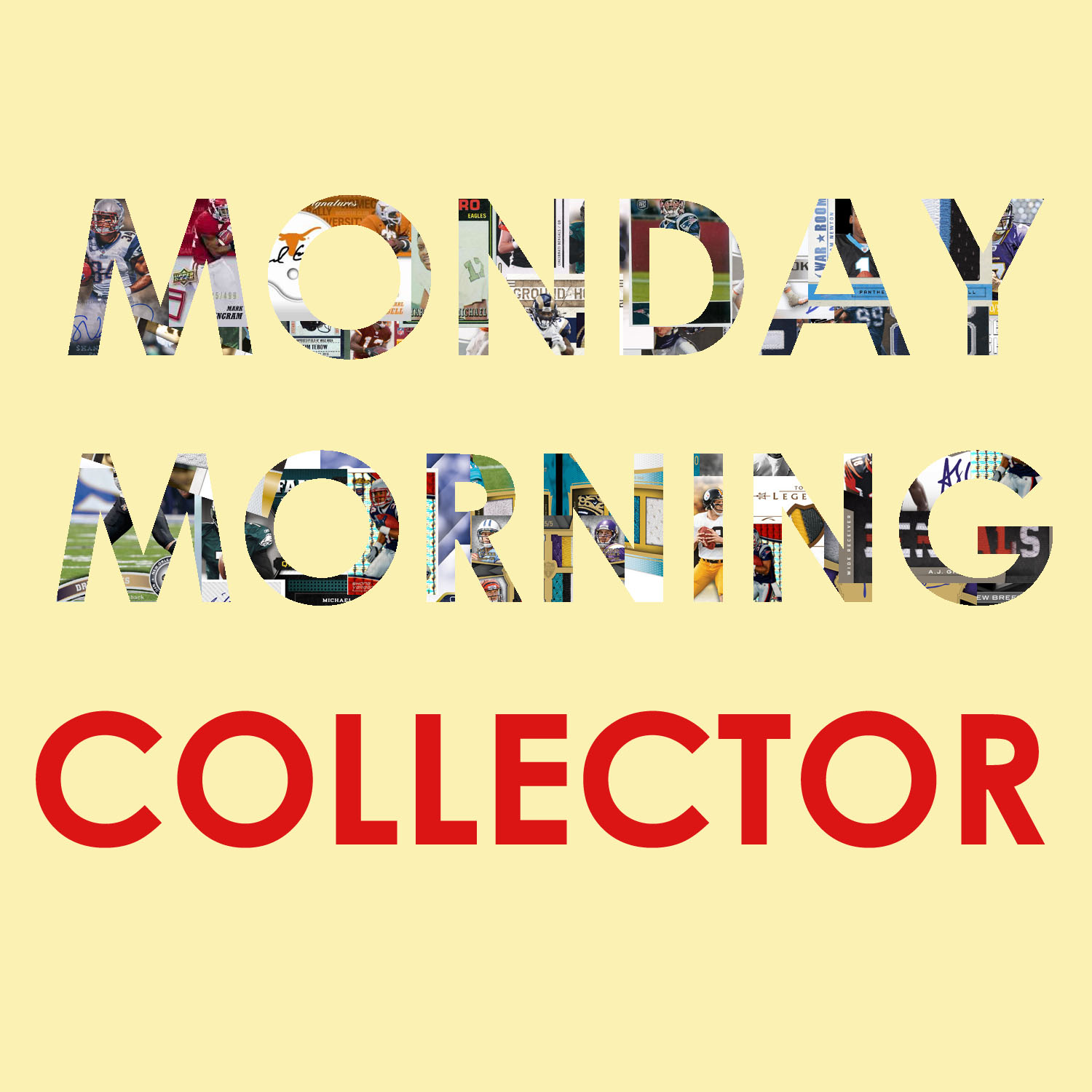 By Dan Hitt | Sports Data Publishing Manager
Every Monday morning throughout the NFL season, we'll select our rookie, veteran and breakout players of the week and provide a run down on why collectors should take notice.
Here are our selections for Week 6, which include Andy Dalton, John Beck and Ahmad Bradshaw.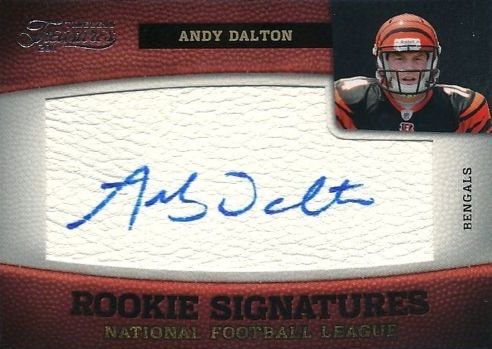 Rookie of the Week:
Andy Dalton, QB, Bengals
(264 yards passing, one touchdown, 111.5 QB rating)
For the third week in a row and for the fourth time this season, Dalton piloted the Bengals to a victory. While Cam Newton seems to be grabbing most of the headlines, Dalton just logs wins for a surprising Bengals team. Along with Dalton, the rebuilding Bengals have a very young roster of talented offensive starters, like A.J. Green, Jerome Simpson and Jermaine Gresham. This group could provide collectors with a number of interesting players to watch the rest of the season.
Cards to Grab:
2010 Exquisite Collection Draft Picks/99 #ERAD ($120)
2011 Finest Rookie Patch Autographs/100 #RAPAD ($100)
2011 Timeless Treasures #135 AU/165 RC ($50)
—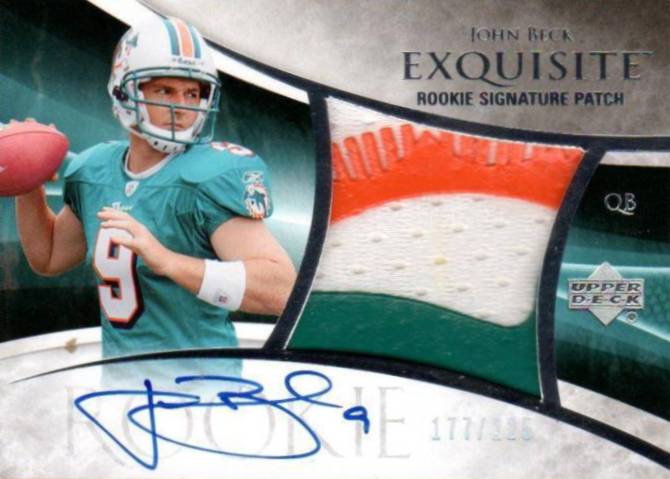 Breakout Player of the Week:
John Beck, QB, Redskins
(117 yards passing, one touchdown run)
Beck didn't have earth-shattering numbers, but he marched the Redskins down the field for a late touchdown and displayed the poise and consistency that the team has been expecting to see from the benched Rex Grossman. We'll see this week if there is a move to Beck as the starter versus the Panthers which could set off a run on his best 2007 Rookie Cards.
Cards to Grab:
2007 Exquisite Collection #104 JSY AU/225 RC ($80)
2007 Playoff Contenders #170 AU RC ($25)
2007 Topps Chrome Rookie Autographs #172 ($15)
—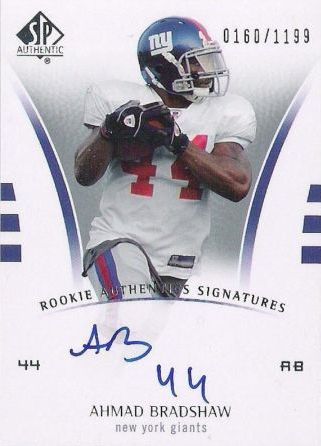 Veteran of the Week:
Ahmad Bradshaw, RB, Giants
(104 yards rushing, three touchdowns)
With Brandon Jacobs on the sidelines with an injury, Bradshaw was essentially alone in the Giants backfield. Despite missing his running mate for the second week in a row, Bradshaw rattled off 104 yards and three touchdowns against the surprising Buffalo Bills. It appears the Giants could be without Jacobs for much of the season as the other half of the running tandem just can't seem to stay healthy. We should expect to see an unusually high number of carries for Bradshaw this year which should result in additional collector interest as long as he continues to produce.
Cards to Grab:
2007 Donruss Classics #265 AU/499 RC ($40)
2007 Exquisite Collection #63 AU/150 RC ($80)
2007 SP Authentic #202 AU/1199 RC ($30)