Monday Morning Collector: NFL Week 9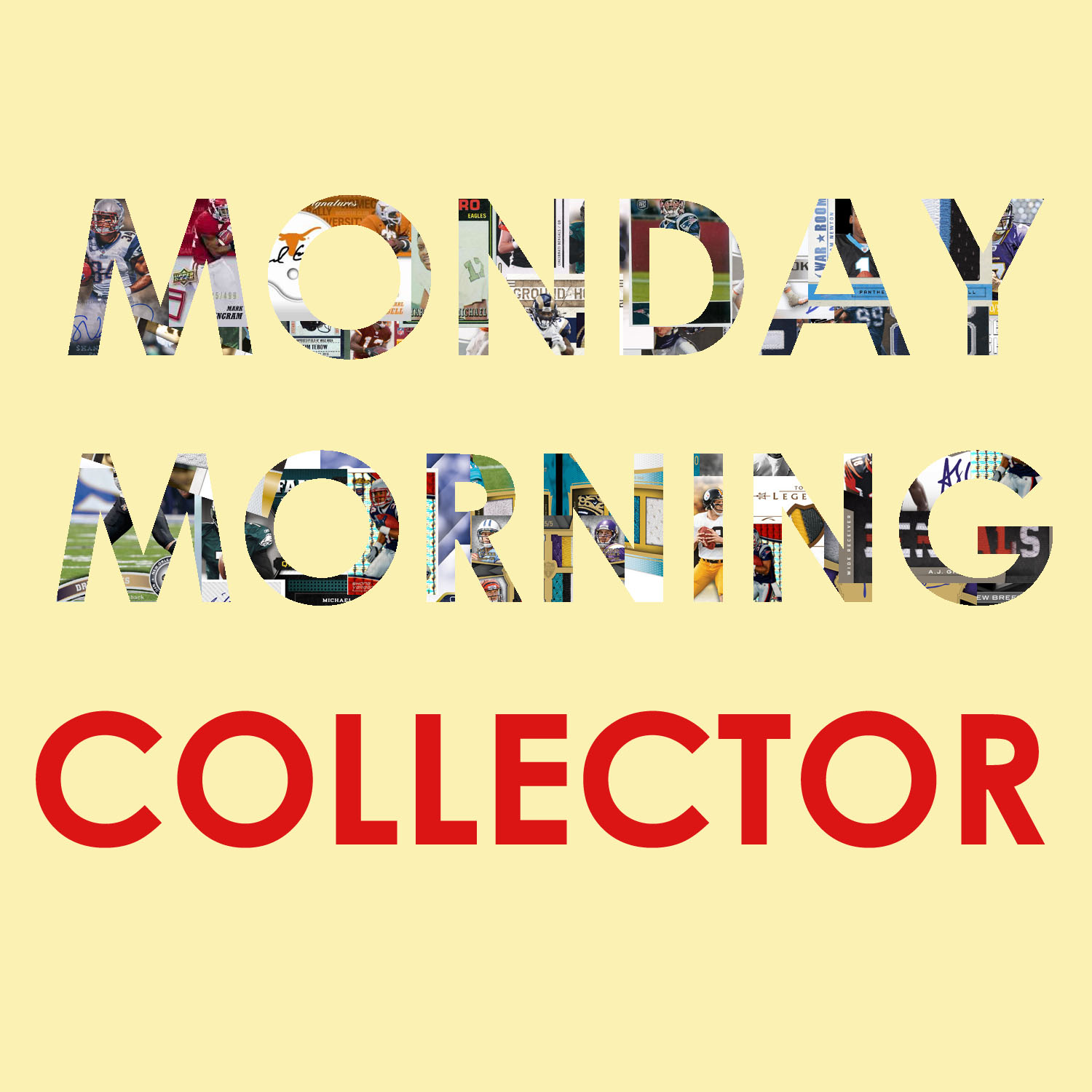 By Dan Hitt | Sports Data Publishing Manager
Every Monday morning throughout the NFL season, we'll select our rookie, veteran and breakout players of the week and provide a run down on why collectors should take notice. Julio Jones, Jake Ballard and Joe Flacco round out our selections for NFL Week 9. Here's why…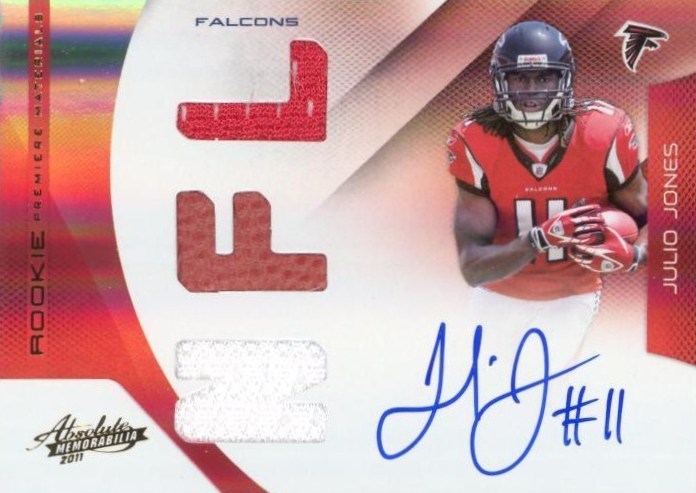 Rookie of the Week: Julio Jones, WR, Falcons
(131 yards receiving, 2 touchdowns)
After missing two full games and most of a third due to injury, Julio Jones returned to the field last week and returned to form immediately with a huge day against the Colts. Jones recorded his third 100+ yard receiving game of the year and added a pair of touchdowns doubling his yearly total. He's on pace for a rare 1000-yard receiving rookie season and is a key reason the Falcons are in contention for the NFC South title. Jones' cards have been solid sellers all year and just recently began gaining the additional collector interest required to push book values higher. With a few more solid games it's likely we'll see across the board increases in Julio Jones cards.
Cards to Grab:
2010 Exquisite Collection Draft Picks/99 #ERJJ ($80)
2011 Absolute Memorabilia #226 JSY AU/299 RC ($50)
2011 Topps Chrome Rookie Autographs #131 ($N/A)

[youtube]http://www.youtube.com/watch?v=C7EwHVOescY&t=1m45s[/youtube]
Breakout Player of the Week: Jake Ballard, TE, Giants
(4 receptions, 67 yards, 1 touchdown)
The Giants' second year tight end from Ohio State was suddenly emerged as Eli Manning's favorite target in crunch time. With less than a minute to go on the clock in the fourth quarter, Ballard and Eli hooked up on critical third down completion, and then the duo closed out the win on the road against the Patriots with the game winning touchdown with 15 seconds left on the clock. Just as importantly, Ballard has caught at least one pass in every game of the year thus far and is proving to be more than a capable replacement for the departed Kevin Boss. It's interesting that Ballard has yet to appear on a football card, but rest assured that manufacturers are certain to add him to their late season products and that could spell huge hobby potential in the future since his card count is certain to be low.
Cards to Grab:
None issued yet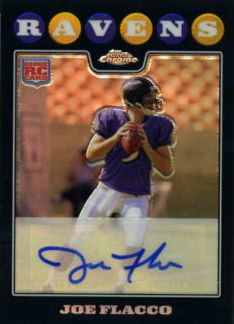 Veteran of the Week: Joe Flacco QB, Ravens
(300 yards passing, 1 touchdown)
Joe Flacco and the Ravens on Sunday won one of the most pivotal regular season games in the team's recent history by defeating the Steelers for the second time this year. This gives the Ravens a tie for the division lead with the Bengals and a regular season tie-breaker advantage against their rivals the Steelers. Given the recent slide of AFC favorites like the Patriots and Chargers, the Ravens are now in a better position to challenge for the conference title than ever before in the short Flacco era.. Collectors have been warm to Joe Flacco cards but have yet to begin buying them in earnest so upside potential abounds.
Cards to Grab:
2008 Playoff Contenders #151 AU/220* RC ($200)
2008 SP Authentic #295 JSY AU/999 RC ($200)
2008 Topps Chrome Rookie Autographs #TC170 ($100)