Monday morning collector: NFL Week 5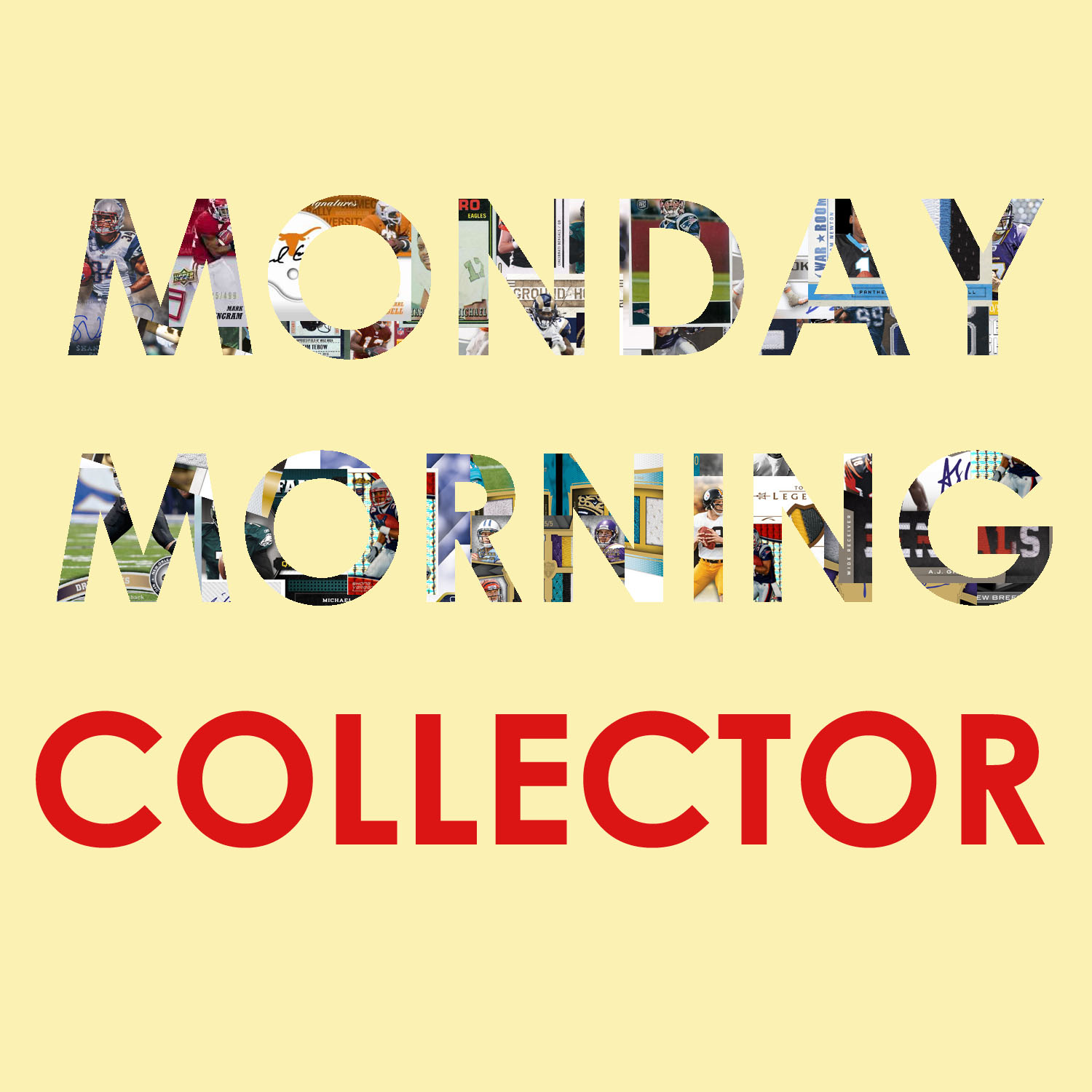 By Dan Hitt | Sports Data Publishing Manager
Every Monday morning throughout the NFL season, we'll select our rookie, veteran and breakout players of the week and provide a run down on why collectors should take notice. Victor Cruz, Alex Smith and Andy Dalton round out  our selections for NFL Week 5. Here's why …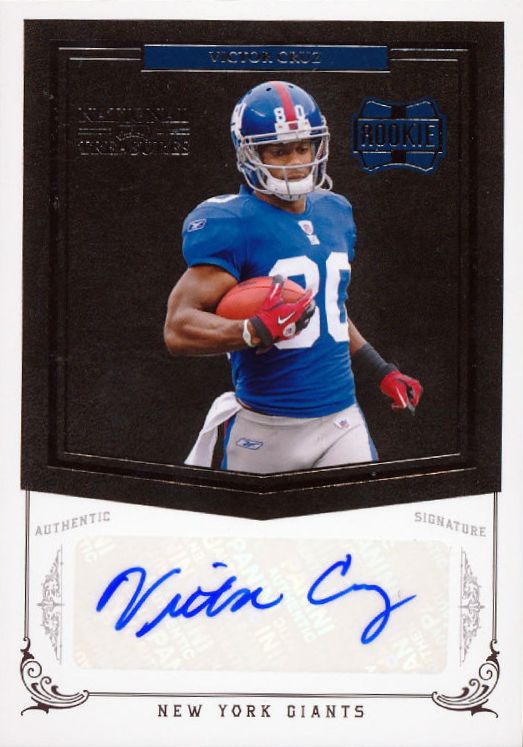 Breakout Player of the Week: Victor Cruz, WR Giants
(8 catches, 161 yards receiving, 1 touchdown)
With the departure of Steve Smith in the off-season, a roster spot was opened for a starting wide receiver on the Giants. At the start of the season the odds-on favorite to fill that spot was Domenik Hixon with an outside chance given to veteran Brandon Stokley. Well things have changed dramatically in just a few shorts weeks. Fan favorite Victor Cruz has proven to more than capable of providing the talent the Giants were looking for. In the last three games Cruz logged 369 yards on 17 catches with three touchdowns – far outpacing anyone else on the team. His cards, of which there are a grand total of 61, have soared over that same period. Cruz appeared in just a handful of 2010 products, his rookie season, and signed only nine different cards serial numbered greater than one.
Cards to Grab:
2010 Panini Plates and Patches #199 AU/249 RC ($25)
2010 Playoff Contenders #199 AU RC ($30)
2010 Playoff National Treasures #299 AU/99 RC ($50)
Veteran of the Week: Alex Smith, QB, 49ers
(170 yards passing, 3 touchdowns, 127.2 QB rating)
Anyone in the hobby who has followed football cards for the last five years or so certainly knows the saga of Alex Smith. A top NFL Draft pick who once was the hottest guy going in cards only to turn sour and, then, seriously sour, just to heat up again, get cold again, and now his cards have been drifting along with little interest. Does a 4-1 record with a suddenly very interesting 49ers team get your attention at all? Maybe not yet, but it might very soon. Smith's passing numbers have not been huge, but he's dramatically reduced the mistakes and miscues this year that have made him a very part-time starter in his career. If you can find any of his key 2005 signed cards on the market, since most seem to be long forgotten about, they might be worth a nibble.
Cards to Grab:
2005 Exquisite Collection #118 JSY AU/99 RC ($200)
2005 Playoff Contenders #106 AU/401* RC ($60)
2005 SP Authentic #248 JSY AU/299 RC ($60)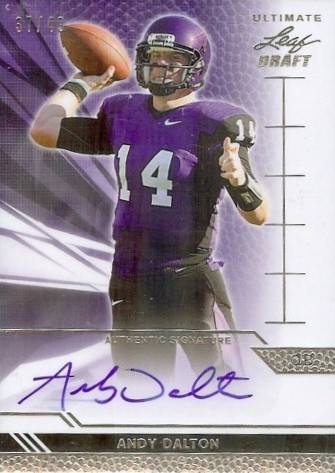 Rookie of the Week: Andy Dalton, QB, Bengals
(179 yards passing, 2 touchdowns)
This past Sunday rookie quarterback Andy Dalton recorded his second straight victory at the helm of the Bengals. Fellow rookie QB Cam Newton is attracting nearly all of the press coverage, and hobby attention, thus far but let's not underestimate the potential for Dalton. He's 3-2 as a starter and has a solid 89.8 QB rating if you throw out his weakest single game. Dalton's cards are relatively quite considering his strong start so there are bargains to be had if you are an astute shopper.
Cards to Grab:
2011 Leaf Ultimate Draft #UAD1 AU/49 ($50)
2011 Timeless Treasures #135 AU/165 RC ($50)
2011 Topps Prime Rookie Autographs #113 ($N/A)