Monday Morning Collector: NFL Week 3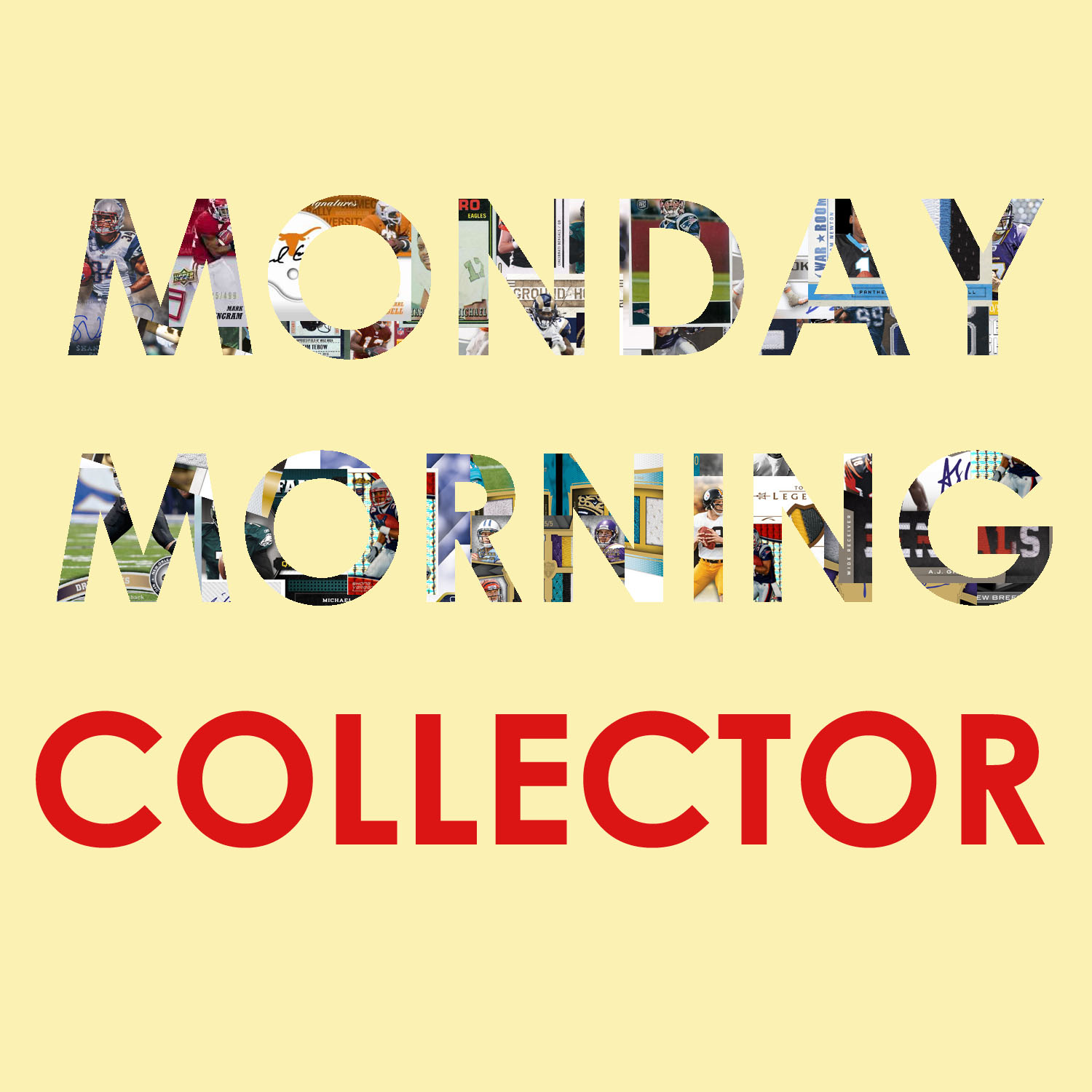 By Dan Hitt | Sports Data Publishing Manager
Every Monday morning throughout the NFL season, we'll select our rookie, veteran and breakout players of the week and provide a run down on why collectors should take notice. Ryan Fitzpatrick, Torrey Smith and Darren McFadden round out our selections for NFL Week Three.
Here's why …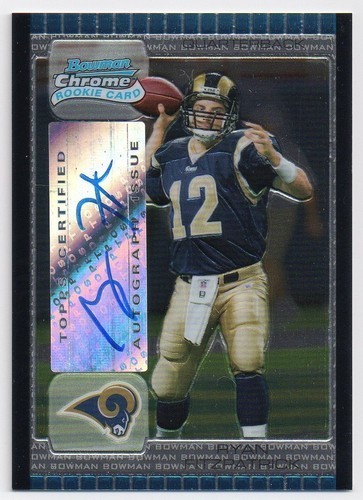 Breakout Player of the Week: Ryan Fitzpatrick, QB, Bills
(369 yards passing, 92.6 QB rating, 2 TD passes)
Fitzpatrick is not exactly an unknown quantity to either the rest of the league or to the hobby. He first made hobby headlines back in 2005 during his rookie season with the Rams after he was selected as a starter during Week 12 against the Texans on the road. He threw for 310 yards and three touchdowns in a victory and his cards, which were very few at the time, soared. Fast forward six years later and Fitzpatrick's cards, which are still relatively few, are once again soaring with the remarkable season start he and Bills are having. Defeating the vaunted Patriots in come-from-behind fashion to go 3-0 on the young season is something of legend, at least in terms of Bill's history. Fitzpatrick has just 184 cards from his rookie season and all are incredibly hot right now.
Fitzpatrick is the hottest player in football right now after sending the Pats down in defeat and securing the only perfect record thus far in the AFC. His 2005 Exquisite AU RC has gone from $100 to $350 in a matter of weeks. Anything else signed by him is red hot as well.
Cards to Grab:
2005 Bowman Chrome #252 AU RC ($30)
2005 Bowman's Best #153 AU/999 RC ($20)
2005 Donruss Classics #234 AU/499 RC ($25)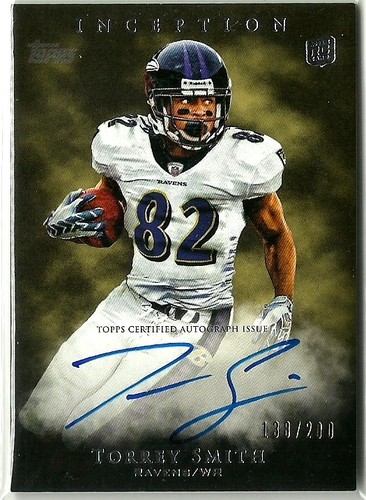 Rookie of the Week: Torrey Smith, WR, Ravens
(152 yards receiving, 3 touchdowns)
Smith was a second-round selection by the Ravens this past summer and was tabbed by many collectors as a possible rookie star. He got his first start of the season on Sunday and grabbed five passes for 152 yards that included a spectacular 74 yard touchdown. Big plays like that are likely to attract the attention of even more collectors and could lead to increased bidding on Smith's top cards.
Cards to Grab:
2010 Exquisite Collection Draft Picks/99 #ERTS ($40)
2011 Finest Rookie Patch Autographs/310 #TS ($25)
2011 Topps Inception AU/200 RC #107 ($20)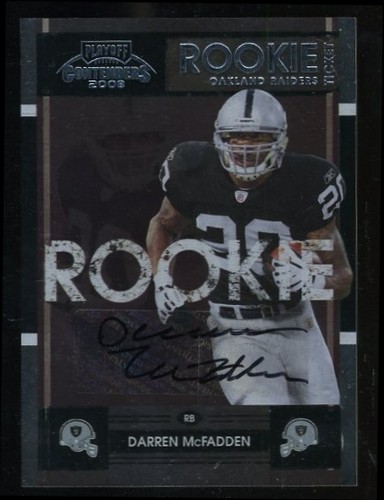 Veteran of the Week: Darren McFadden, RB, Raiders
(171 yards rushing, 2 touchdowns)
McFadden is off to a huge start and has taken over the league's rushing lead with a total of 393 yards. The Raiders are a surprising 2-1 and defeated a Jets team on Sunday that many experts picked to win the AFC. McFadden's cards have been steady sellers since his breakout 2010 season but many remain at relatively bargain prices. Expect up arrows on his best cards should he surpass his season rushing total high of last year and the Raiders continue to win on a regular basis.
Cards to Grab:
2008 Playoff Contenders AU RC #123 ($60)
2008 SPx #182 JSY AU/325 RC ($50)
2008 Topps Chrome Rookie Autographs #TC181 ($50)