Monday morning collector: NFL Week 2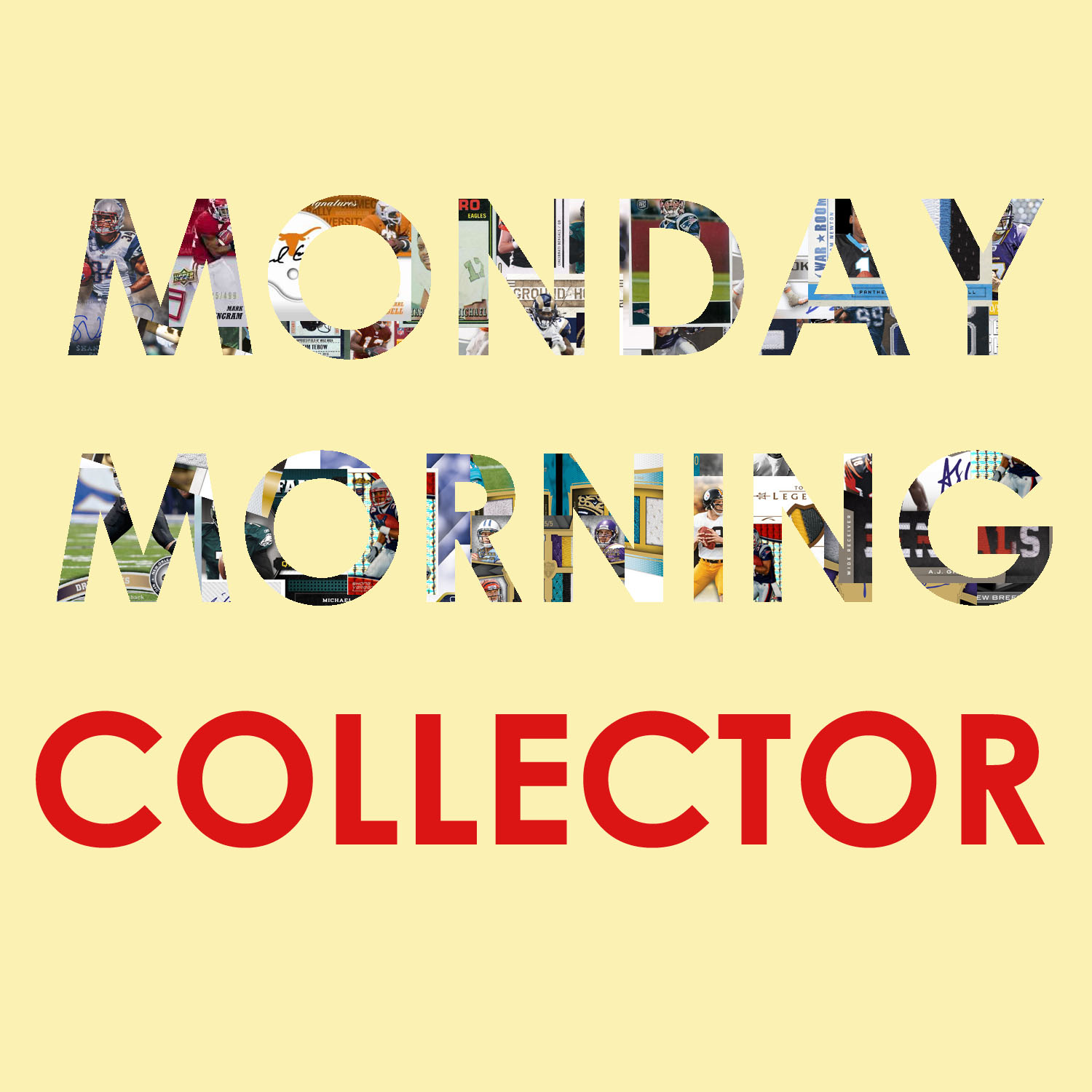 By Dan Hitt | Sports Data Publishing Manager
Every Monday morning throughout the NFL season, we'll select a rookie, a veteran and a  breakout player of the week and provide a rundown on why collectors should take notice. Denarius Moore, Tom Brady and Matt Stafford round out our selections for NFL Week Two.
Rookie of the Week: Denarius Moore, WR, Raiders
(146 yards receiving, 1 touchdown)
Denarius Moore saw the filed for the first time as a pro on Sunday catching five passes for 146 yards including a spectacular 50-yard bomb. The Raiders lost the game on the road in Buffalo but may have discovered a hidden talent on the roster. Moore was a fifth round selection in last summer's NFL Draft and may fill a much needed void on a Raider's team that has struggled to find a consistent presence at receiver. Moore has plenty of cards on the market already, although he has not appeared in every product, and sales on eBay were brisk following Sunday's game so prices could be on the rise.
Cards to Grab:
2011 Panini Threads Autographs Silver/299 #181 ($20)
2011 Rookies and Stars Rookie Autographs Holofoil/350 #183 ($15)
2011 SAGE Autographs Gold/200 #33 ($12)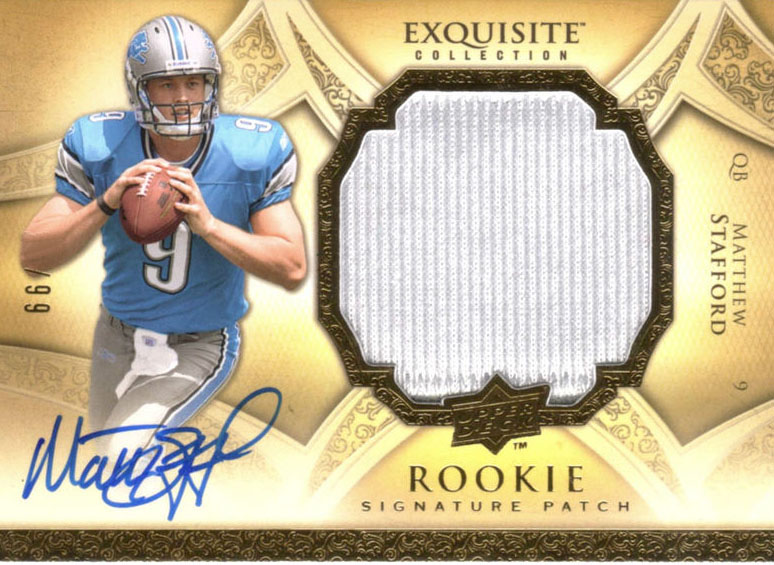 Breakout Player of the Week: Matthew Stafford, QB, Lions
(294 yards passing, 106.1 QB rating, 4 TD passes)
2010 was supposed to be the breakout year for Matthew Stafford, but a season ending injury dashed those hopes in week three. It's been a long wait since then for Lions fans hoping to see Stafford recover and begin his progression towards stardom once again. The wait is officially over and the stardom thing might be here as well. Stafford has the Lions sitting at 2-0 and he's been sensational in the process throwing for 600 yards, seven touchdowns, while logging a quarterback rating of 118.9!
Cards to Grab:
2009 Exquisite Collection JSY AU/99 RC #183 ($600)
2009 Playoff National Treasures JSY AU/99 RC #121 ($300)
2009 Topps Chrome Rookie Autographs #TC210 ($100)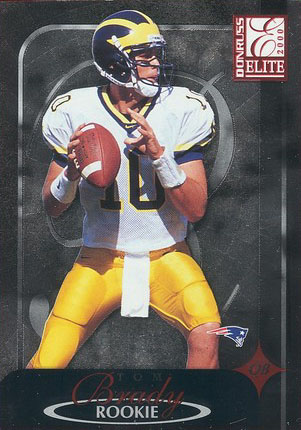 Veteran of the Week: Tom Brady, QB, Patriots
(423 yards passing, 3 TD passes, 135.7 QB rating)
We realize that it's commonplace for Tom Brady to play like Superman, but this is ridiculous. 940 yards passing and seven touchdowns in the first two games? Simply incredible! Something else that's been incredible to see is the lack of collector interest in recent months for Brady's Rookie Cards. Sure it's been years since he won a Super Bowl, but the time to buy Brady cards is when they become available near LO book values. In large part that window of opportunity seems to have passed so Brady bargains are few and far between – unless he puts the Patriots back into Super Bowl contention.
Cards to Grab:
2000 Bowman RC #236 ($50)
2000 Donruss Elite/1500* #183 RC ($120)
2000 SPx/1350 #130 RC ($400)