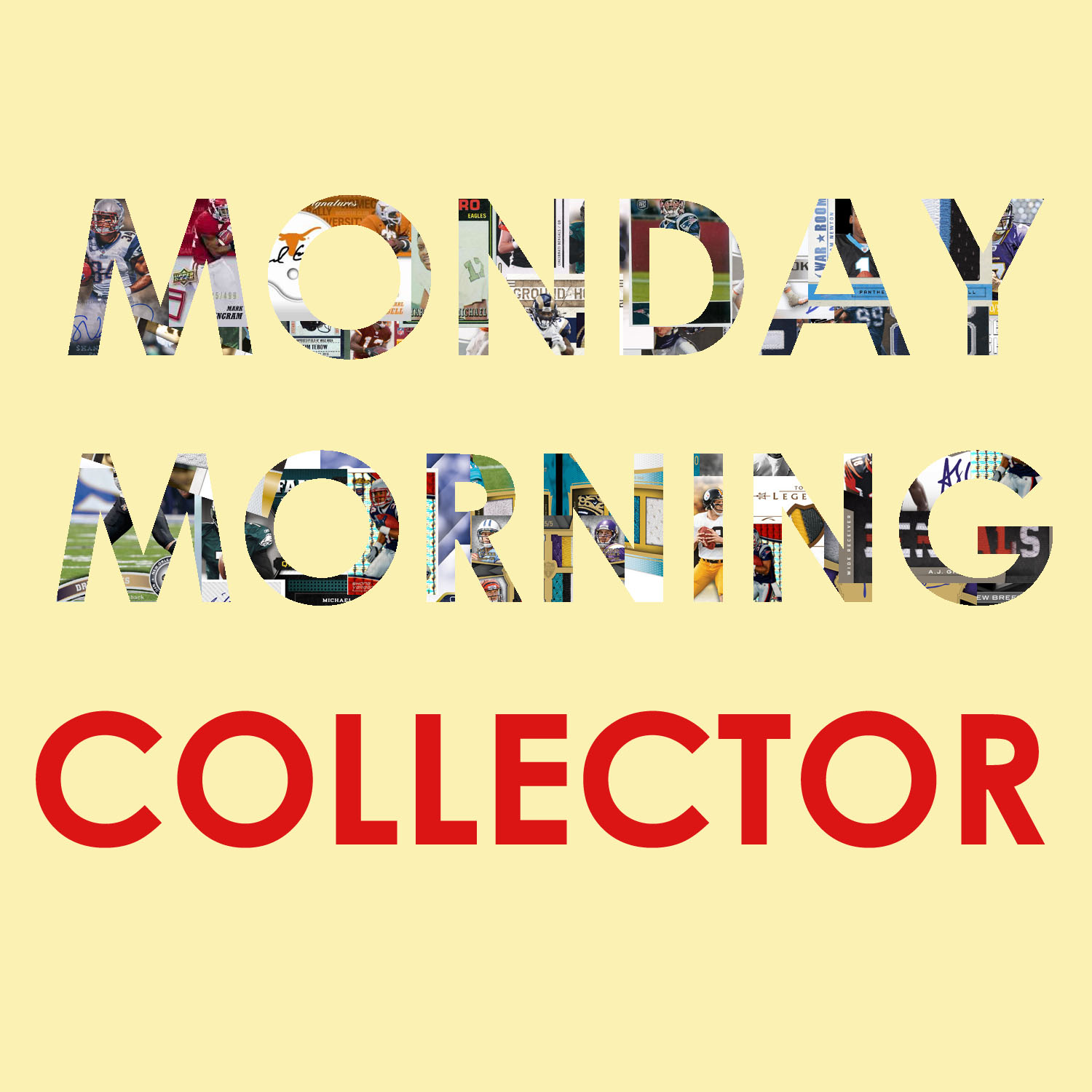 By Dan Hitt | Sports Data Publishing Manager
Every Monday morning throughout the NFL season, we'll select our rookie, veteran and breakout players of the week and provide a run down on why collectors should take notice. Drew Brees, Demaryius Thomas and T.J. Yates round our selections for NFL Week 13. Here's why…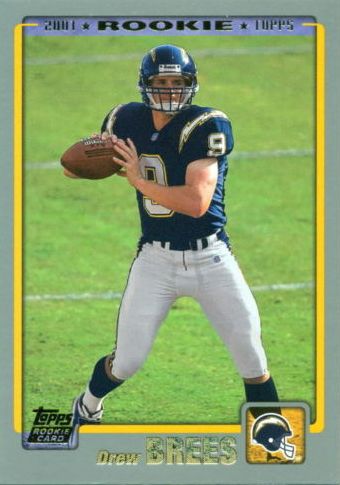 Veteran of the Week: Drew Brees, QB, Saints
(342 yards passing, 3 touchdowns)
Drew Brees has been an elite NFL quarterback for years now and his top cards have witnessed a sort of roller coaster ride in value. They never seem to garner enough hobby traction to remain on a steady path of upward mobility like cards have for Peyton Manning, Tom Brady, Brett Favre, and Ben Roethlisberger. Maybe this quite 2011 assault on NFL defenses will change the course for Brees cards? Possibly. But there is little doubt now that he's a unique talent, the likes of which we rarely see, in a league dominated on the field, and in the hobby, at his position.
Cards to Grab:
2001 Crown Royale #150 AU/250 RC ($150)
2001 SP Authentic #101 JSY RC/800 ($200)
2001 Topps #328 ($12)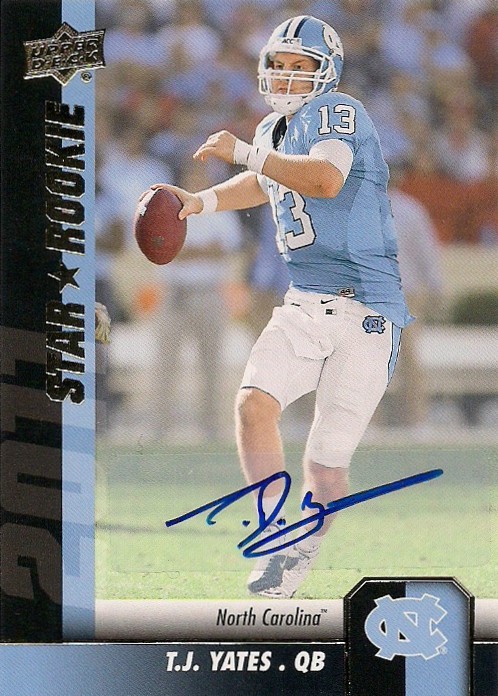 Rookie of the Week: T.J. Yates, QB, Texans
(188 yards passing, 1 touchdown)
As a rookie T.J. Yates has played in two games this year, starting his first this past Sunday, and has two victories under his belt. Of course it's a little easier to win as a rookie with a strong team surrounding you and the Texans seem to be solid in all three phases of the game right now. Their defense is spectacular, their special teams is playing well, and the Texans rushing offense is third in the NFL. So Yates is able to step in, not make critical mistakes, and deliver a performance that moves the Texans closer to winning their first division title. They are clearly in the driver's seat in that regard with a two game lead and four winnable games left on the regular season schedule. Yates should play out the rest of the season, just as long as he's able to avoid serious errors, and that will certainly bode well for the values of the small number, just 55, autographed cards he has on the market.
Cards to Grab:
2011 Leaf Ultimate Draft #TY AU/49 ($30)
2011 Timeless Treasures #213 AU/299 RC ($30)
2011 Upper Deck Rookie Autographs #81 ($30)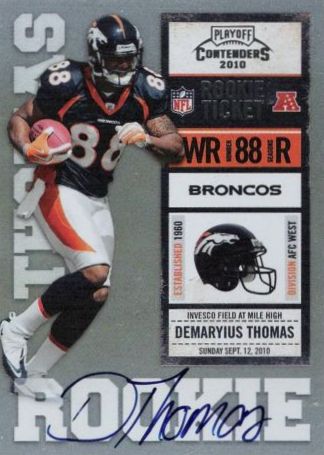 Breakout Player of the Week: Demaryius Thomas, WR, Broncos
(144 yards receiving, 2 touchdowns)
It's far too early to call Demaryius Thomas Tm Tebow's favorite receiver, but he might end being exactly that. Thomas logged the best game of his young career on Sunday scoring a pair of touchdowns in the Broncos come-from-behind win over the Vikings. Thomas has the size to be a top notched receiver in the league and the hobby's Tim Tebow watch should keep any of his receivers in the spotlight. Thomas's best 2010 Rookie Card are priced very inexpensively and should be bargained priced right now if he continues to make an impact on the field.
Cards to Grab:
2010 Bowman Sterling # BSARDT JSY AU ($15)
2010 Playoff Contenders #209A/B AU RC ($15)
2010 SP Authentic #109 JSY AU/199 RC ($40)