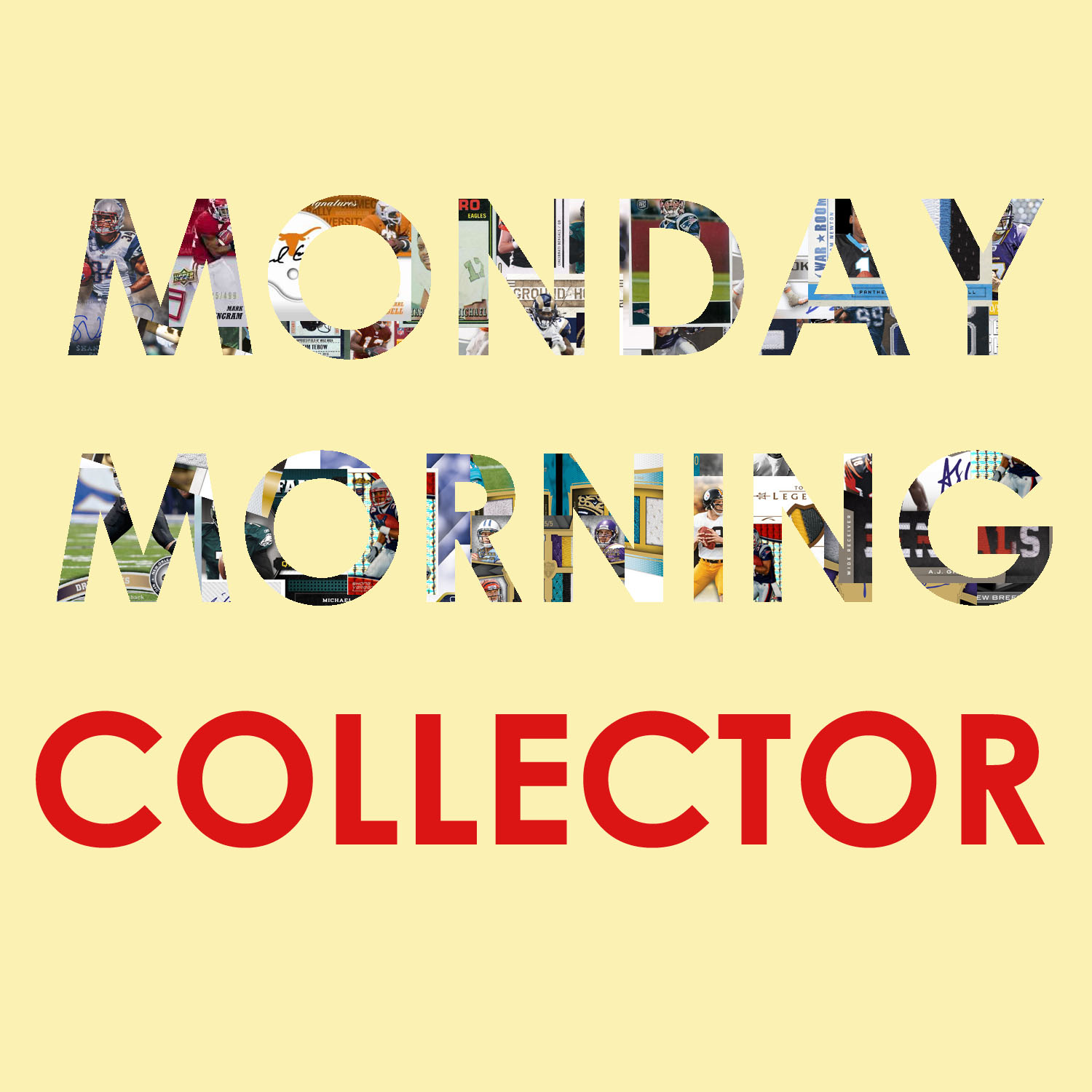 By Dan Hitt | Sports Data Publishing Manager
Every Monday morning throughout the NFL season, we'll select our rookie, veteran and breakout players of the week and provide a run down on why collectors should take notice. Denarius Moore,  John Skelton and Tom Brady round out our selections for NFL Week 10. Here's why…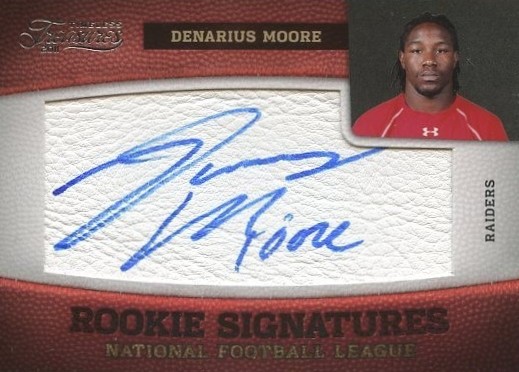 Rookie of the Week: Denarius Moore, WR, Raiders
(123 yards receiving, 2 touchdowns)
It may be hard to understand but the Raiders are alone in first place in the AFC West. The heavily favored Chargers are fading and the Raiders seem to have their legs back under them after losing Jason Campbell for the season. Carson Palmer had a great game last Thursday in a road win against said Chargers and Denarius Moore was a key reason why. Moore recorded his second 100+ yard receiving game of the year and appears to be in-sync with Palmer. The duo could become a bigger story in the second half of the season and that could set off a buying spree in his cards. Moore has very few live autographs so expect those to be the first to gain hobby traction.
Cards to Grab:
2011 Rookies and Stars Rookie Auto Holofoil/350 #183 ($25)
2011 Timeless Treasures #156 AU/264* RC ($30)
2011 Absolute Memorabilia Spectrum Gold Autos/299 #105 ($25)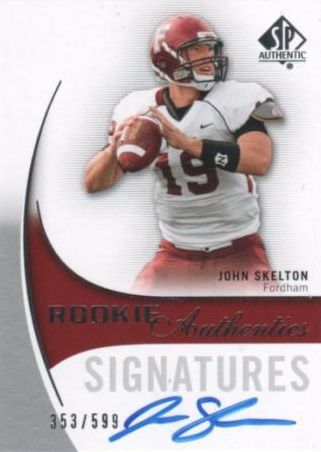 Breakout Player of the Week: John Skelton, QB, Cardinals
(315 yards passing, 3 touchdowns)
Since becoming the starter two weeks ago, John Skelton is 2-0 with four touchdown passes and has thrown for more than 500 yards. On Sunday, he and the underdog Cardinals went into Philadelphia and beat the Eagles on their home turf – not an easy task. Skelton's cards took flight last year when he unexpectedly got the starting nod and performed well. When the Cardinals traded for Kevin Kolb in the off-season it appeared Skelton would be relegated to back-up status. Now, with a pair of solid starts under his belt, Skelton could compete with Kolb for a permanent role and that could once again ignite interest in his cards.
Cards to Grab:
2010 Bowman Sterling #JSK AU ($10)
2010 Playoff Contenders #155 AU RC ($15)
2010 SP Authentic #154 AU/599 RC ($12)
Veteran of the Week: Tom Brady QB, Patriots
(329 yards passing, 3 touchdowns)
In dismantling the Jets on Sunday, Tom Brady and the Patriots all but eliminated their greatest threat to another division title. The Patriots now face the easiest portion of their schedule in their remaining seven games so stand a great chance of capturing at least one playoff home game and quite possibly home field throughout. Brady's cards have been hot for a few months now but some key cards can still be found near LO book value. This may be a good time to acquire a few of those at the right price in anticipation of another run towards the postseason.
Cards to Grab:
2000 Absolute #195 RC/3000 ($100)
2000 Donruss Elite #183 RC/1500* ($135)
2000 Ultimate Victory #146 RC/2000 ($100)