Monday Morning Collector: NFL Playoffs (Wild Card Round)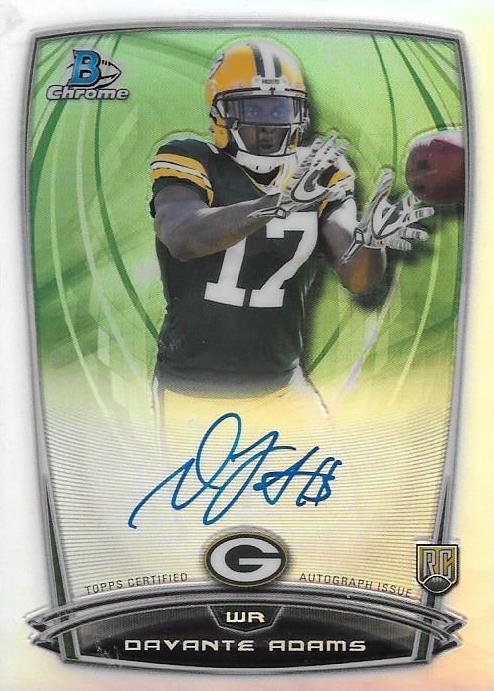 Every Monday morning throughout the NFL season, we'll select our top players of the week and provide a run down on why collectors should take notice. Here are our selections for the NFL Playoffs Wild Card Round.
By: Justin Grunert | Football Market Analyst
Davante Adams, WR, Packers
(4 catches, 48 yards, 1 touchdown)
Davante Adams didn't have the most yards receiving for the Green Bay Packers in their 35-18 win over the Washington Redskins. He did come up clutch when they needed him to, though. Adams has had an up and down season with more downs than ups but he is starting to get a habit of showing up during the playoffs. This is the time of year for a player to showcase his abilities since everyone is watching them. Adams had a big postseason run last year and if he can continue to be clutch and help the Packers make a deep run in the playoffs his value could see a spike like it did after last year's playoffs.
Cards to Grab:
2014 Bowman Chrome Rookie Autographs Refractors #RCRADA ($30)
2014 Exquisite Collection #132 JSY AU/110 ($80)
2014 Panini Contenders #212A AU RC ($30)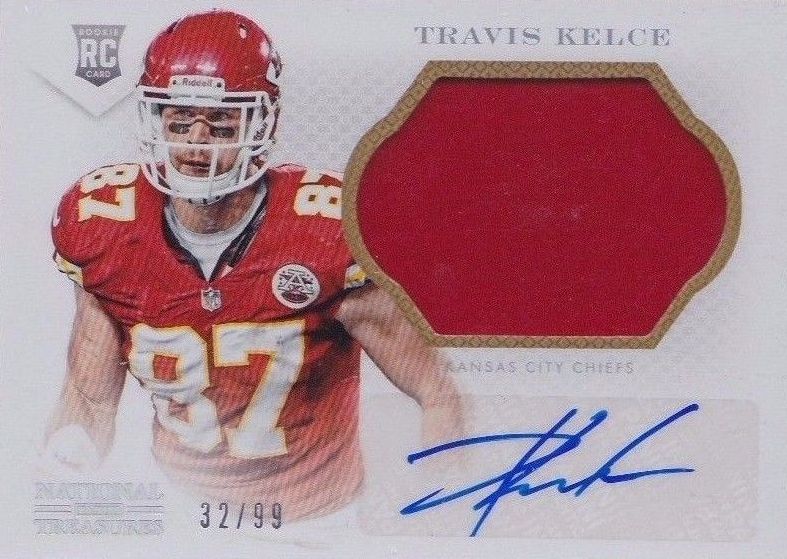 Travis Kelce, TE, Kansas City Chiefs
(8 catches, 128 yards receiving)
When a player gets 128 of his team's 190 receiving yards he is expected to make this list. While he didn't score Travis Kelce was instrumental in Kansas City's blowout win over the Houston Texans on Saturday. It was Kelce's first 100-yard effort since week one when the Chiefs beat the Texans to start the season. In that game he also scored twice. Kelce has shown that he is one of the top tight ends in the NFL. His autographs are more affordable than others and if he can put together a good playoff run his value can only go up.
Cards to grab:
2013 Panini National Treasures Rookie Signatures Materials Silver/99 ($60)
2013 SP Authentic Autographs #95 ($15)
2013 Topps Chrome Gold Refractors #118 /50 ($30)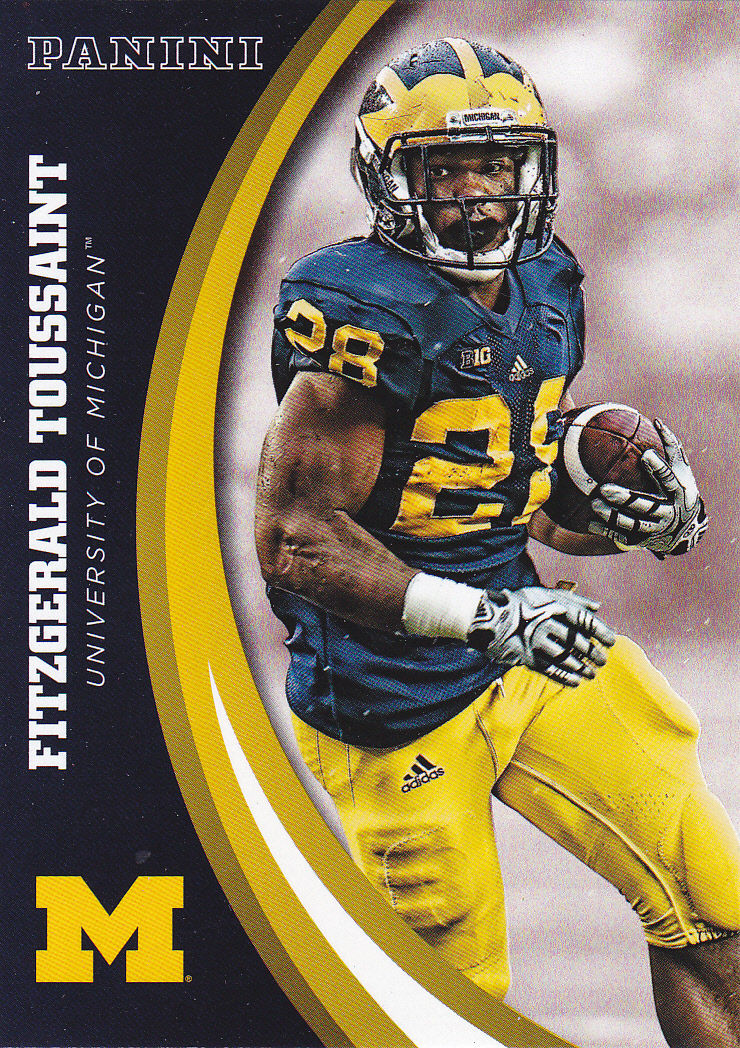 Fitzgerald Toussaint, RB, Steelers
(17 carries, 58 yards, 4 catches, 60 yards)
It seems that every year the playoffs produce a player that everyone hears about and their overall reaction is, "Who?" That player just might be Fitzgerald Toussaint this year. Toussaint got the starting nod after veteran DeAngelo Williams was sidelined with an injury. Prior to the Steelers 18-16 victory over the Bengals he had less than 60 career yards. With 108 all-purpose yards he easily eclipsed that number. If Williams misses anymore time, expect Toussaint to have even more of a workload against the Denver Broncos. Currently the only licensed cards that he has are from the 2015 Panini Michigan set. Collectors might see more Fitzgerald Toussaint cards in the future is he can shine in the playoffs.
Cards to Grab:
2015 Panini Michigan #15 ($N/A)