Monday Morning Collector: NFL Playoffs (Super Bowl)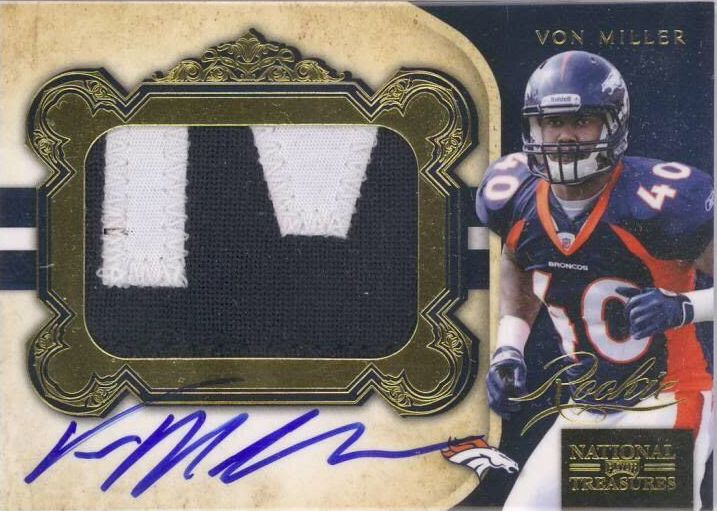 By: Justin Grunert | Football Market Analyst
Every Monday morning throughout the NFL season, we'll select our top players of the week and provide a run down on why collectors should take notice. Here are our selections for the Super Bowl.
Von Miller, LB, Broncos
(6 tackles, 2.5 sacks, 3 forced fumbles)
The Denver Bronco defense has done it again. They seemed to only improve from their win over the Patriots by holding Carolina to their lowest point total of the season. Leading the defense again is Von Miller with a Super Bowl MVP performance. His dominance started early when he stripped the ball from Cam Newton and it resulted in a Denver defensive touchdown. From there Miller seemed to have his name mentioned on almost every play. He forced another fumble that resulted in a touchdown as well as sacking Newton 2.5 times. Von Miller has shown that he is among the elite defensive players in the NFL. He is still an affordable player on cardboard, but he could gain interest after his performance in the playoffs.
Cards to Grab:
2011 Exquisite Collection #63 AU/70 ($50)
2011 Playoff Contenders #220A AU RC ($20)
2011 Topps Five Star #171 JSY AU/65 RC ($30)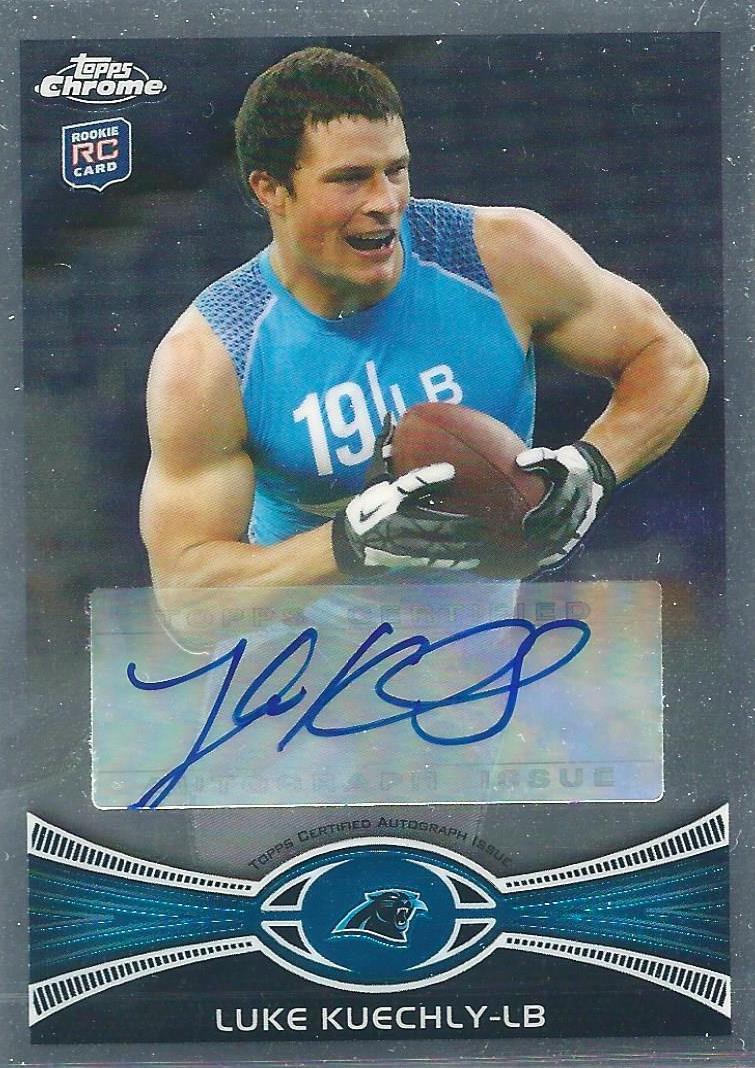 Luke Kuechly, LB, Panthers
(10 tackles, 1 sack, 1 pass deflected)
Losing is a hard thing for any football to take especially in the Super Bowl. Even though the Panthers fell short in the game Luke Kuechly played like a champion on Sunday. He helped stop runs, harassed players all over the field, and even sacked Peyton Manning once. Kuechley is a fan favorite and one of the most collected defensive players in the league. Going to the Super Bowl has helped his value and people who have his cards can expect him to still sell at a premium.
Cards to grab:
2012 Panini National Treasures #262 AU RC/99 ($80)
2012 Topps Chrome Rookie Autographs #45 ($50)
2012 Upper Deck Rookie Autographs #235 ($30)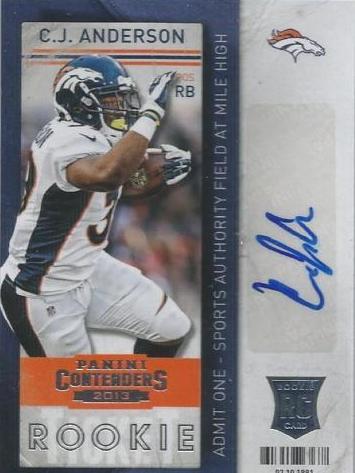 C.J. Anderson, RB, Broncos
(23 carries, 90 yards rushing, 1 touchdown)
C.J. Anderson was the star on the offensive side of the ball for the Super Bowl Champions on Sunday. He scored the only offensive touchdown for the Broncos with three minutes left in the game to seal the win for Denver. He also broke out for a 34-yard run during the game. If collectors are looking for an affordable investment player Anderson might be their guy. If he can manage to come back next season and play like he did in the Super Bowl collectors could see his value rise.
Cards to grab:
 2013 Panini Contenders #116A AU RC ($30)
2013 Panini National Treasures #254 AU RC ($50)
2013 Panini Spectra #114 AU/299 RC ($20)