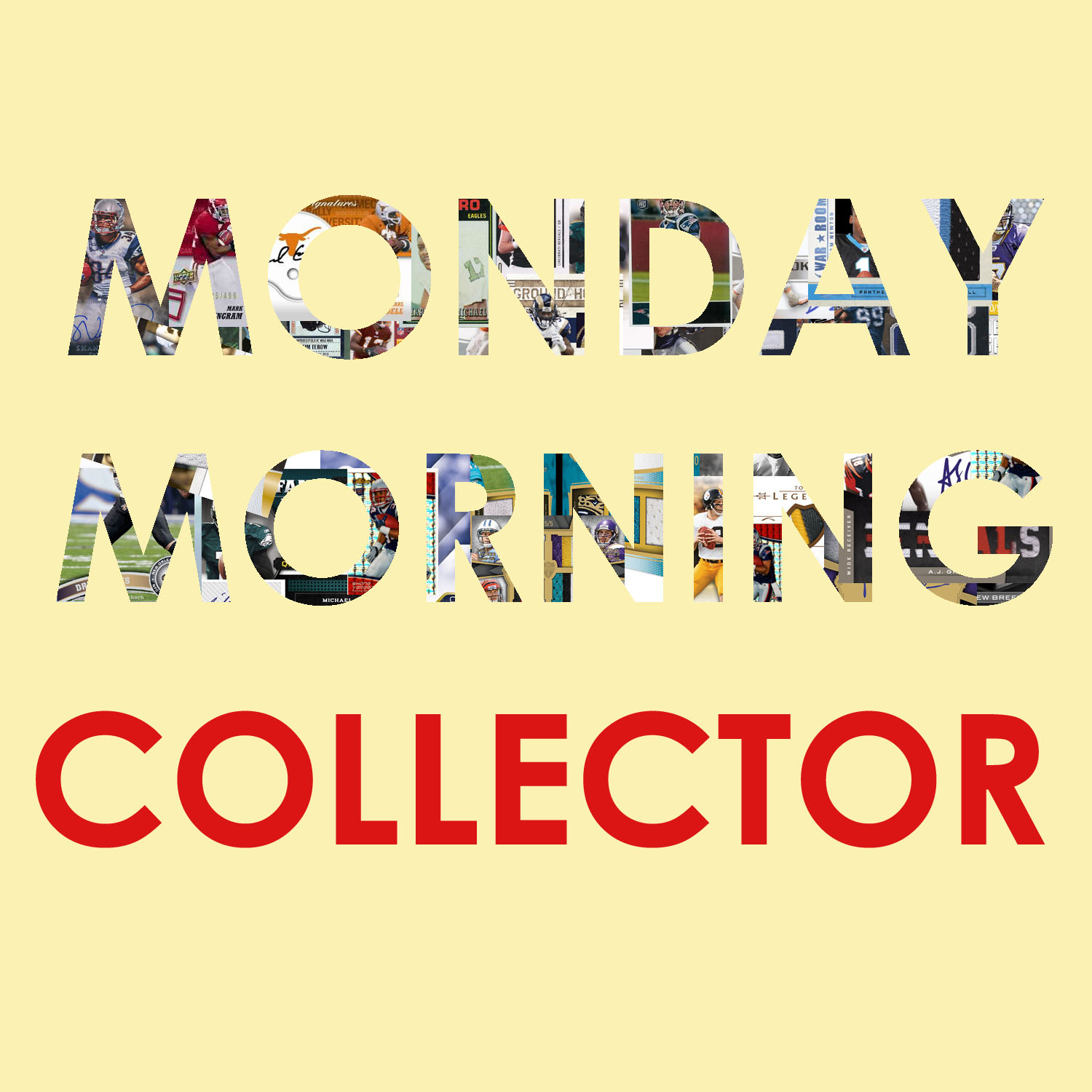 By Dan Hitt | Sports Data Publishing Manager
Every Monday morning throughout the regular season, we selected our rookie, veteran and breakout players of the week with a run down on why collectors should take notice. For the postseason we'll select three standout players for each round. Here are our picks for the conference championship round of the 2011 NFL Playoffs.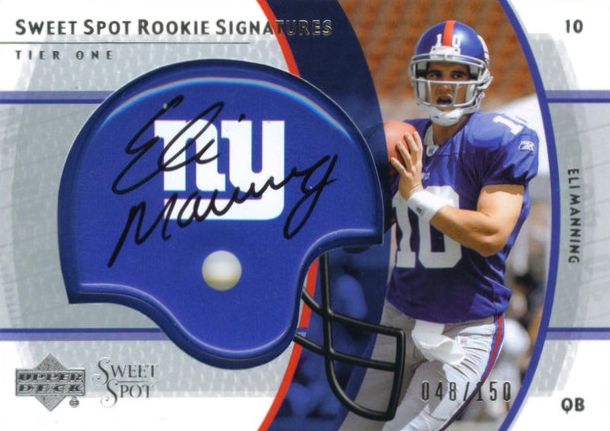 Eli Manning, QB, Giants (316 yards passing, 2 touchdowns)
Eli Manning's hobby status has been strong since the day he was drafted in the summer of 2004. Sure his top cards have seen ups-and-downs along the way, but on the whole they started valuable and have remained so since. However, in comparison to other elite quarterbacks, they still seem to be undervalued. Even within the 2004 rookie class, Eli is still not number one – Ben Roethlisberger is. In leading the Giants to their second appearance under his leadership, it will be interesting to watch hobby reaction to the highest valued Eli Rookie Cards. Much of that price action may hinge on whether or not he also leads his team to victory on Super Bowl Sunday. Regardless, interest should be rising for the younger Manning.
 Cards to Grab:
2004 Bowman Chrome #225 AU/199 RC ($250)
2004 Sweet Spot #290 AU/150 RC ($120)
2004 Topps #350 RC ($12)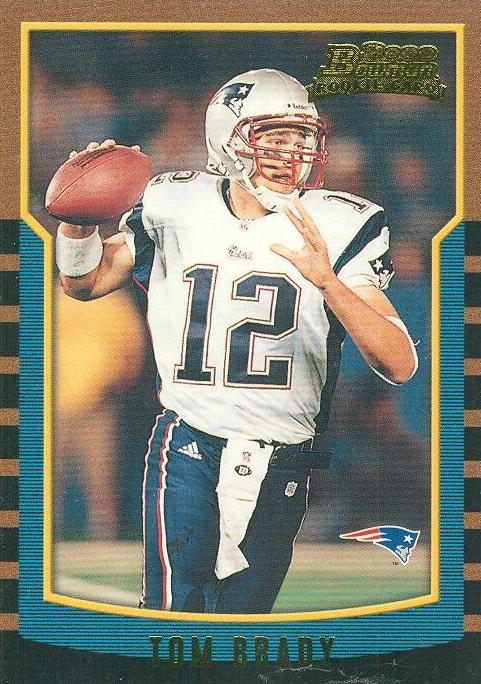 Tom Brady, QB, Patriots (239 yards passing, 1 rushing touchdown)
While Tom Brady had less than a fantastic game throwing the ball, he managed the game winning touchdown in the fourth quarter on fourth down with a dive over the goal line. Brady's going to his fifth Super Bowl, which ties John Elway for appearances by starting quarterbacks, and has a chance for his fourth win which would also tie him with legends Terry Bradshaw and Joe Montana. There's no doubt that Brady was already a Hall of Famer but this Super Bowl appearance vaults him to Super Bowl legend status. Curiously enough, Brady has never been the number one NFL veteran player for football collectors. There was always Brett Favre or Peyton Manning, and most recently Aaron Rodgers, who seemed to garner the bulk of the hobby attention. Could we possibly be on the brink of a major shift in Brady's overall hobby status?
 Cards to Grab:
2000 Absolute #195 RC/3000 ($100)
2000 Bowman #236 RC ($60)
2000 Upper Deck #254 ($50)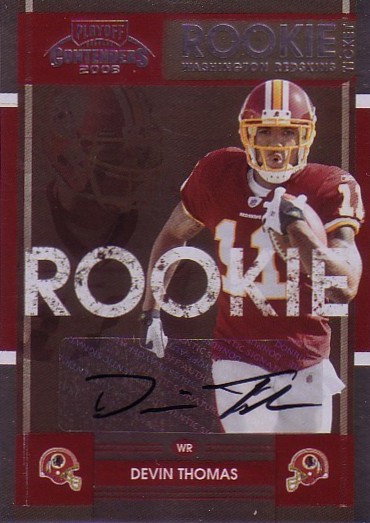 Devin Thomas, WR, Giants (2 fumble recoveries)
It's very rare that a special teams player makes such an impact in such a key game, and when it happens it generally involves a punt or kick-off return for a touchdown. Devin Thomas earned this unique honor with a pair of critical fumble recoveries in the NFC Championship Game. One was actually a recovery of a muffed punt which is not technically a fumble, but the end result was just the same. The first led to a Giants' touchdown, and the game lead in the fourth quarter, and the second occurred in overtime and led directly to the Giants' game winning field goal. Collector reaction may be muted considering that Thomas is a six year veteran who has played on three clubs primarily on special teams. However, he's certainly worthy of accolades and now has a permanent place in Giants' history.
Cards to Grab:
2008 Playoff Contenders #128 AU RC ($25)
2008 SP Authentic #303 JSY AU/499 RC ($40)
2008 SPx #181 JSY AU/325 RC ($25)