Modern-day rookies can't touch Jackie Robinson's influence on sports, society and world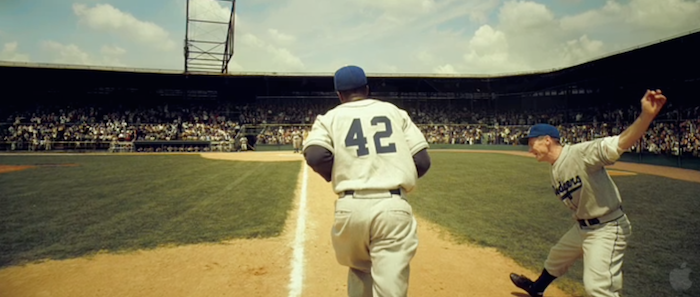 By Chris Olds | Beckett Baseball Editor | Commentary
Not all rookies are made alike.
Some show their promise with their first tries at the highest of levels but then fade from the highlight reels just as quickly for whatever reason. Others might do the same at their first crack but produce results for a longer time, while a different few individuals might slowly build and never stop.
That's life. Some of us win, some of us lose.
But in the beginning? Well, at that point, they are all rookies — players who need to learn the ropes despite their past successes. But that notion of promise, that notion of being special? It's equal — no matter what the draft round or the signing bonus says — and there is always potential for a transformation and a new tale, no matter what the odds. It's that potential that drives the hobby and the power of Rookie Cards.
In the next issue of Beckett Sports Card Monthly, we'll explore the world of rookies — a fundamental interest of many collectors — but none of the rookies carry the power, the potential, for world-wide change more than one from more than 60 years ago. And a reminder of that came on Friday with my first glimpses at the trailer for 42, a movie examining the life of Jackie Robinson. (Trailer after the jump.) He was a rookie who helped change the world — not just his sport. That's something that the Mike Trouts, the Bryce Harpers, the [insert any other can't-miss name here] simply cannot do no matter how many home runs they hit or flashy plays are made in the outfield.
[youtube]http://www.youtube.com/watch?v=iP3G4E2ael8[/youtube]
We should all know the basics of Robinson's story — he became the first black player in Major League Baseball history, breaking the color barrier that had existed for decades. But he was also more than that — an icon, a pioneer, something more.
No matter who you are, there's no doubting his place in history. He was a rookie like no other, of course, but he also was a man who did something that others would not have been able to do.
That's why we're still talking about him today.
When it comes to Robinson's story, this film will bring it to the masses perhaps unlike ever before — even with a movie telling the same story back in 1950. So much has changed since then and so, too, has society and what influences it. Ideally, this film will challenge conventions in ways and inspire in others. One endearing and non-traditional sign? The music of Jay-Z, specifically, "Brooklyn Go Hard," overlaid atop 1940s baseball action — a juxtaposition that, to some, might not make any sense.
Meanwhile, it's perfect.
Chadwick Boseman, an actor with a handful of non-TV credits, will play Robinson, across from Harrison Ford as Branch Rickey, a man whose story is just as vital in the Warner Brothers film.
The trailer brought chills and immediate interest to a story I had known of for years. It prompted me to want tomorrow to be April 2013 with the film's opening just days away.
Perhaps it's a sign of too many baseball movies watched and too many baseball cards sorted, but the promise that this film showed makes me think it just might be the Jackie Robinson of all baseball movies when it arrives, and it made me want to do something that I probably should have done years ago.
Track down a Jackie Robinson Rookie Card.
Chris Olds is the editor of Beckett Baseball magazine. Have a comment, question or idea? Send an email to him at colds@beckett.com. Follow him on Twitter by clicking here.