MJ, LeBron and Other Basketball Cards on the Move (It's Not All RCs and Autos) – Beckett Pricing Insider
When it comes to hoops, it's not just Rookie Cards and autographs that are seeing an uptick in prices of late. Here's a rundown of some notable basketball card market activity from the past few weeks:
1. 1996-97 Topps Chrome Michael Jordan #139
Jordan card prices continue to flourish. His base card from the iconic 1996-97 Topps Chrome set saw a price bump in May. Continued strong sales led to another boost in July. The card currently sits in the $15-$40 range while BGS 9.5s are valued at $100-$125. Also, two BGS 10 versions of this card exist, but neither is a Black Label.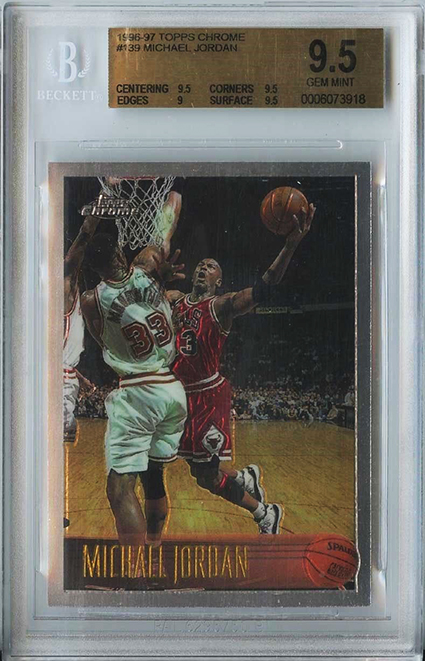 2. 1999-00 Topps Tip-Off Autographs Tim Duncan #AG1 and Allen Iverson #AG3
These cards don't show up for sale very often. Cards from this set were inserted at different ratios, with Duncan at 1:12,910 and Iverson at 1:6,455. A Duncan sold in mid-July for over $500, while an Iverson sale of more than $400 occurred in early August. It's surprising to see completed sales of these tough-to-pull autograps within a month of each other.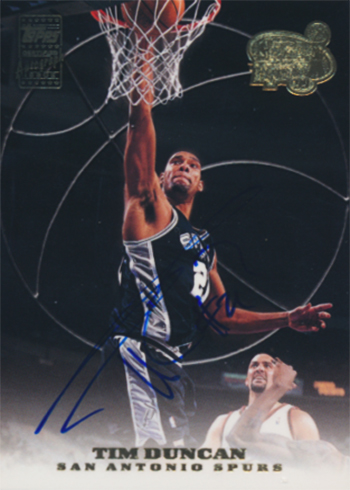 3. 2007-08 Finest LeBron James
It's up arrows across the board as James' base Finest and its Refractor parallels saw price increases. This is an example of what is happening with James' cards in general. The upward trend applies to all years and is not limited to just his Rookie Cards.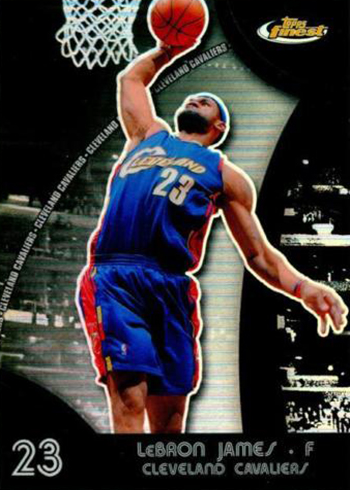 4. 2008-09 SkyBox Metal Universe Precious Metal Gems Red
Strong sales led to price adjustments for several superstars including LeBron James, Tim Duncan, Dirk Nowitzki, Shaquille O'Neal, Michael Jordan and Kevin Durant. Though they are serial numbered to 50, these Red PMGs actually have a print run of 40. The first ten copies for each are the elusive Green versions.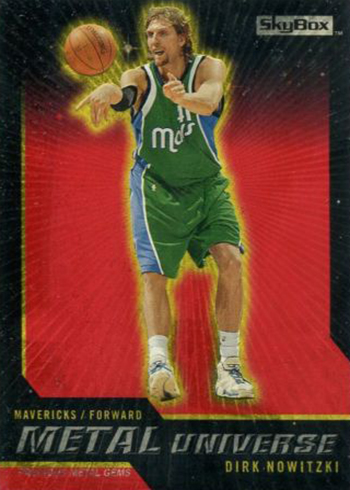 5. 2017-18 Panini Noir Charles Barkley Autographs
There is definite excitement with the return of Charles Barkley autographs. Early sales of Barkley's first autographs in a very long time were upwards of $1,000. Noir basketball autographs feature Barkley with the Philadelphia 76ers, Phoenix Suns and Houston Rockets. Collectors can look forward to more in the future including his first in an Auburn Tigers uniform and as a member of Team USA.