Mint 1952 Topps Mickey Mantle Predicted to Sell for Millions
A Mint 1952 Topps Mickey Mantle is heading to auction and it's likely to sell for millions. As in multiple millions.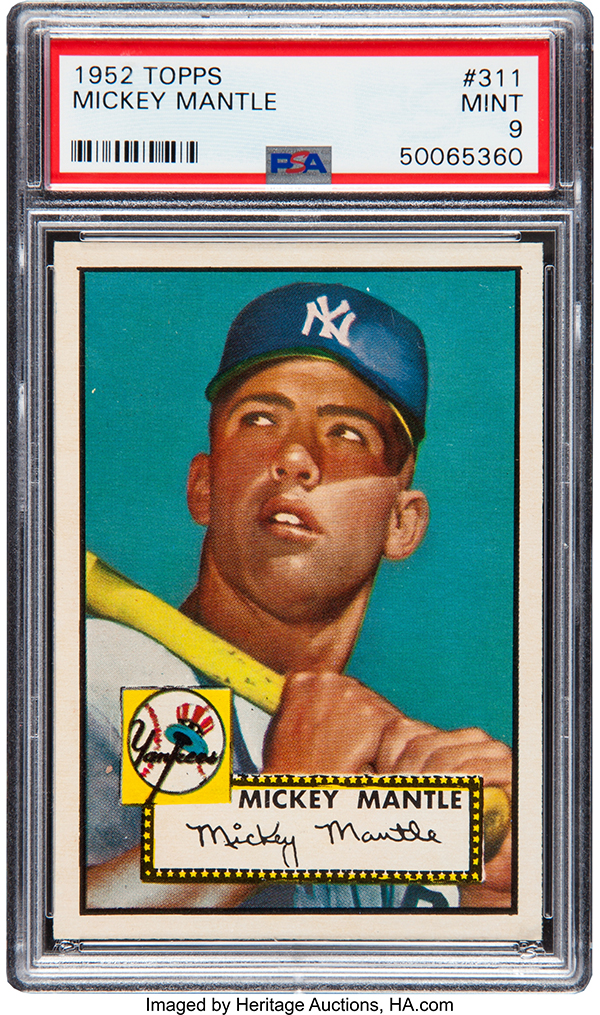 If Heritage Auctions' estimates are correct, the PSA 9 card might even top the record price of $3.12 million paid for a T206 Honus Wagner. If it does, it will become the most expensive baseball card of all-time.
Even if it doesn't top the Wagner, it will almost surely become the second copy of the iconic 1952 Topps Mickey Mantle to eclipse the million dollar mark. In November, 2016, a PSA 8.5 copy went for $1,135,250. It marked the first time a baseball card other than the T206 Honus Wagner sold for more than $1 million.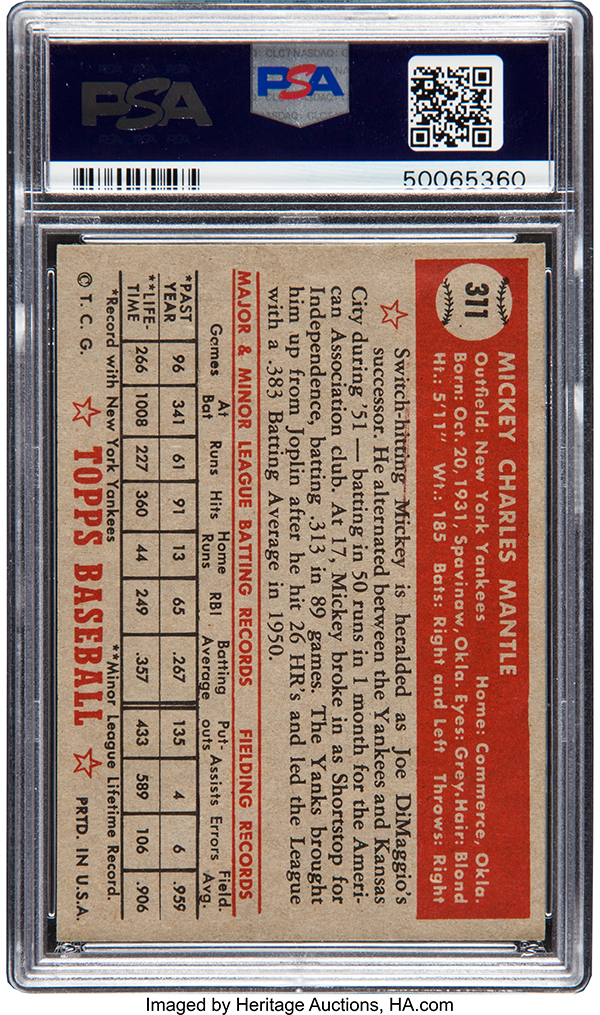 The last time a PSA 9 1952 Topps Mickey Mantle sold publicly was back in December, 2006. Mile High Auctions had one go for $240,500.
Just six copies of the card have the PSA 9 Mint grade. Beyond that, there are three that have PSA 10 Gem Mint grades. One of those belongs to Arizona Diamondbacks owner Ken Kendrick. He also owns the Gretzky Wagner, the most famous (and notorious) copy of the T206 card. That card also happens to be the most expensive baseball of all-time–at least for now.
Bidding for the Mantle is set to open on March 28 and close on April 19 or 20 (the final date has not yet been posted).
Comments? Questions? Contact Ryan Cracknell on Twitter @tradercracks or by email.