Mike Trout's First Game-Used MLB Bat Sells for Almost $60,000
In just a few years, Mike Trout's bat has been writing the story of a possible legend. The bat that started it all sold in Goldin Auctions' 2018 Spring Auction.

The price? $58,800.The game-used Mike Trout bat comes from 2011 when debuted with the Los Angeles Angels in July, 2011. The Maple Old Hickory J143 model bat wasn't just used in his first game but it was used when Trout got his first hit, RBI and double.
Still uncracked, the bat has plenty of marks from balls, stitching and cleats.
According to the item's description
, the handle is also coated in Mota Stick, a pine tar substitute.

As far as authenticity and provenance, there are multiple pieces. First, there's a letter from Anderson Authentics that's also signed by Trout. This states the bat is from the 2011 season. As for tracing it back to Trout's first games, PSA/DNA's own authentication made photo matches from six different games. These are all noted in their certificate.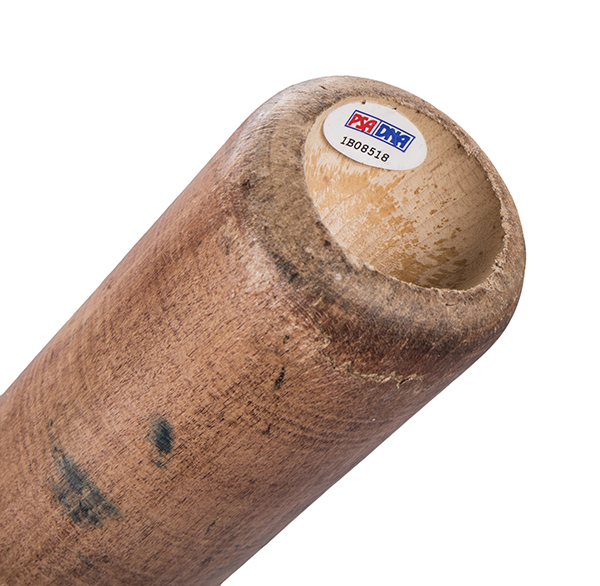 Goldin's 2018 Spring Auction was topped by a game-used Sandy Koufax Los Angeles Dodgers jersey from 1963, which sold for almost $430,000.
Comments? Questions? Contact Ryan Cracknell on Twitter @tradercracks or by email.