Michael Jordan's final regular season Chicago Bulls jersey sells for over $173,000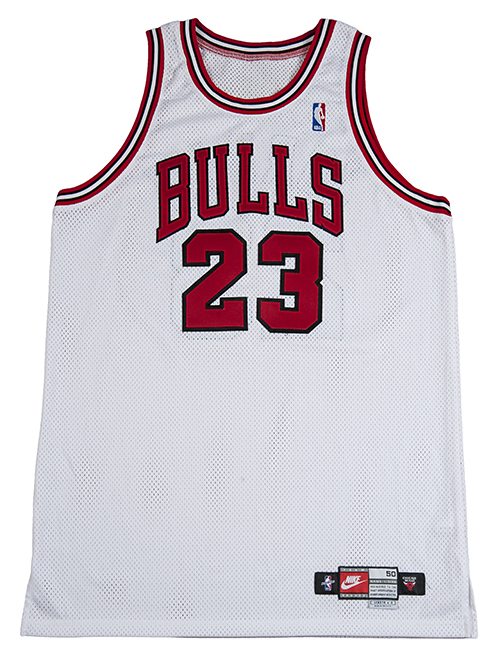 By Ryan Cracknell | Hobby Editor
The jersey Michael Jordan wore in his last regular season game for the Chicago Bulls sold for $173,240 over the weekend. In doing so, it set a record for game-used Michael Jordan memorabilia.
The previous record was set in December, 2013 for the shoes Jordan wore in the infamous Flu Game in Game 5 of the 1997 NBA Finals. They went for $104,765.
Goldin Auctions sold the jersey, which is also signed, to an unnamed buyer.
Jordan wore the jersey on April 18, 1998 during a 111-109 win against the New York Knicks. In typical Jordan fashion, he drained 44 points in the win.
The jersey is backed up by a lot of provenance. It comes with a letter of authenticity from the Chicago Bulls from when it was originally purchased from the team in 2004. MeiGray has also photo-matched the jersey for additional documentation. The autograph is certified by Upper Deck Authenticated.
This wasn't the only piece of Michael Jordan game-used memorabilia to sell during Goldin's October Legends and Americana sale. A pair of signed Air Jordan XI sneakers worn by Jordan in Game 3 of the 1996 NBA Finals went for $34,160.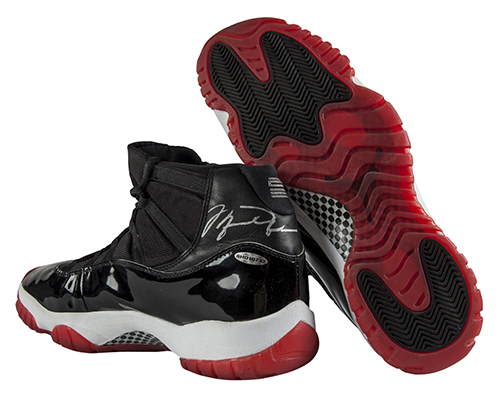 Several other big-ticket items were sold by Goldin Auctions during the sale. An SGC 60 1916 D239 Weil Baking Company Babe Ruth card went for $89,060. A partial uncut sheet from the 1952 Topps Baseball High Series with both a Mickey Mantle and Jackie Robinson closed at $86,620. A PSA 6 1952 Topps Mickey Mantle sold for $81,740.