Michael Jordan's birth certificate ends up on eBay
Michael Jeffrey Jordan's birth certificate is back on the market.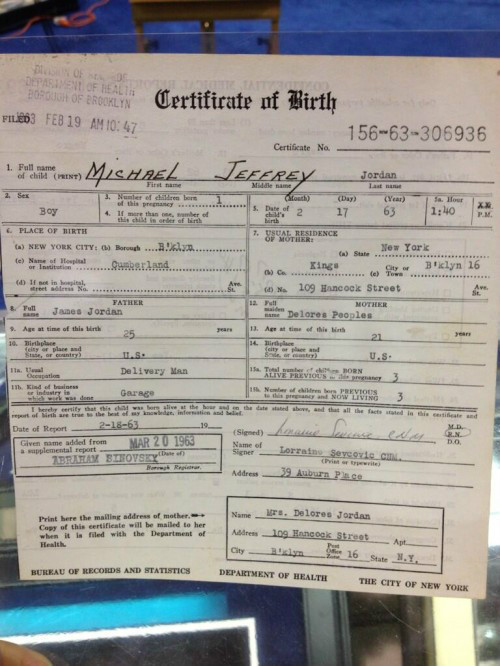 The item – one of MJ's earliest, most unique items – sold for $26,290 at auction through Heritage in August.
But according to the listing
, "the sale was cancelled however because the buyer was unresponsive."
The certificate documents the basketball legend's birth at 1:40 a.m. on Feb. 17, 1963 after 14 hours of labor. Measuring 7×8 inches, the item features a rough left edge and small tear, but according to the seller "these issuers cause no significant distraction."
The document is now being offered with a Buy It Now price of $23,000, with the listing running until Sunday.