Michael Jordan Makes Cameo on 2018-19 Contenders Dennis Rodman Card
It has been a long time since we've seen a new Michael Jordan NBA card. Panini holds exclusive card rights and Jordan is exclusive to Upper Deck. So while he doesn't appear officially on the 2018-19 Panini Contenders Basketball checklist, Michael Jordan does make an appearance in the product.
At first glance, the Winning Tickets Dennis Rodman card isn't overly notable. You've got the charismatic personality with his trademark colorful hair doing a little celebrating.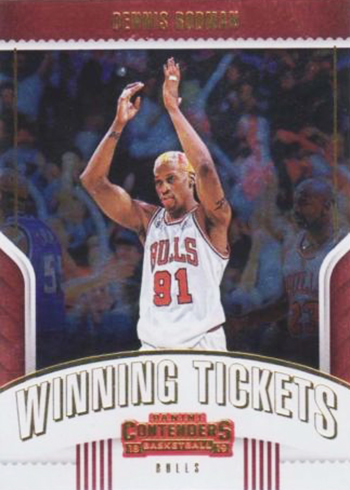 But if you look to his side, there's his teammate, MJ, in the background, complete with #23 jersey.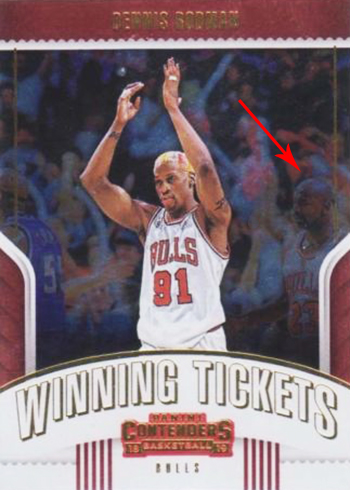 It may not be as notorious as two brothers sitting courtside at a Knicks game, but for Jordan-starved collectors, it's something.
And as more collectors take note, prices are showing signs they might start rising. When Contenders first came out and this was perceived as just a Dennis Rodman card, most were selling on eBay for less than $5. Now a handful have gone for $10 or more. It might still be early to see if this is a trend or just a few people looking at the novelty of the card and paying extra.
Besides the base version, the 2018-19 Panini Contenders Basketball Winning Tickets Dennis Rodman has Cracked Ice (/25) and Championship Ticket (1/1) parallels.