The Mess on Ryan's Desk: 1996 Pinnacle Slugfest Sammy Sosa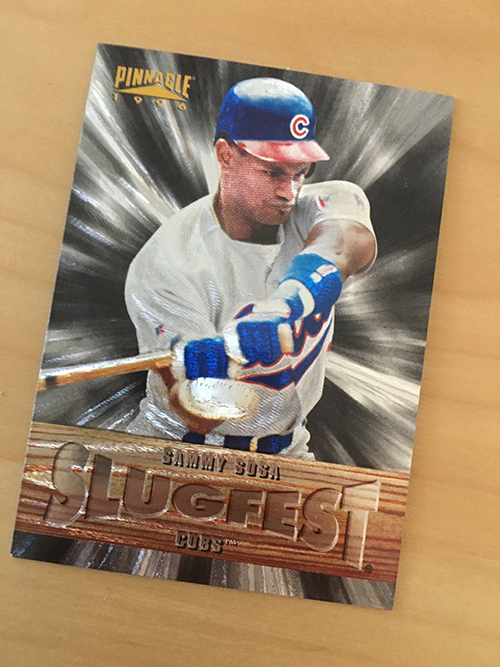 If this Sammy Sosa card were a person, it would be old enough vote, go to whatever movie it wants and buy a beer at the local watering hole. If the stars lined up right, it could do it all on the same day.
And yet, here it is, the tenth card I own for the 18-card 1996 Pinnacle Slugfest set. I'm 56 percent of the way there. At this rate, I'll be ripping open an envelope with Ken Griffey Jr. inside and finishing of the set in 2035 (plus or minus a month or two).
Don't let my snail-like pace in putting my Slugfest together fool you. I'm a big fan. It's peak Pinnacle (no pun intended). Dufex foil, home run hitters and Mo Vaughn converge for a set that's flash and fun.
For those keeping track, the cards were included in 1996 Pinnacle Series 2 Baseball at a rate of 1:35 retail packs. Translation — they're not rare but they require a little work and patience if you don't want to spend a lot on them.
But it's not the easiest set to come by, particularly if you're budget-conscientious like me when it comes to insert side projects.
I'll get there. One day.
As for this particular Sosa, it's probably the closest thing in my collection that I have to a Japanese manga comic.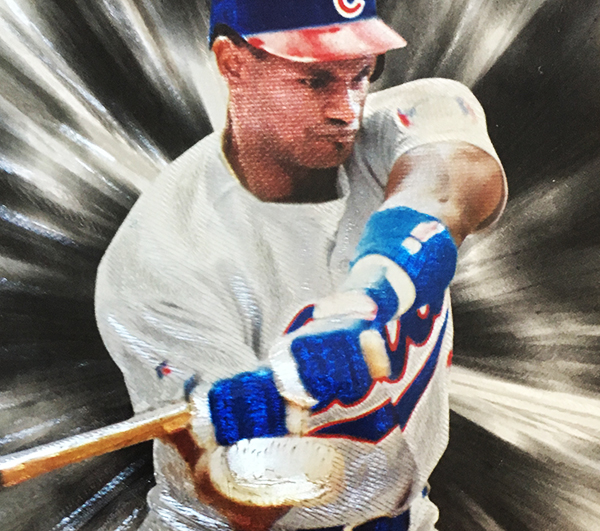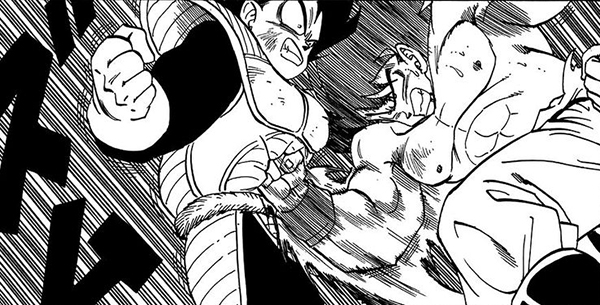 The swing, the locked-in look on Sammy's face, the radiating background — this is a card that's filled with action and power.
Even if I have a hard time being a fan of Sosa's now, I still respect the awesomeness this card brings.
A bonus is the fact that when I do get around to filing it away, it'll go in a binder that's filled with some of my favorite insert sets ever. 1991 Fleer Pro-Visions, 1996 SP Holoview F/X, 1997 Collector's Choice Big Shots are just a couple of sets and near-sets I get to flip by and admire for the 149th time in the past five years on my way to the Slugfest pages.
What makes for a great insert set for you and your collection? Drop a comment below or let me know on Twitter.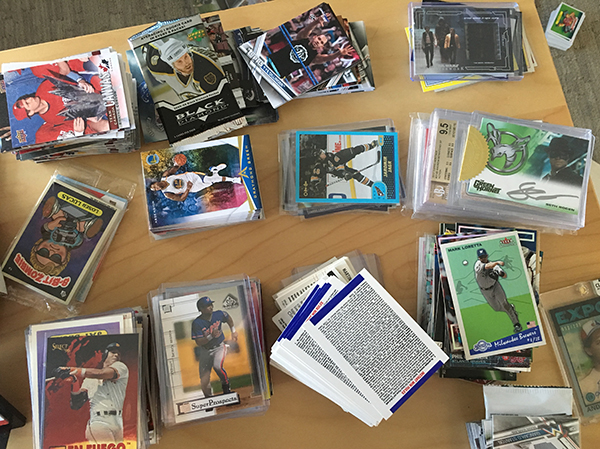 The Mess on Ryan's Desk chronicles one collector's quest to be clean and organized. It'll never happen but the journey includes plenty of fun cards.