The Mess on Ryan's Desk: 1966 Donruss Green Hornet & the Best Bruce Lee Card Ever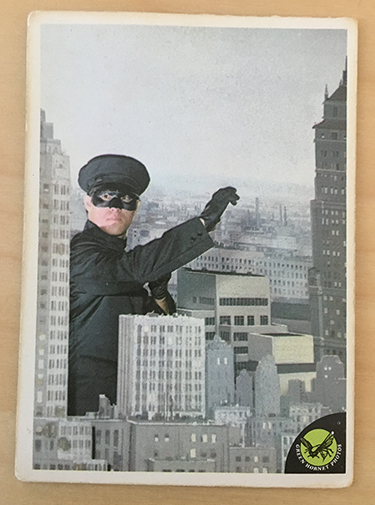 I'm not the biggest Green Hornet aficionado. Reruns never made it to my neck of the woods like the Adam West Batman and Lynda Carter Wonder Woman did. That said, I know a legend when I see one.
And Bruce Lee as Kato is legend.
Plop him amidst some miniaturized building like he were Godzilla or a Power Rangers villain du jour and it's even better. Like "Raddest Card of All-Time" level. Okay, maybe not quite the best ever, but this 1966 Donruss Green Hornet card has an epic level of coolness.
It turns out, it comes from a fairly popular set as well. For starters, there's the Bruce Lee connection, which opens it up to a broad audience. Nothing against Van Williams, but today much of the interest comes from the sidekick.
With 
The Green Hornet 
lasting just one season, it's unlikely the cards flew off the shelves back in the day. Compared to Topps' numerous 
Batman
sets from the same year, 1966 Donruss Green Hornet is fairly tough to find.
Fronts are just a picture while backs are a mix of puzzles and small bits of text, which was typical for a lot of Donruss' entertainment releases at the time.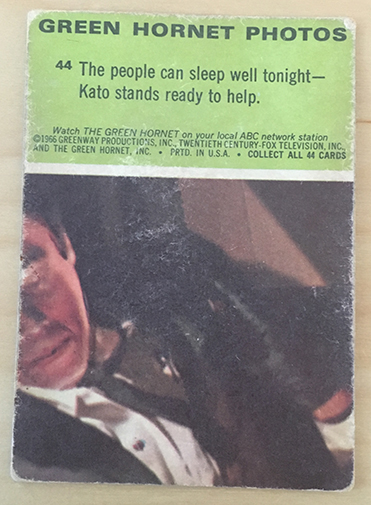 Without the connection to the show, I don't have plans on putting the set together. Sometimes a card catches your fancy just for being awesome and a little bit weird. Kaiju Bruce Lee is both.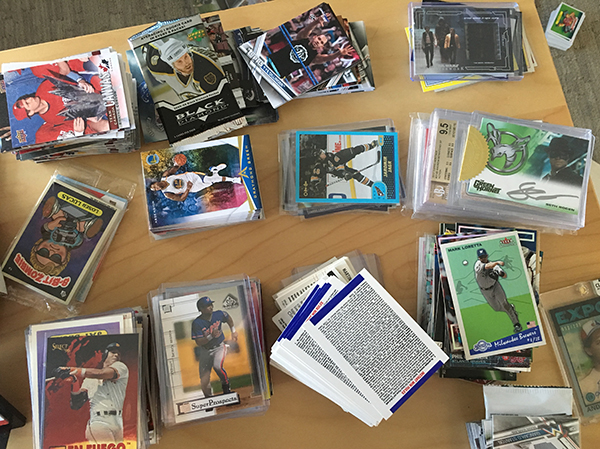 The Mess on Ryan's Desk chronicles one collector's quest to be clean and organized. It'll never happen but the journey includes plenty of fun cards.