Memory Lane to sell million-dollar vintage PSA collection of landmark singles and sets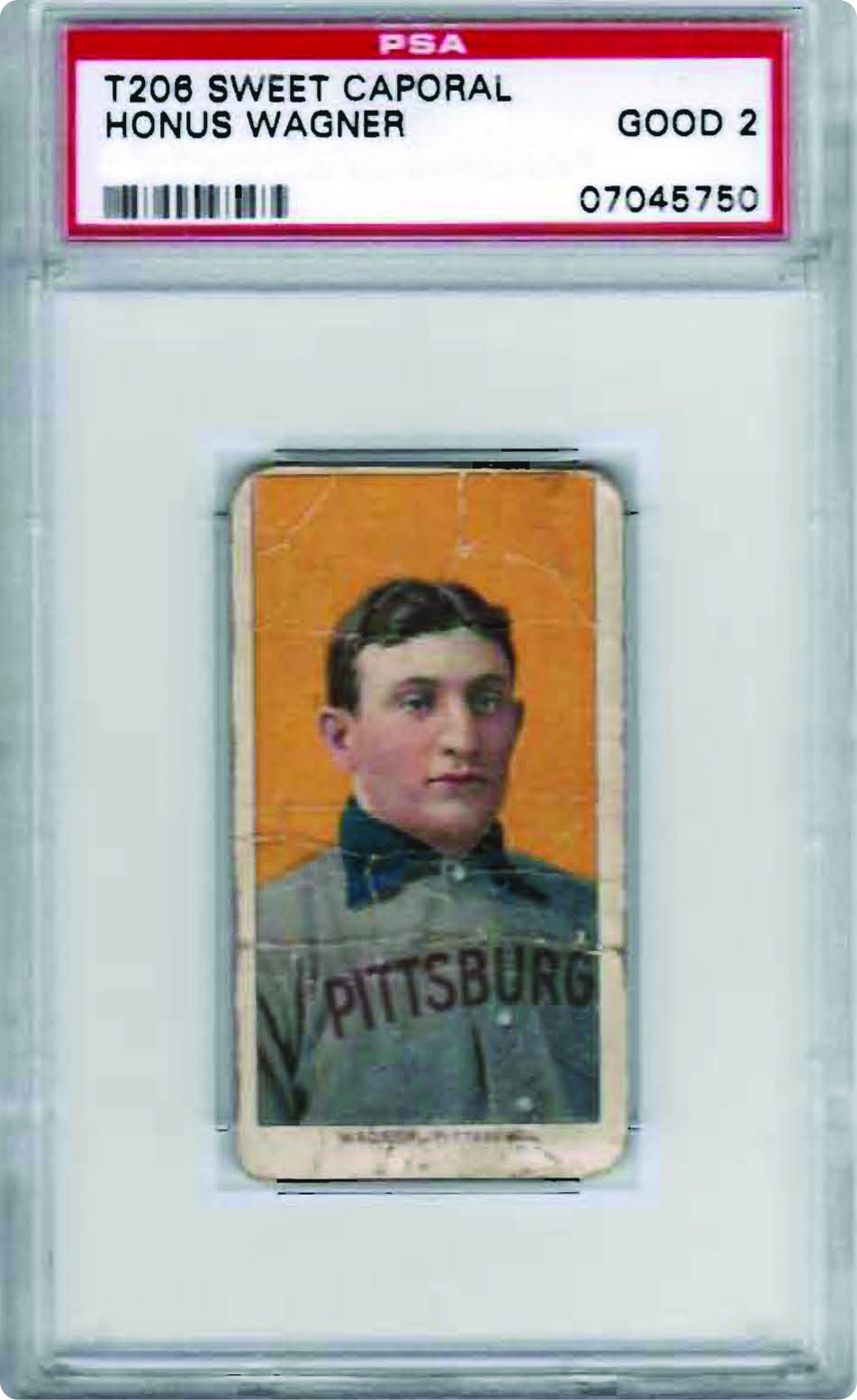 By Chris Olds | Beckett Baseball Editor
Memory Lane Inc. has acquired a collection consisting of more than 20,000 PSA-graded vintage cards from a long-time collector in the northeast — a million-dollar-plus highlight reel of cardboard history.
Among the sets included are 1887 and 1888 Allen & Ginter releases to a T206 set that ranks a 5.74 on the PSA Set Registry and, of course, iconic Topps and Bowman sets from the 1950s and beyond into the 1970s. Memory Lane is touting it as perhaps "the largest such collection ever to come to market at one time."
Among the notable singles that will be sold are a PSA 2 T206 Honus Wagner, a PSA 5 T206 Eddie Plank, a PSA 4 1909 American Caramel Joe Jackson, a PSA 8 1915 Cracker Jack Joe Jackson, a PSA 6 1916 Sporting News Babe Ruth, a PSA 9 1933 Goudey Nap Lajoie and a PSA 8 1952 Topps Mickey Mantle.
"We are honored that this gentleman entrusted us to sell what is one of the hobby's greatest collections," said Memory Lane's J.P. Cohen.  "We've enjoyed helping him acquire many of these same cards over the years and it's a thrill to see them together in one place.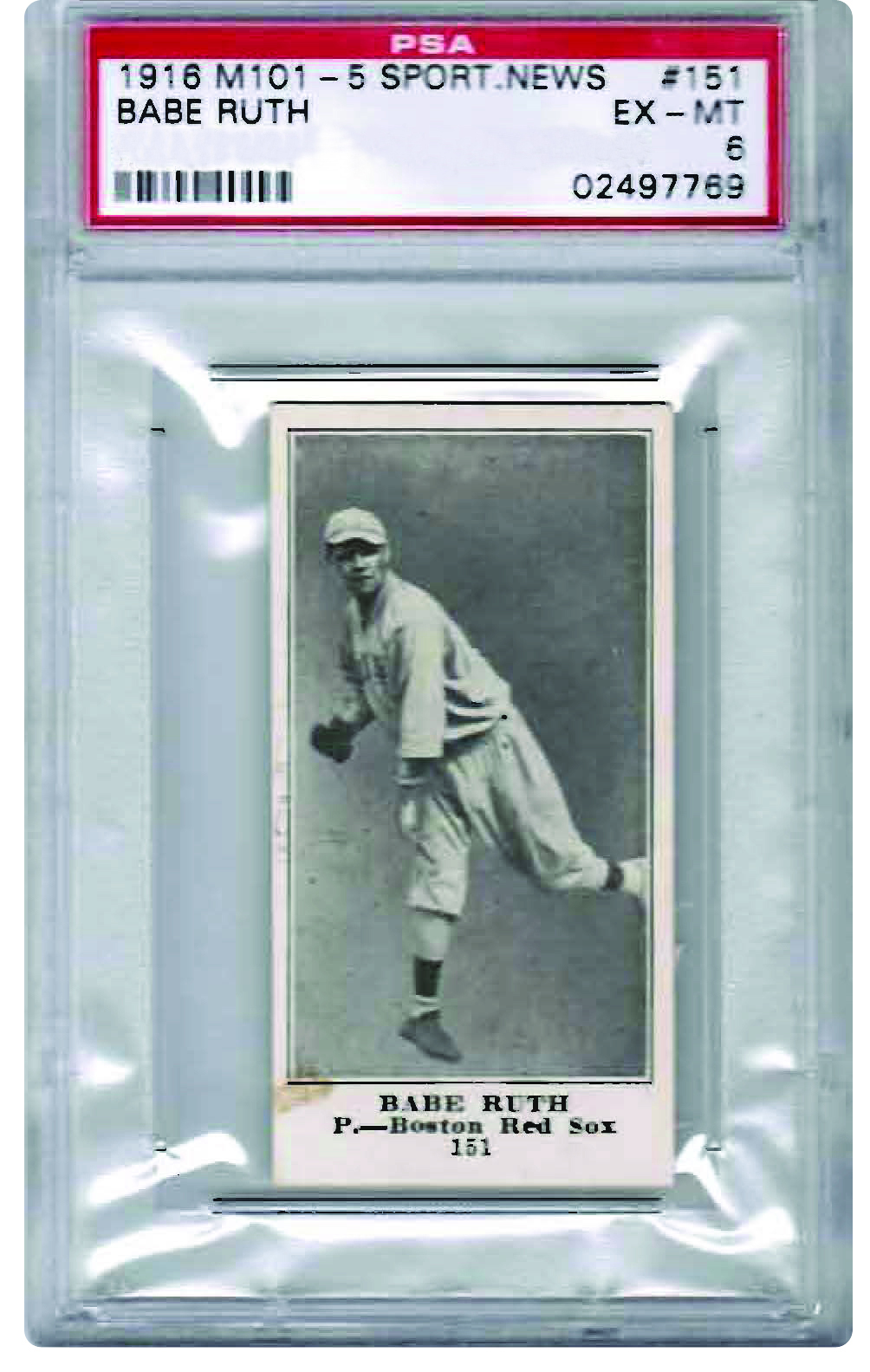 "As always, we'll pour everything we have into making sure that the sets in this collection reach the price level they deserve while finding the right match for each one," Cohen said.  "It's truly a dream collection but vintage cards are our bread and butter. We're excited about marketing these to our clients and we're sure we'll find some new buyers once word spreads about how special this collection is."
Among the other sets (and near-sets)  in the sale include:
— 1888 Goodwin's Champions (5.41)
— 1909 American Caramel
— 1909 Dockman & Sons Gum
— 1909 Philadelphia Caramel
— 1909 Ramly
— 1910 American Caramel Pirated (90.9% complete)
— 1910 Philadelphia Caramel (93.3% complete)
— 1910 Standard Caramel
— 1911 Mecca Double Folders
–1911 T205
— 1911 Turkey Red
— 1912 Hassan Triple Folders
— T207 (each near complete)
— 1913 Fatima Team
— 1914 and 1915 Cracker Jack (7.50 rating)
— 1921 American Caramel E121 Series of 80 (69.8% complete)
— 1922 American Caramel E-210 and 121
— 1927 York Caramels basic type 1 and type 2 (90% complete)
— 1932 U.S. Caramel (8.0 rating)
— 1933 Delong
— 1933 Goudey
— 1933 Goudey Sport Kings (7.89 rating)
— 1934 Goudey
— 1934-36 Diamond Stars (71.7% complete)
— 1935 Goudey (80.5% complete)
— 1941 Play Ball
— 1948 Bowman (8.0 rating)
— 1948-49 Leaf,
— 1959 Fleer Ted Williams (8.72 rating)
Memory Lane is now fielding offers for the items in the collection.
Chris Olds is the editor of Beckett Baseball magazine. Have a comment, question or idea? Send an email to him at colds@beckett.com. Follow him on Twitter by clicking here.