Memorabilia from historic Jordan game up for auction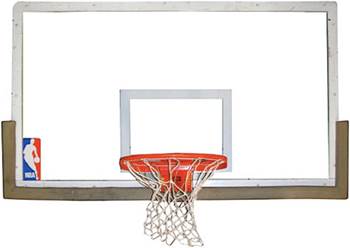 By Stephen Laroche | Beckett Basketball Editor
Heritage Auctions has put a major piece of NBA history up for bidding as the backboard and rim from Michael Jordan's final game as a member of the Chicago Bulls can be owned by a lucky collector.
This item is the net upon which one of the most notable shots in basketball history was made. On June 14, 1998, the Bulls were poised to eliminate the Utah Jazz and earn the second three-peat in franchise history and Jordan delivered an incredible 45-point performance. With less than a minute to go and down by three points, Jordan scored on a layup and then stole the ball from Karl Malone soon before sinking his last shot, a 20-foot jumper, and taking an 87-86 lead and, ultimately, the championship. The moment has gone down in sporting history as "The Shot" and the game itself had the highest television ratings for an NBA game.
"This is arguably the most recognizable basket and backboard in the sport," said Chris Ivy, Director of Sports Auctions at Heritage in a press release. "The story of the greatest basketball player of all time effectively ended here, in the glass and metal of this special artifact. To own this is to secure ultimate bragging rights in the highly-competitive world of Michael Jordan collectibles."
When does bidding end for this piece of history? Find out after the jump.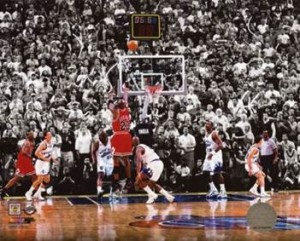 The lucky winner of the auction will get the complete backboard and rim along with the stanchion that weighs over 1,000 lbs. on its own. Closing on July 30 at an event held in conjunction with the 36th National Sports Collectors Convention in Chicago, Heritage is expecting the final bidding to reach over $100,000.
"This is everything the ultimate Jordan fan needs to recreate the magic in their own home," continued Ivy. "There's no telling when an opportunity like this will come again."
Stephen Laroche is the editor of Beckett Basketball and Beckett Hockey magazines. Have a comment, question or idea? Send an e-mail to him at slaroche@beckett.com. Follow him on Twitter @Stephen_Laroche.