Numbers crunching: Memorabilia Cards Have Made Their Mark on Hobby
The first memorabilia cards arrived in 1996 with the novel idea that a smaller piece of something big and valuable could still be a pretty big deal.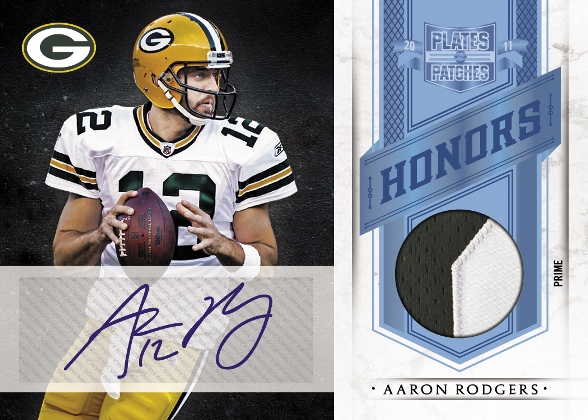 Turns out they were right.
Since 1996, memorabilia cards might have built a bit more of a love-hate relationship with some collectors as the once-treasured cards have become a bit of a mainstay — almost an unexciting expectation — in today's products. While jerseys make up most memorabilia cards these days, countless kinds of items have been chopped up and placed into cardboard. Everything from jerseys to stadium walls, towels, artificial turf and even game-used dirt have found their way into cards for fans to caress, obsess about and collect as a way to get closer to the sports that they follow.
While we'll use a bit more time and space elsewhere — in the February 2012 Beckett Sports Card Monthly — to focus more on game-used memorabilia and items, we took time today to do some digging in the Beckett database to crunch the numbers and discover a bit more about game-used memorabilia cards.
The statistics? Well, they are quite telling …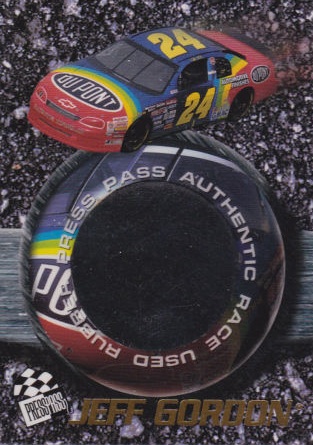 Kind of A Big Deal
Since Press Pass introduced the concept in 1996, nearly three-quarters of a million unique memorabilia cards have been produced — that's not the total number of cards just the number of different ones.
The exact number as of today? Just 738,395. No, that's not a typo — that's a lot of stuff getting cut up.
Sure, many of those cards are low-numbered rarities — or parallels of low-numbered rarities — but the numbers show that there's plenty of memorabilia out there for us to chase.
How does that figure break down by sport?
Baseball? A total of 246,990 cards.
Football? Just 218,788 cards.
Hockey? Only 132,635.
Basketball? A cool 109,596.
But The Big Four doesn't even make the total. Since 1996, we've seen plenty of new arrivals with "other" sports such as MMA adding to the trading card landscape and a steady stream of non-sports cards getting into the memorabilia card biz as well. Here's how the other sports break down in the total from the Beckett database:
Racing — 10,987
Non-sports — 8,745
Multisport — 8,697
MMA — 3,660
Golf — 1,947
Wrestling — 1,823
Boxing — 1,637
Soccer — 1,046
Tennis — 639
MiscSports — 585
Bowling — 17
—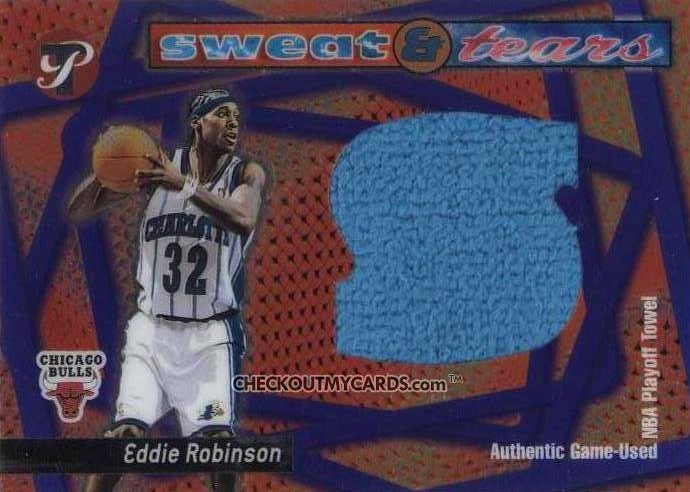 Didn't Happen Overnight … Or Did It?
In the early days, memorabilia cards weren't necessarily easy finds in packs. In 1996, just 151 different cards were made that Beckett classifies as memorabilia. The number grew over the next few years to 1,048 unique cards in 1999 before the 2000s ushered in an era of absolute mem card madness.
In 2000, 4,258 memorabilia cards were made. In the following year, that number tripled to 15,452. By 2003 the figure had nearly doubled to 29,271. In the next year alone, it did just that, ballooning to 60,998 total unique memorabilia cards for 2004.
Clearly mem cards were a force to be reckoned with. However, one should keep in mind that this number is also easily bloated by the also-increasing use of parallel cards during that same timeframe — a device to help make cards seem rarer by changing a color or other smaller detail. ("Seem" might be too rough a word as they are often rarer — when quantities are announced.) Also adding to this explosion of quantity heavily during the timeframe is the use of event-worn memorabilia during rookie photo sessions as is commonly done for the NFL, NHL and the NBA — which allows more cards to be made without breaking the bank to acquire items. (While event-used items are counted as memorabilia cards, Beckett's statistics do not include non-game-used card inclusions such as coins, stamps or manufactured patches.)
However, it was 2005 — the final year of the Donruss/Playoff era as an official MLB licensee — that showed memorabilia card production at its peak (at least when it comes to the total number of unique cards made). That year, all companies accounted for created a total of 78,954 different cards with some type of memorabilia piece embedded into them. After Donruss' exit (and Fleer's exit due to bankruptcy), the total number of mem cards made fell dramatically to 45,906 in 2006.
Since that time, memorabilia card stats have held relatively steady — some ups, some downs — with 2010 (the last completed full year on cardboard) checking in at 46,080. Could that be indicative of a trend in more volume of cards made per card? Maybe, but one thing remains for sure — the use of memorabilia cards didn't happen overnight … yet it might as well have.
—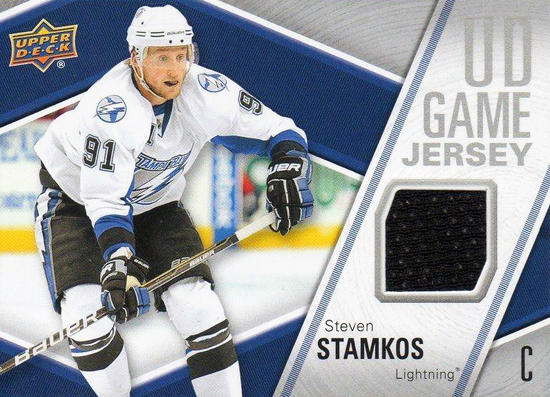 Three's Company
When it comes to the memorabilia card stats by company, three entities stand out in the overall statistics — Upper Deck, the former Donruss/Playoff and Topps. Upper Deck has produced the most memorabilia cards to date with 211,068 different cards across all sports. Donruss created 175,470 during its run and Topps checks in third at 152,797, according to the Beckett database. (The Donruss figure does not include cards made since 2009 when Panini bought the company. Since buying Donruss in 2009, Panini has created 65,329 different memorabilia cards — already ranking it fourth overall. That might not be surprising as it now holds licenses in all four major sports and has had a relatively memorabilia-heavy non-sports presence.)
For baseball, the same three companies lead the way with Donruss in first at 90,954 cards followed by Topps at 70,829 and Upper Deck at 63,919. It's a steep drop-off for No. 4, which went to Fleer at 17,855 different cards. Donruss also led the way in football memorabilia card production with 81,900 cards, while Topps (48,108) and Upper Deck (38,276) rounded out the top three.
For other sports, Upper Deck is the leader of the pack in three other areas with 44,547 uniques topping basketball, 61,363 topping hockey and 1,868 topping golf.
—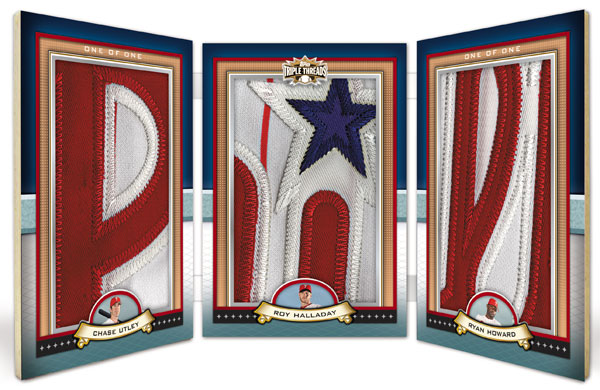 Brand Recognition
We all know that some brands are synonymous with memorabilia cards. But which ones have the most to offer collectors across all sports? Our stats tell that, too.
Triple Threads, which has been available in three of the four major sports, checks in at the top with 55,517 unique mem cards since its arrival in 2006. After all, that shouldn't be too large of a surprise as it's a high-end product comprised of multiple parallels of low-numbered cards each year and has a memorabilia card in every pack.  Coming in after that? A pair of long-running Donruss/Panini staples: Absolute Memorabilia at 33,907 — again, not a shocker — and Leaf Certified Materials at 24,971. The rest of the top 10 was comprised of five Upper Deck lines and two more Donruss/Panini regulars.
—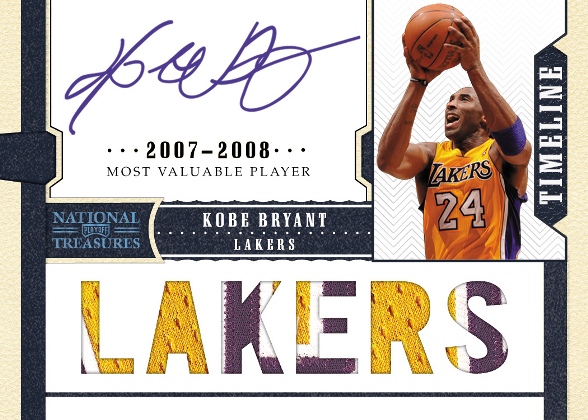 What Kind Are They?
We all know that not all mem cards are made alike — that's obvious from all the fascinating booklet cards and autographed concoctions out there that grab our attention when it's not just a plain white swatch.
However, what is interesting is that for all the mem cards available, they're clearly not becoming the basis for sets — they remain "hits" or inserts. Just 14,348 of the nearly 750,000 mem cards made are found as the main set's basic cards.
Nearly half of the memorabilia cards made, 325,107, are classified as insert cards, while even more are classified as a parallel insert — or rarer version of an already rarer insert card.
—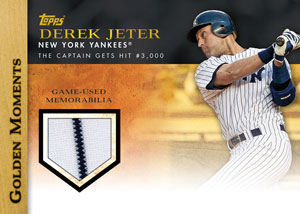 Team Colors
Looking at the overall stats, it's no secret that baseball and football are the leaders for memorabilia cards. But when it comes to the most unique mem cards by team, MLB runs the table occupying the entire top 10 list.
No. 1? The New York Yankees at 24,411. After that? The Red Sox at 16,510 and the St. Louis Cardinals at 13,264. The leading NFL team does come close to cracking the top 10 — but it just missed. The Dallas Cowboys have 8,888 unique mem cards, falling just short of the 8,939 total of the 10th-place Cincinnati Reds. The Reds! (Jerry isn't pleased.)
For basketball, the Los Angeles Lakers lead the way with 6,386 unique mem cards made, while not surprisingly the Boston Celtics and the Chicago Bulls are all within 1,000. Perhaps a surprise? The team checking in fourth … the Houston Rockets.
In hockey, the kings of mem cards are the Detroit Red Wings with 4,688 different cards, while the Pittsburgh Penguins are second at 4,114.
—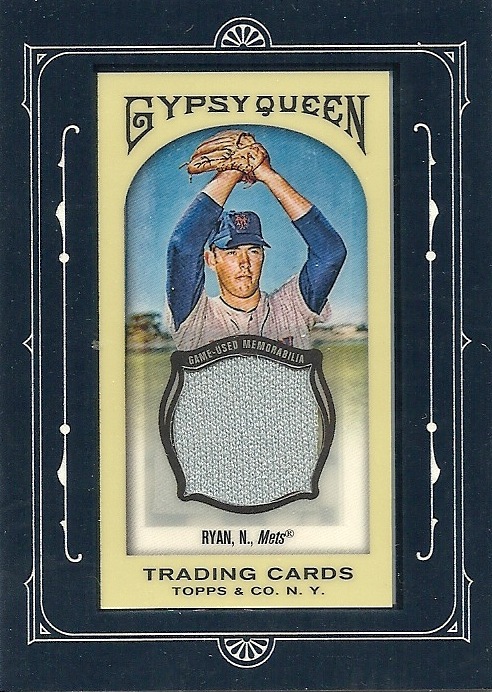 Don't Hate The Player … Hate The Cost
When it comes to players appearing on the most memorabilia cards, this one's perhaps a bit more surprising. Once again, it's a top-10 list largely comprised of just baseball players but with one hockey player and one football player. They're largely household names but one rather notable name is nowhere to be found among the top 10 — even despite having mem cards in more than one sport. That's Michael Jordan, who checks in with just 1,491 unique cards between basketball and baseball — more than 1,000 cards behind the No. 10 overall player on the list.
Sounds like Mike's still too expensive to make too many jersey cards.
So who's No. 1? Hall of Fame baseball pitcher Nolan Ryan with 3,691 cards. He's followed by Cal Ripken Jr. at 3,607 and Albert Pujols at 3,602– numbers that could obviously change with the release of any given new product. Fourth goes to Alex Rodriguez with 3,326 unique cards, while Peyton Manning comes in fifth overall and the NFL's top guy at 3,316. The top NHL player came in ninth overall as Patrick Roy appears on 2,656 cards — just one more than Manny Ramirez.
Looking at some of the other sports individually shows a tight race for collector attention among a few players in each. In football, the top 10 is made up largely of QBs — Brett Favre is second with 2,488 while Tom Brady, Eli Manning and Donovan McNabb also make the list. The running back with the most mem cards? LaDainian Tomlinson with 2,411 — third overall — while Adrian Peterson has 1,792 and ranks sixth. Two popular (at times) receivers cap the top 10 — Randy Moss and Chad Johnson/Ochocinco.
For basketball, Kobe Bryant leads the way, appearing on 2,404 unique cards, followed by Kevin Garnett, Tracy McGrady, Shaquille O'Neal and Carmelo Anthony rounding out the top five. Interestingly, another big basketball name fails to crack the top 10 list as LeBron James just misses with 1,542 — and, again, Jordan isn't among his sport's top 10.
In hockey, Roy reigns at the top of the list, edging Martin Brodeur by a couple-hundred cards. Coming in third is Mario Lemieux at 2,391 before a steep drop-off to Joe Sakic at 1,576. For younger stars, Alexander Ovechkin checks in sixth at 1,486, while Sidney Crosby is 10th at 1,333.
In racing, there's only one Earnhardt to be found in the top 10 — and it's Dale Jr. with 692 unique cards. However, he's not the No. 1 guy when it comes to mem card production (nearly all from Press Pass). That goes to Jimmie Johnson with 736, while Jeff Gordon is hot on his trail at 726.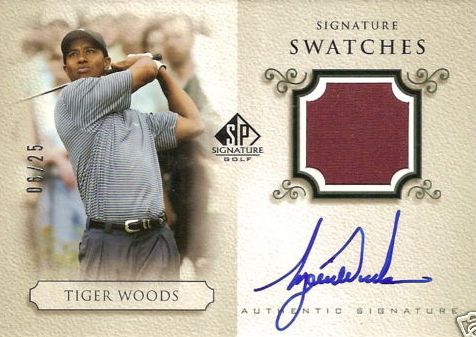 In golf, it's a two-man show as Tiger Woods predictably has the most mem cards at 104 and Jack Nickaus is second at 72. Annika Sorenstam is the leading female golfer to appear on mem cards with her total of 57 ranking sixth overall.
For MMA, only four fighters have appeared on 100 or more mem cards — Anderson Silva, Georges St-Pierre, Randy Couture and BJ Penn. Silva wins this one, but not by much, with 116.
Over in wrestling, it's a two-man show between Hulk Hogan at 109 mem cards and Sting, who has 97. Oddly, female competitor Velvet Sky checks in third overall with 71 cards — a total higher than higher-profile stars such as Ric Flair, Rob Van Dam, Kurt Angle and Triple H who are all in the top 10. Interestingly, with its TNA license TRISTAR has produced more unique wrestling mem cards than any other company — likely stemming from its use of parallels.
—
It's fun to chew on numbers — but they don't always tell the whole story. How many total mem cards have been made of the nearly three-quarters of a million choices? How many jerseys or other items have been used? That's a fun thought, and the answer to both is plenty. It's also fun to wonder whether the stats indicative of other trends or something more. Sometimes they are, sometimes they are not — but I'm betting there were a few surprises in here for  more than a few collectors.