Melissa Benoist Autographs Added to 2018 Cryptozoic Supergirl Season 1
There's a cliché about good things and those who wait. After a long spell of "coming soon," Cryptozoic's Supergirl Season 1 trading card set is finally here (releases Friday, September 14). And with it comes one last autograph signer — Melissa Benoist.
She's the show's lead star, balancing life as Kara Danvers and Supergirl.
Benoist brings the total number of signers for the set up to 21.
She has three different autographs, one as Supergirl, another as Kara and a final on as Red Kryptonite Supergirl.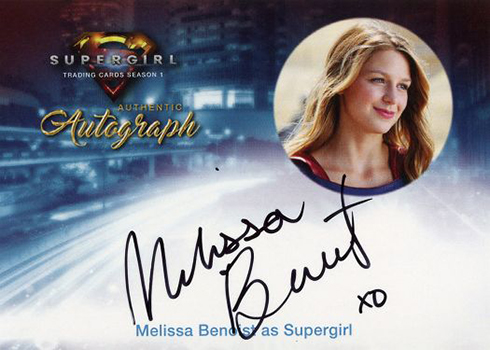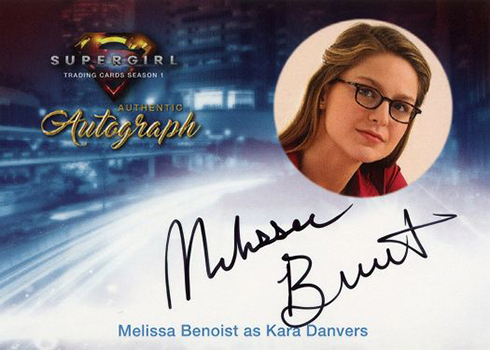 Benoist isn't the only "Supergirl" on the set's autograph checklist. Helen Slater played the caped hero in the largely forgotten 1984 theatrical film. Slater plays Eliza Danvers, Kara's adopted mom on the TV show.