McQueary card reveals eerie tie to Sandusky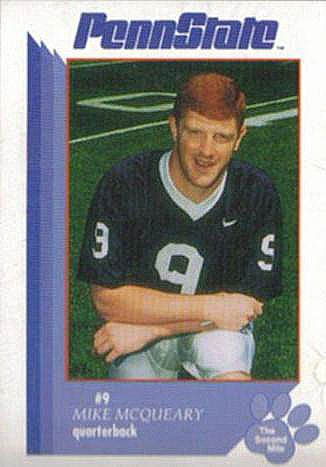 By Andrew Tolentino | Football Editor | Commentary
Beyond the shock and dismay brought on by today's key testimony in a preliminary hearing for the Jerry Sandusky trial, we managed to find a few cards of former Penn State player and assistant football coach Mike McQueary in the Beckett database.
The key witness has a total of three cards, but this one in particular sent some shivers.
While it's barely legible in this image, McQueary's card (1997 Penn State, card No. 15) offers an ominous coincidence. According to our database, this set and several others were apparently sponsored by The Second Mile — the youth charity that Sandusky founded in 1977.
Under normal circumstances, the hobby typically doesn't have a direct correlation with a topic like this unfolding tragedy. This discovery is no exception, but just bizarre enough to stand out.