Mars Attacks: Uprising Sample Packs Preview Martian Mayhem (and Wax Wrappers) on Kickstarter
Mars Attacks: Uprising won't launch its full Kickstarter campaign until February, but smaller sample wax packs (yes, with old-school wax wrappers) are here to tie collectors over until then. It took SideKick Lab, who are doing the set through a licensing partnership with Topps, just four minutes to fully fund the campaign.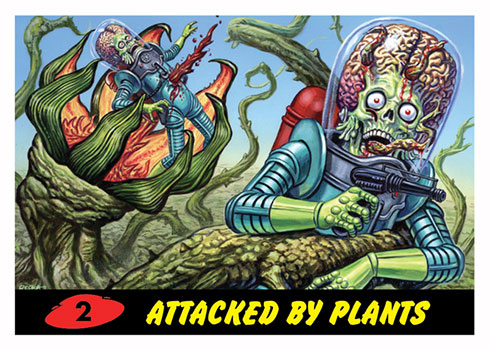 Packs cost $6 ($7 for international residents) and include five cards. Every pack has the same five cards. Art comes from Ed Repka, Jason Crosby, William Skaar and Carlos Valenzuela.
Sample packs bring a retro look and feel, using the original 1962 Mars Attacks design and printed on vintage-style stock.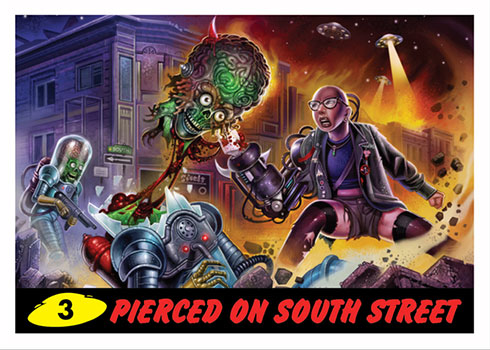 For those looking for a little something extra, there's an upgrade package that comes with a color sketch card and an exclusive Ed Repka autograph. These are $100 each and limited to 100 backers.
Three sampler pack sketch card master sets sold out quickly at $700. In addition to three packs and an autograph, these packages have sketch cards from all participating artists. At least a dozen are included.
The SideKick Lab Mars Attacks: Uprising Sample Packs campaign runs through Tuesday, November 19.