Marquese Chris to the Cold List – Beckett Pricing Insider
Marquese Chriss, once considered the Phoenix Suns power forward of the future, is a recent casualty of the dreaded "down arrow" syndrome. Price reductions across the board are in order for a player the Suns actually traded up to select with the #8 pick in the 2016 NBA draft.
Chriss' current cardboard situation is somewhat surprising given that his rookie campaign, though uneven, was good enough to earn him All-Rookie Second Team honors. Card collectors took interest as Chriss cards were among the most valuable in the various 2016-17 sets.
However, after an inconsistent and disappointing sophomore season, Chriss' hobby appeal has greatly diminished. His National Treasures RC is a good example of his current pricing freefall. Once a $150-$400 item, the card now books for half that.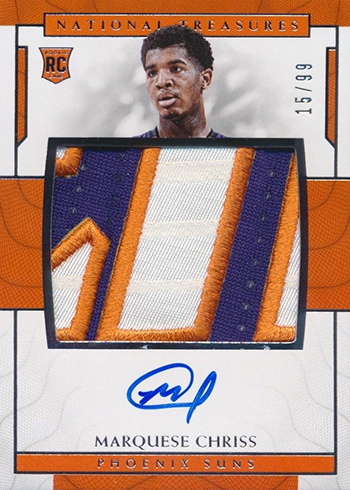 Or consider his 2016-17 Panini Prizm Silver Prizm parallel. A $20-$50 card a year ago, it now sits in the $6-$15 range.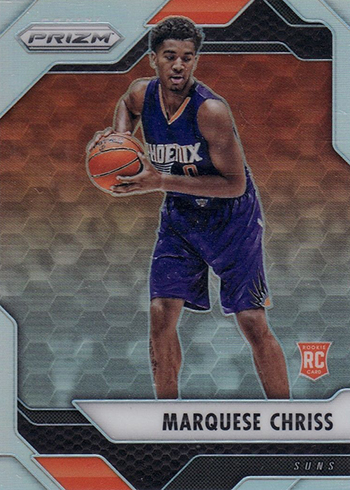 At this time, Chriss' future with both the Suns and the hobby are uncertain. He is only 21-years old with enough talent to turn his career around. But whether Chriss can excel in Phoenix remains to be seen.
The Suns are moving forward with a core of Devin Booker, Josh Jackson and three prized 2018 rookies in Deandre Ayton, Mikal Bridges and Elie Okobo. If he remains with the team, Chriss appears headed for a backup role and a situation where hobby relevance seems unlikely. Perhaps Chriss can find success with another team, but for now, his hobby forecast is definitely cold.