Marlon Humphrey Visited Beckett
Marlon Humphrey Visited Beckett yesterday. The Baltimore Ravens are on a bye this week and that provided Humphrey just enough time to head down to Texas for the Dallas Card Show. He's just getting into collecting but has started out with a bang. During his second break ever, he pulled a Justin Herbert National Treasures RPA out of 10. Needless to say, he has been hooked since. Marlon stopped by, along with the team from Alt, and was kind enough to sit down with BLP for a quick interview.
After sitting down with Marlon, one thing is clear, he is a grounded young man. The success he enjoyed during his collegiate career, and now professionally, has not gone to his head. He's humble, kind, and genuine. Exactly the kind of person you root for.
Marlon's Cards
A quick search of the secondary market and you will find some nice Humphrey cards available. In fact, most of what is out there we saw in the office yesterday. The Gold Prizm out of /10 was a particular favorite as Marlon mentioned more than once that he did not care for the image. I was also able to find a lot of his cards on the Beckett Marketplace as well.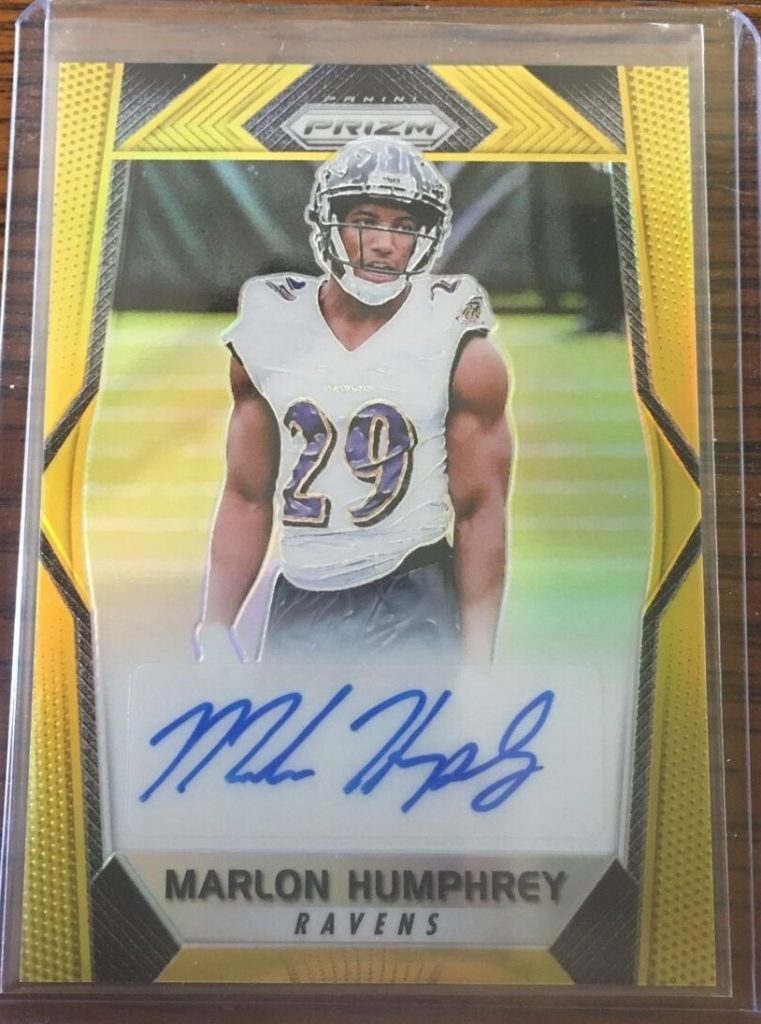 Final Thoughts
What I enjoyed most about Marlon was how childlike he was when it came to his cards. There will be a video released by Alt that demonstrates what I'm talking about. Without giving too much away, Marlon was presented with a collection of Marlon Humphrey cards, and, well, let's just say it was like Christmas. It was refreshing to see. At that moment there were no big money contracts. No stressors of fame or sucess. Rather, just a guy who was enjoying what was in front of him. Pure and simple.
This episode of BLP was brought by:
Dynasty Breaks. Head to www.dynastybreaks.com to where new customers receive $5 off their first break. BLP is also brought to you in part by Pastime Marketplace. Use code Beckett10 at www.pastimemarketplace.com for 10% off your order.