Mario, Maple Leafs and Canadiens legends among autograph guests at Fall 2017 Sportcard & Memorabilia Expo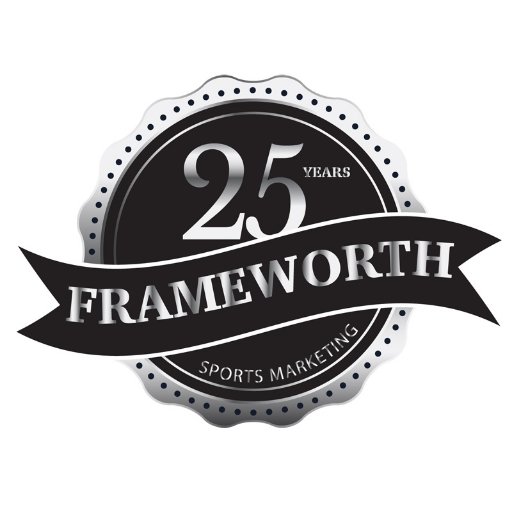 By Stephen Laroche | Beckett Hockey Editor
The Fall 2017 Sportcard & Memorabilia Expo is just a few short weeks away, but the lineup of signers heading to the Frameworth Autograph Pavilion are sure to get collectors even more excited heading into the big show. There are plenty of big names planned which have global and local appeal, including Hockey Hall of Famer Mario Lemieux
Held at the International Centre just outside of Toronto, the Expo will run from November 10 to 12 and details have surfaced recently which reveal most of the expected athletes in attendance. In addition to three of the most popular captains of the Toronto Maple Leafs, look for several Montreal Canadiens that have hoisted the Stanley Cup on multiple occasions, along with a few soccer and NBA players.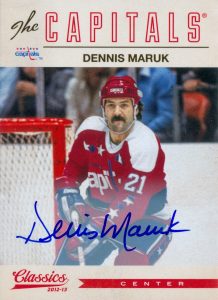 Kicking off the action at the Frameworth Autograph Pavilion at 5:00 on the Friday of the show is former 60-goal man Dennis Maruk (price TBD). A gifted scorer that starred for the California Golden Seals, Cleveland Barons, Washington Capitals, and Minnesota North Stars, he is fondly remembered for one of the greatest mustaches in hockey history. It is expected that he is also there to promote his new autobiography, which was written along with Hockey Card Stories author Ken Reid.
Following Maruk at 6:00 are two current members of the Toronto Raptors, K.J. McDaniels and Fred VanVleet. Autographs are $25 each (all prices listed here in Canadian funds) for regular items and premium items are $30.
The autograph lines are going to get crazy on Saturday when several former members of the Montreal Canadiens arrive at 1:30. There are several members of the remarkable group that won five straight Stanley Cups between 1955-56 and 1959-60 in Phil Goyette, Andre Pronovost, Jean-Guy Talbot, Al Langlois, and Ralph Backstrom. They will be joined by former Calder Trophy winner Bobby Rousseau along with 1970s championship team members Pierre Bouchard and Rejean Houle.
Individual autograph tickets for these Canadiens players start at $20 for a signature on any items, but there is a package deal where you get all of them for $135.
Before the Canadiens legends hit the Frameworth Autograph Pavilion, though, attendees have a chance to get signatures from the only players in Toronto Maple Leafs history to score at least 50 goals in a season. Rick Vaive, Gary Leeman, and upcoming Hall of Fame inductee Dave Andreychuk will start their signing at 10:30 (autographs are $25 and up for each player). Frameworth will also be producing a limited 50 Goal Club print featuring all three players that will debut at the Expo.
The trio will be followed by former IBF Junior Featherweight champion Steve  "The Canadian Kid" Molitor, who is signing all items for just $10 each (no mail-ins available) at 11:00.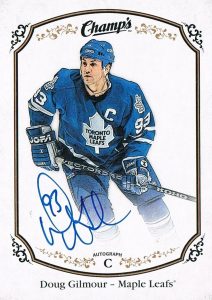 There will potentially be even bigger lines for three former Maple Leafs captains that come in at 3:00. Signing at that time are Hall of Famers Darryl Sittler and Doug Gilmour along with the eternally popular Wendel Clark. Prices for their signatures start at $50 each.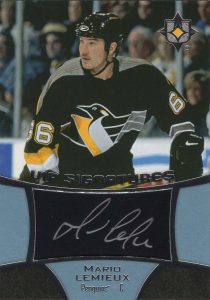 Lemieux, who is a rare guest to see at card shows, is going to be at Frameworth Autograph Pavilion on Sunday. His autographs are $250, with prices rising to $320 for medium items, and $500 for premium pieces. Inscriptions (maximum of 10 characters) are offered at $125 each, but it is best to check with Frameworth for pricing on multi-signed pieces and limited editions before purchasing your autograph ticket.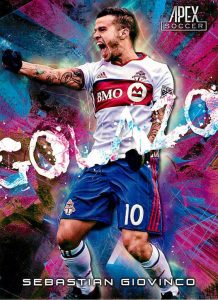 Closing out the signers is a trio from Toronto FC in Sebastian Giovinco ($80 and up), Jozy Altidore ($50 and up), and Toasaint Ricketts ($25 and up). There are no inscriptions available from Giovinco. This marks the first time where the Expo has had soccer players signing.
Also added to the Sunday lineup are Hall of Fame defender Raymond Bourque at 11:00 ($66 and up) and current Toronto Maple Leafs blueline Morgan Rielly ($50 and up), who is the final signer at 3:00.
Frameworth should be announcing details in the near future regarding its Gala charity event. Held at their offices, it is an opportunity to rub elbows with some big names. The company will also be bringing along its popular Wheel of Fortune and the Mystery Box promotions which will potentially yield some big ticket items.
If a collector is unable to make it to the Expo, but wants a signature from a particular athlete, Frameworth does offer a send-in program. For further information about the policies and procedures at the Frameworth Autograph Pavilion and Fast Passes for the autograph lines, click here.