Manufacturers looking for ways to handle growing group breakers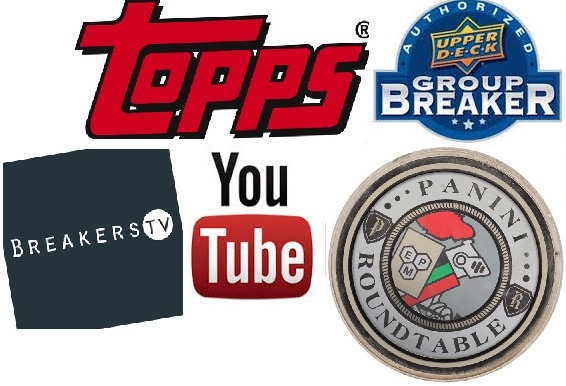 By Susan Lulgjuraj | Beckett Sports Card Monthly Editor
Want a chance at a hit from a high-end product? Collectors have turned to online group breaks as a way to satisfy that craving.
It may be tough for some collectors to spend $500 on a box of cards, but a $50 slot in a group break is a more affordable gamble. Group break collectors can walk away with big-money cards or get "skunked," the term collectors use when they wind up with nothing from a break.
Despite opposition from some hobby shops and manufacturers, group breaks are gaining appeal. The explosion of group breaks started a couple of years ago. It has become part of the National Sports Collectors Convention and The Industry Summit, with breaks happening live on camera.
Group breaks occur every night at various price points as the cards are shown off on camera.
While group breaks have become another collecting option, they have also become a place of concern for longtime hobby shop owners. Group breaks are often streamed online, showing breakers opening cases on YouTube or BreakersTV. This means a collector with a PayPal account doesn't have to leave the house and can watch their breaks online. A few days later, their cards are in the mailbox.
The topic of group breaks was addressed at The Industry Summit in Las Vegas in March with representatives from Panini America, Topps and Upper Deck discussing the craze with a room full of hobby shop owners.
"Obviously, group breaks in general are a positive in terms of being able to expose people to products they wouldn't normally see," said Topps' Vice President of Sales, David Reel. "It's something that is going to continue to grow."
Reel estimated group breaks make up about 8 to 10 percent of sales, with that number rising to about 15 percent by 2015. However, other industry insiders speculated the number is much higher on high-end releases.
Upper Deck and Panini America have created group break programs. Upper Deck only sells to hobby shops that do group breaks and Panini had taken applications from more than 100 breakers.
The rise of group breaks has created a new set of problems for manufacturers. The companies want to make sure they are paired with breakers that are going to represent them well.
"The individual case breakers, we make sure you are vested in the industry, putting money back in," said Panini's Tim Franz, Director of Sales. "I can sit at home in my garage and open cards and make a living. It's what I do with that at that point. Support for us is a factor. We do our diligence, partner with the right case breakers and, believe me, these guys are sharp. I have met several of them, we have watched over 100 different YouTube videos. Again, we are very cognizant of what is going on."
Manufacturers have considered different measures to deal with group breakers, including changing allocations or prices for group breakers.
Group breakers are seen as competition to physical card shops — especially shops that are not part of the case-breaking craze that rely on selling cards through the shop, and maybe online portals such as eBay and Check Out My Cards.
Many of the top online breakers have proved to be adept at online marketing and tapping into the collecting base looking for only hits.
"I think from Topps' perspective, we looked at certain configurations that lend itself more to case breaking, but our primary distribution goes back to brick and mortar stores," Reel said. "There are aspects of products that could relate to them."
Upper Deck has made its program for breakers simple. It will not include case breakers in its program unless they own a brick and mortar store.
"It's tough for us because there are some great group breakers that good job and they can't be a part of our program," said Upper Deck's Mike Phillips, Vice President of Sales "I talked to many of those guys. Ideally, I would like to have them be part of the program — and we have opened up our services from a marketing and a financial side to incentivize these great breakers to open a shop and be a part of our program."
One of the biggest issues card companies see regarding case breakers is the lifespan of these outlets. Companies pop up in online forums and Breakers TV, only to vanish a month or two later. When Panini announced its program for group breaks, it received 130 applications. Within six months, 12 of those companies were already out of business – nearly 10 percent.
In any business, there are good and bad companies. The key is figuring out which case break companies the card manufacturers want to associate with.
"I think the case breaking community, we can address it, it's very viable, it's a category that has to be healthy. It's got to be long term." Franz said. "We want a program that embraces case breaking. The guys we had at our booth at the National, we researched them. We know who they are. The guys who are here (The Industry Summit), I know these guys … I watched a lot of YouTube videos, BreakersTV guys that just make me want to vomit."
As card companies consider how to deal with case breakers, the collecting facet continues to grow and evolve, the chance for big-money cards without buying a full box or case.
"We don't have anything in terms of giving (breakers) special pricing," Reel said. "We allow them to be competitive, but we have our distribution network and manage that. They know our objective is to sell to brick and mortar primarily."
[youtube]https://www.youtube.com/watch?v=3-atIjV20aQ[/youtube]
[youtube]https://www.youtube.com/watch?v=4-icQ6qJTpc[/youtube]
Loading ...
Susan Lulgjuraj is an editor at Beckett Media. You can email her here with questions, comments or ideas. Follow her on Twitter here. Follow Beckett Media on Facebook and Twitter.