Manning, Griffin make debuts for respective teams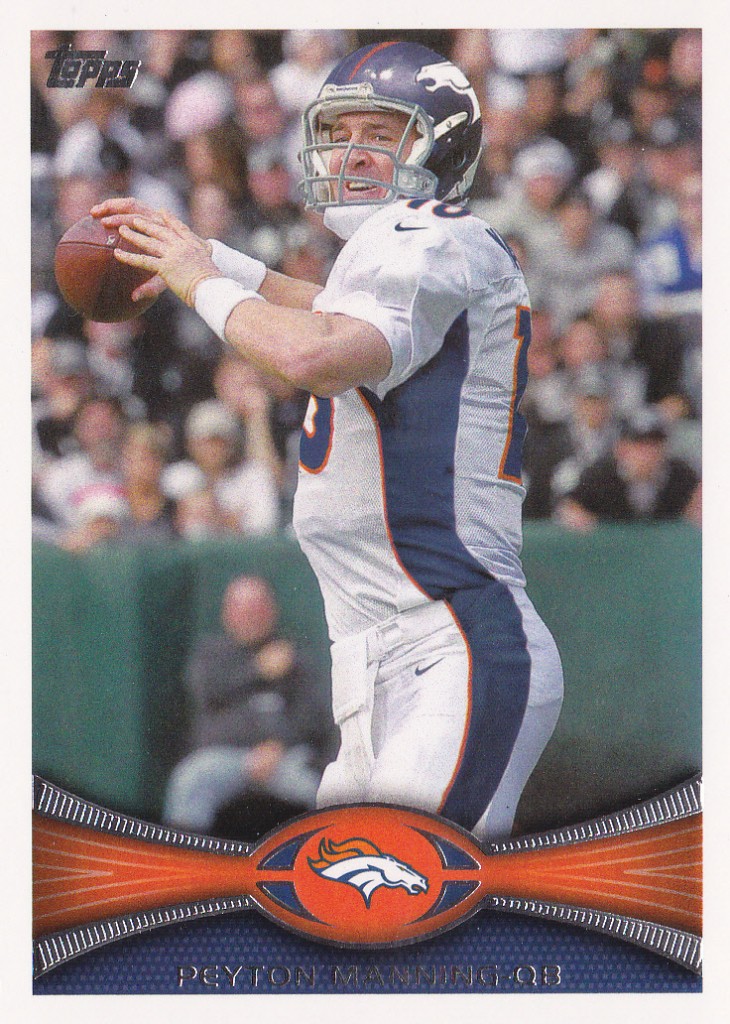 By Susan Lulgjuraj | Beckett Football Editor
Thursday night was an interesting one for football fans. Two quarterbacks made their respective debuts.
Peyton Manning came out for the Denver Broncos and Robert Griffin III had a brief, but spirited showing for the Washington Redskins.
Thursday night's preseason game was the first time Manning has played while not wearing an Indianapolis Colts uniform. He played for the Colts since 1998, but missed all of last season recovering from neck surgery.
Manning played just one drive – completing 7-of-14 passes – and threw an interception in a 31-3 win over the Chicago Bears.
Watching Manning in a Denver uniform may have been a little weird, but NFL fans and collectors will have to get used to seeing Manning in orange, white and blue.
There are few cards right now that depict Manning in a Broncos uniform. Currently, the 2012 list reads Bowman, Panini National Convention, Prestige (which were given away the National Sports Collectors Convention in wrapper redemptions), Score, Topps and Topps Inception.
Manning is holding up a Denver jersey from his press conference on 2012 Elite cards and on one of the Panini Father's Day promotion cards, Manning is wearing a Broncos t-shirt.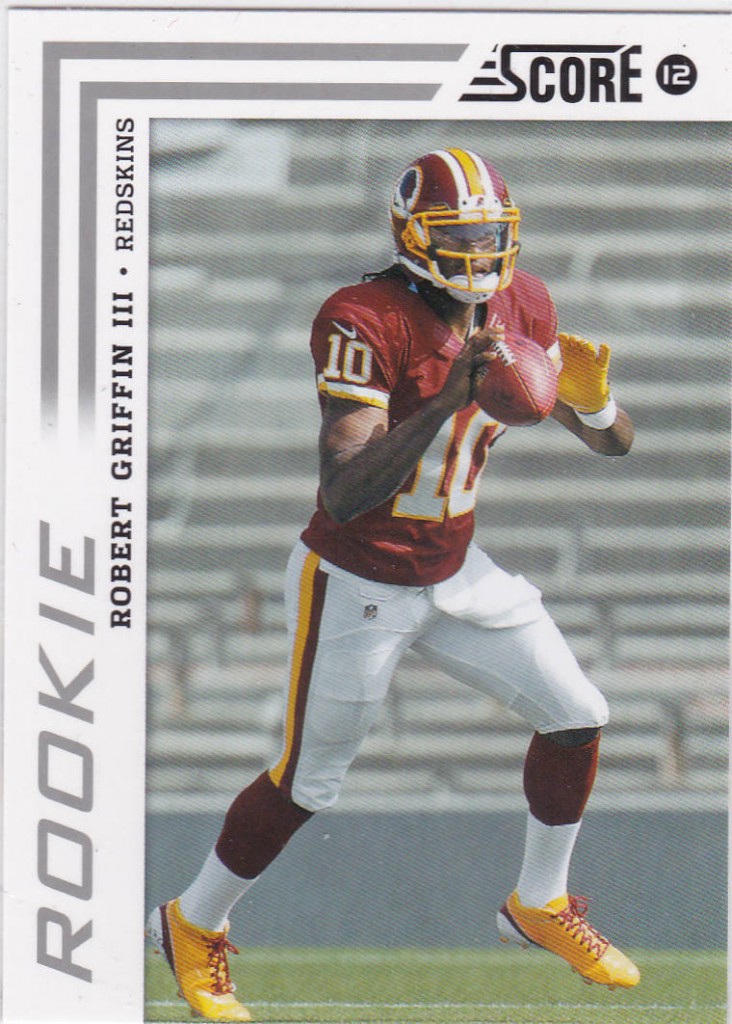 Griffin also had a short outing, but he finished his series with a touchdown after completing 4-of-6 passes for 70 yards in a 7-6 win over the Buffalo Bills.
Griffin has been one of the hottest rookies on cards this offseason. He was drafted second behind Andrew Luck, and many optimistically wonder if the Redskins will finally have a franchise quarterback.
He has just five Rookie Cards so far (Bowman, Elite, Prestige, Score, Topps), but that hasn't stopped collectors from getting their hands on everything they can of him. His best-priced Rookie Card is Prestige, which is numbered to 699 and has a high book value price of $40 (Need an OPG or checklist for Griffin? Click here).
But the autographs have been the real money cards for RG3. His 2012 Topps Tallboys autograph recently sold for $999 on eBay. Also, a 2012 Topps Inception 1/1 sold for $1,241 in an eBay auction.
Susan Lulgjuraj is the editor of Beckett Football magazine. You can email Susan here with ideas, comments and questions. Follow her on Twitter here.