Even before the first episode aired, The Mandalorian had trading cards. And you can bet that plenty more are on the way, ready to deliver fresh card content for a franchise that's working on its fifth decade. But there aren't any autographs yet.
That said, collectors can still find autograph cards for many of The Mandalorian's stars (as well as a couple of notable behind-the-scenes creators) right now. They just don't have the Star Wars branding attached to them.
One name you won't find, at least not yet, is the Disney+ show's lead star, Pedro Pascal. He has some Game of Thrones cards courtesy of Rittenhouse but he's one of the few people to sign for the franchise.
Another notable name is Carl Weathers. Perhaps best known as Apollo Creed in the Rocky franchise, Weathers has several Rocky-themed cards. He's also got a handful of obscure football cards from his time with the CFL's B.C. Lions. Outside of a cut signature, he doesn't have any autograph cards yet.
In the months ahead, you can expect The Mandalorian trading cards to get the full autograph treatment. Topps has already announced that Werner Herzog is signing photos through Star Wars Authentics. But until those cards do inevitably show up, here's what you can look for.
Star Wars: The Mandalorian Autographs
Here's a look at those names and the sets you can find autographs in (based on the show's IMDB listing). All are listed alphabetically.
If you're looking for an autograph card from a particular signer, click on the links to see what's available on eBay.
Mark Boone Junior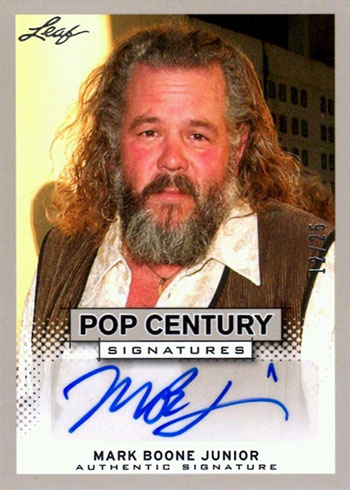 Gina Carano
Buy on eBay.
2008 Donruss Americana II
2010 Leaf MMA
2012 Leaf Legends of Sport
2012 Leaf Pop Century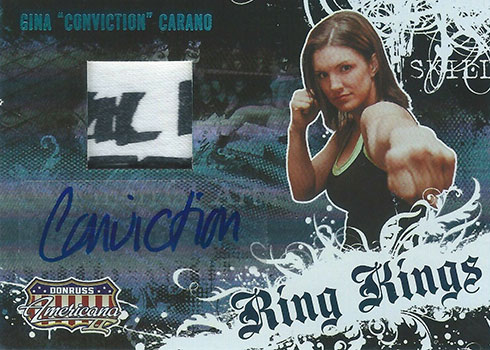 Giancarlo Esposito
2014 Cryptozoic Breaking Bad
2014 Cryptozoic Once Upon a Time Season 1
2016 Leaf Pop Century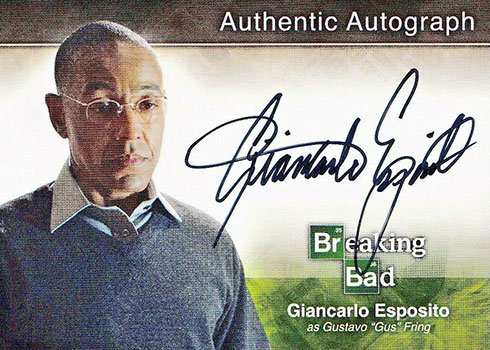 Jon Favreau
2008 Rittenhouse Iron Man
2010 Upper Deck Iron Man 2
2013 Upper Deck Iron Man 3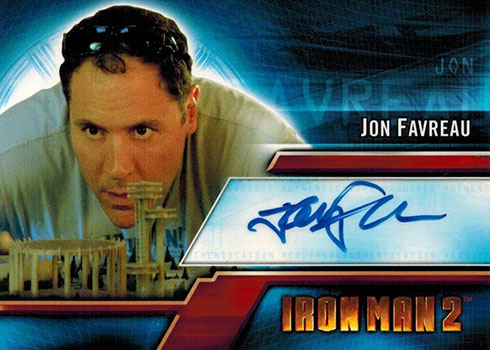 Dave Filoni
2008 Topps Star Wars Clone Wars (Sketch Cards)
2009 Topps Star Wars Cone Wars Widevision (Sketch Cards)
2018 Topps Star Wars Galaxy (Archives Signature Series Buybacks)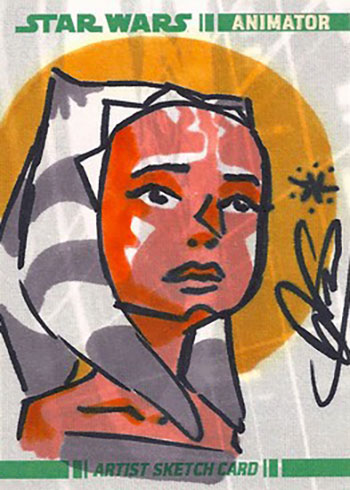 Natalia Tena
2007 Artbox Harry Potter and the Order of the Phoenix Update
2009 Artbox Harry Potter and the Half-Blood Prince
2010 Artbox Harry Potter Heroes and Villains
2010 Harry Potter and the Deathly Hallows Part One
2013 Rittenhouse Game of Thrones Season 2
2014 Rittenhouse Game of Thrones Season 3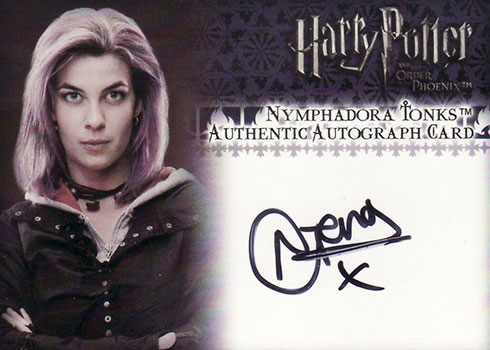 Taika Waititi
2018 Upper Deck Thor Ragnarok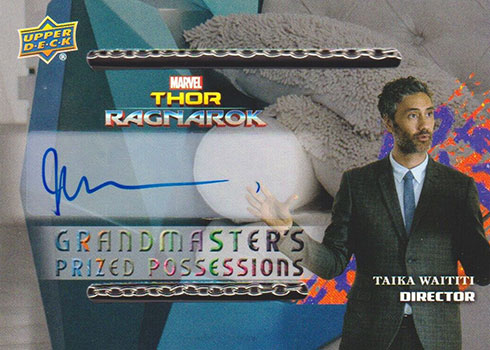 Ming-Na Wen
2011 Rittenhouse Stargate Universe Season 2
2015 Rittenhouse Agents of SHIELD Season 1
2015 Rittenhouse Agents of SHIELD Season 2