Making the Grade: DeMarcus Cousins – Beckett Pricing Insider
A BGS 9.5 Panini National Treasures DeMarcus Cousins RC recently sold for $1,500.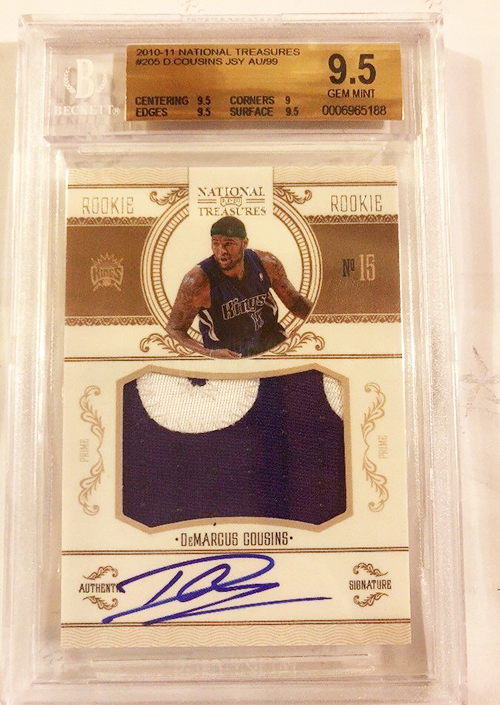 It's an interesting sale in that the purchase price was greater than that of each of the last two sales for John Wall National Treasures Rookie Cards of the same grade.
Traditionally, Cousins' card values have trailed the prices of fellow 2010-11 rookies John Wall and Paul George. However, the gap seems to be closing now that Cousins has signed to play with Golden State.
Could Cousins become the king of the 2010-11 rookie class? If the National Treasures sale is any indication, he might. And the jump isn't limited to just the one sale.
His card prices are on the move on a broader scale, leading to adjustments for several of his Rookie cards, including Absolute Memorabilia, Totally Certified, Classics and National Treasures.
Collectors will have to wait and see how Cousins impacts Golden State on the court, as his Warriors debut date is uncertain. For now, though, just the signing itself has given his card values a boost.