Writers once got their due on baseball cards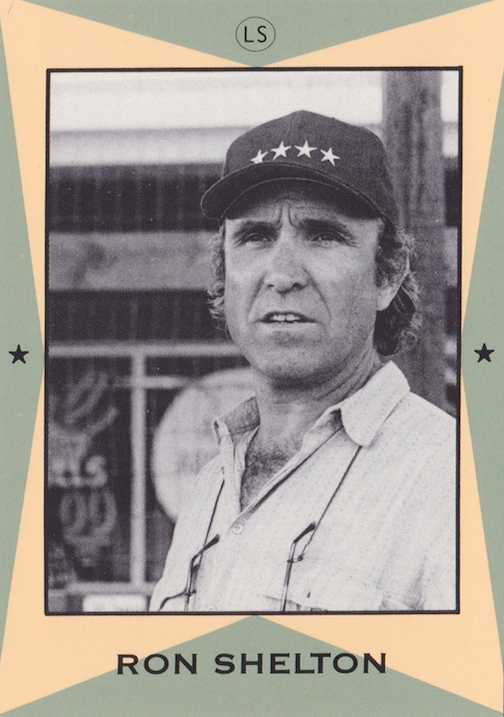 By Chris Olds | Beckett Baseball Editor | Commentary
One recent cardboard purchase of mine was done sight unseen without a card shop, eBay or a shred of league licensing involved.
It began with a random thought — "Does this person have a card?" — and after a search on Beckett.com an answer was in-hand but a set nowhere to be found. Fast forward a couple years later and curiosity grabbed at me once again prompting me to send an email asking someone what they knew, if they had, if available to buy, etc. You know, the typical transaction minutia.
What arrived in my hands last week turned out to be a surprisingly interesting card collection — the 1990 Little Sun Writers set, a small release of 24 glossy cards featuring guys you've likely not heard of unless you're of a certain age or do a lot of reading and writing.
They're cards of notable baseball writers — Major League Writers per the set's full name.
—
I'll confess I didn't seek out the set for its purest literary ties, but rather the only car in the Beckett database of a former minor league baseball player who made it up to the Triple-A level for the Baltimore Orioles before calling it quits. After that, he turned that knowledge of the game, that experience, into something that many a baseball fan likely does know — the tale of "Crash" Davis, Annie Savoy and "Nuke" LaLoosh, Bull Durham.
Yep, the Little Sun Writers set is home to the only cataloged baseball card of Ron Shelton.
For the film fans, that's not the only card that might stand out on the checklist. It's also got a card of W.P. Kinsella, whose book Shoeless Joe became Field of Dreams. It's also home to a Mark Harris card, the creator of Bang The Drum Slowly, a 1973 film starring Robert DeNiro.
But beyond the film ties, the ties to the game are undeniable both in who is on the cards and the other facts presented on them. It's a collection of historians, authors, sports writers and more. Card No. 2 of Henry Chadwick, an 1800s journalist who invented the box score and is "The Father of Baseball," for example, also offers this trivia — the first baseball player autobiography was written by Cap Anson in 1900.
There's actually even one baseball player included in this set, former New York Yankees pitcher Jim Bouton, who wrote Ball Four in 1970. It was a bestseller that pulled back the curtain on the game with its "myth-breaking" and is still considered one of the most-important baseball books ever written.
Another card is for Robert Creamer, a veteran of Sports Illustrated from its beginning in 1954 until his retirement in 1985, while Baseball Ink founder and Total Baseball publisher John Thorn has a card as does Bronx Zoo author Peter Golenbock.  A pair of sportswriting legends, of course, are also included — Red Smith and Grantland Rice.
The final card in the set depicts Mike Shannon, the editor of Spitball, the leading literary baseball magazine, who wrote the card backs for 22 of the cards. His card was written by Terry Cannon of the Baseball Reliquary, a nonprofit group that's supported by the Los Angeles County Arts Commission for its dedication to exploring creations relating to baseball and its history.
A handful of writers and media personalities have appeared on sports cards in major releases during the 20-plus years since the release of this one, but few have offered as in-depth profiles of writers, their achievements and their contributions to the game. It would be interesting to see who might make the cut for an updated version of this set as — Jose Canseco for Juiced? — and there's no doubt that the media landscape has changed dramatically since the time of this set's release, but, for now, this is the only card set to take on the subject.
Because of that, this little set that cost less than a few packs of the new stuff has a place in my collection.
Chris Olds is the editor of Beckett Baseball magazine. Have a comment, question or idea? Send an email to him at colds@beckett.com. Follow him on Twitter by clicking here.