Major dealers already readying for Black Friday
When you click on links to various merchants on this site, like eBay, and make a purchase, this can result in this site earning a commission.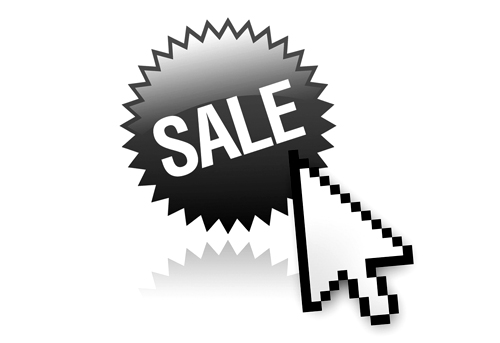 By Chris Olds | Beckett Sports Card Monthly Editor
It's one part competition, one part promotion, one part entertainment.
It's Black Friday.
The biggest shopping day of the year in the hobby — and the rest of the retail world, too — is roughly two weeks away and several online dealers are already working to prepare for the event that aims to entice collectors with promos and prices that aim to draw their dollars and, ideally, in turn bolster their collections.
One of those dealers is Blowout Cards' Thomas Fish, who has perhaps made the day a bit of an art form on his Virginia-based company's various platforms the last few years.
"Black Friday and the promotions that surround this event afford us the opportunity to give back to our customers," Fish said. "It's a day where we know there will be tremendous number of eyeballs on our website and our forum. Customers want to see some crazy prices, they want to be entertained and they want to feel rewarded for spending that valuable time on our website.
"We plan to deliver on all fronts."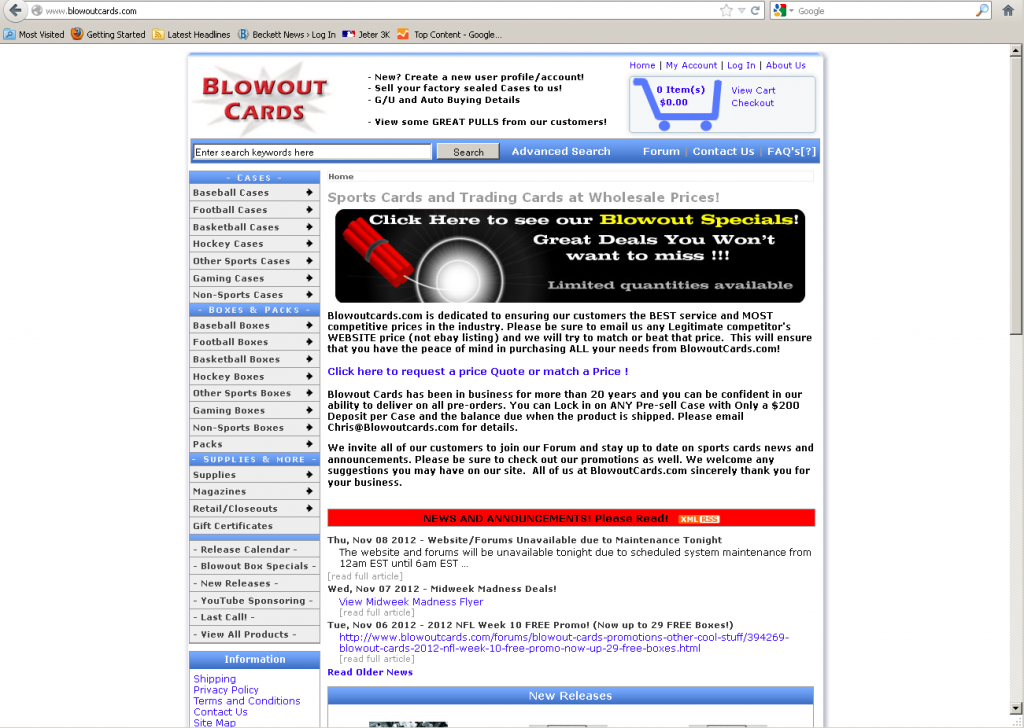 Fish's fronts include its website, a storefront in Chantilly, Va., deals found via the company's "BlowoutTV" channel via BlogTV as well as networking via Twitter and Facebook.
"This will be the first Black Friday for Blowoutcards-The Fantastic Store," he said of his retail store. "We've already had numerous collectors asking about details. [It] will be hosting its own Black Friday event with in-store specials and BlowoutTV deals."
While that's new, the biggest push compared to past years just might come via social media.
"With almost 7,000 Twitter followers and friends on Facebook, we will be utilizing both venues," Fish said. "[Our] Forums also offer a tremendous venue to relay deals directly to our customers. Collectors can also utilize the forums to discuss specials/deals, monitor sellouts and throw opinions off each other.  In the past, we've used social media and the forums in many creative ways and expect the unexpected this year."
Fish said besides all the logistics and tech work that goes into such a day and such an operation, one big task is to simply try and top what his company has done in previous years.
"[It's] a challenge each year to exceed our customers' expectations," he said. "The bar is set pretty high, but we feel like we have some amazing and entertaining ideas forthcoming this year. Our quote each year is 'Blowout Cards, be there – 6 a.m. Eastern.'"
—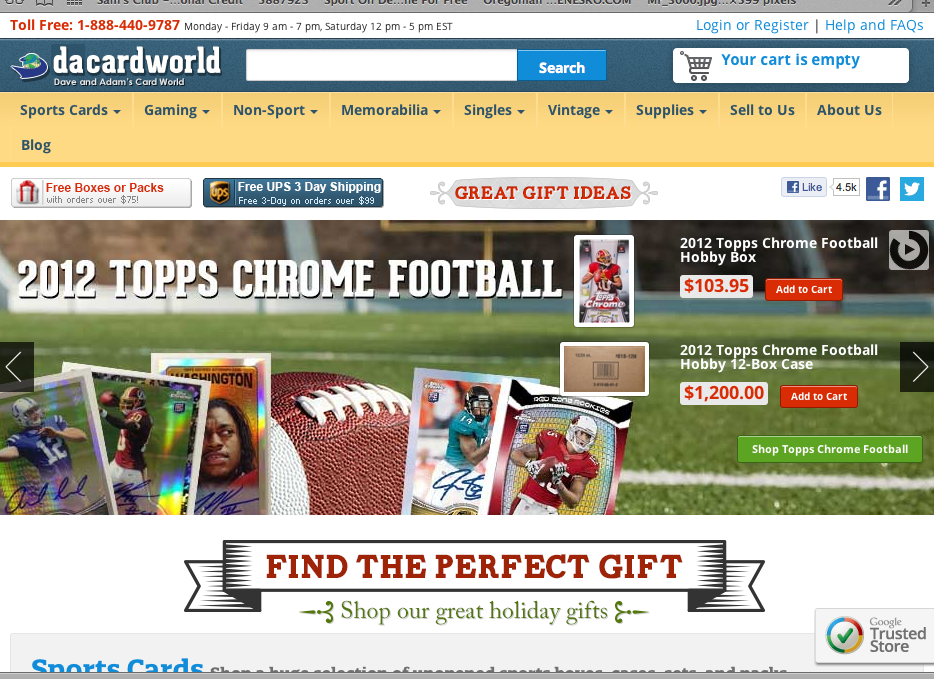 Adam Martin of Dave & Adam's Card World  in Tonawanda, N.Y., said his team has been planning packages for options at multiple price ranges, and, as something different for the sports crowd, recently made a large apparel closeout purchase with sports-related gear for collectors to wear — or maybe get signed.
But that's not the core of their strategy — that's just what's new.
"With Black Friday, we aim for the wow factor," Martin said. "With online companies, everybody has core customers who are fanatically loyal … but Black Friday is when everybody looks at what everybody else is doing."
As part of its preparations for the event, DACW recently revamped and redesigned its website – 25-times faster, according to Martin – and the company also added its 70th employee.
"Half of them will probably be pulling orders at some point," he said.
Interestingly, Martin said there's actually a lull in Black Friday week as people wait out the specials. To help offset that to a degree, the company is launching a teaser sale for some high-end Black Friday preview items starting this Friday (Nov. 9) with some of the products including high-end heaters Fleer Retro and Exquisite Collection along with the prospecting favorite, Bowman Chrome. The company also rolled down its free-shipping minimum and is offering three upgrades so all deliveries arrive within three days in the contiguous United States.
"Our holiday sales begin right about now because of how it's been in the past," he said. "That weekend is without a doubt our best four-day stretch of the year, though. Insane weekend. Black Friday is going to be gigantic. It's just madness. It's all hands on deck."
—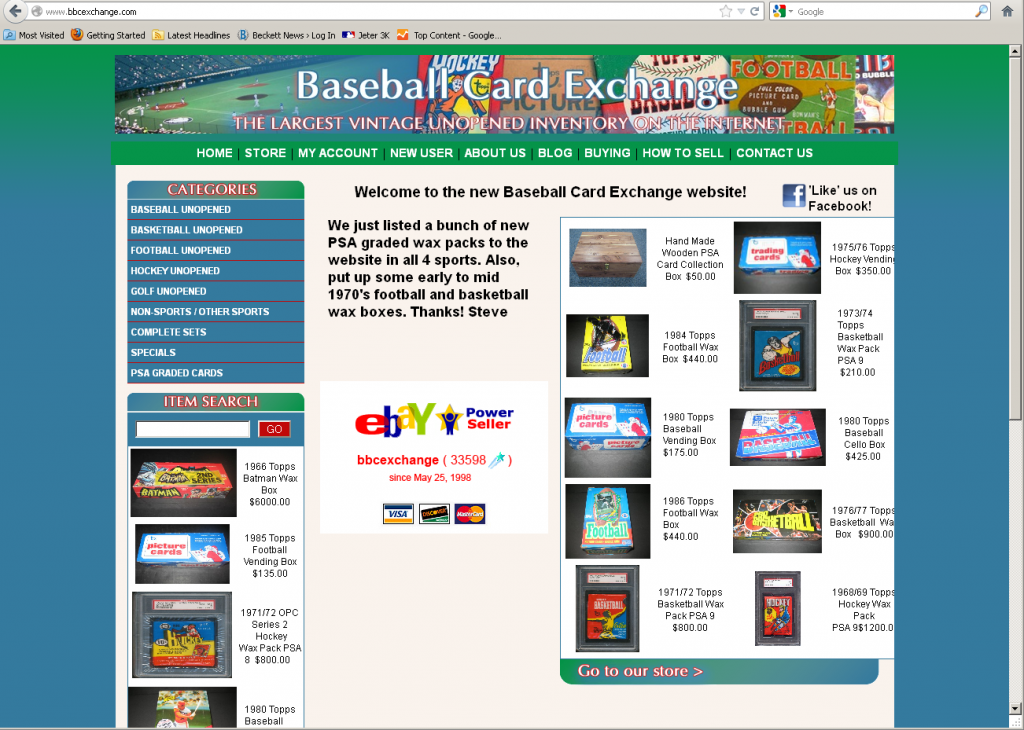 With a more specialized vintage and retro stock, Reed Kasaoka of Baseball Card Exchange in Lynwood, Ill., said the company has a slightly different strategy and he also put Black Friday into more of a cardboard-specific perspective.
"The Black Friday weekend, Wednesday through Sunday, is second only to the week of The National," he said. "However, while The National is mainly higher-end items, during the Black Friday weekend we sell just about everything."
And with those big, old boxes and cases full of older cards there's a lot more to mail compared to the new stuff, which has far fewer cards inside. It can make a big difference in one area — shipping fees.
"In previous years, it's been all about the small-price discount — and it's really the only time of the year we offer free shipping," Kasaoka said. "While we never know what we'll have in stock for that weekend, the free shipping brings all sorts of customers to our website."
Anybody who's ever ordered a vending case of, say, 1987 Topps knows all about that part of the ballgame. [They're roughly 57 pounds if I remember right — Editor.]
Kasaoka said BBCE will use Facebook and word-of-mouth of collectors and forums for some of its Black Friday specials.
"We have yet to finalize our promotions, but we plan to incorporate new ideas this year," he said. "Also, we are doing a 12 Days of Christmas promotion from Dec. 5-16, where we have specials each day."
—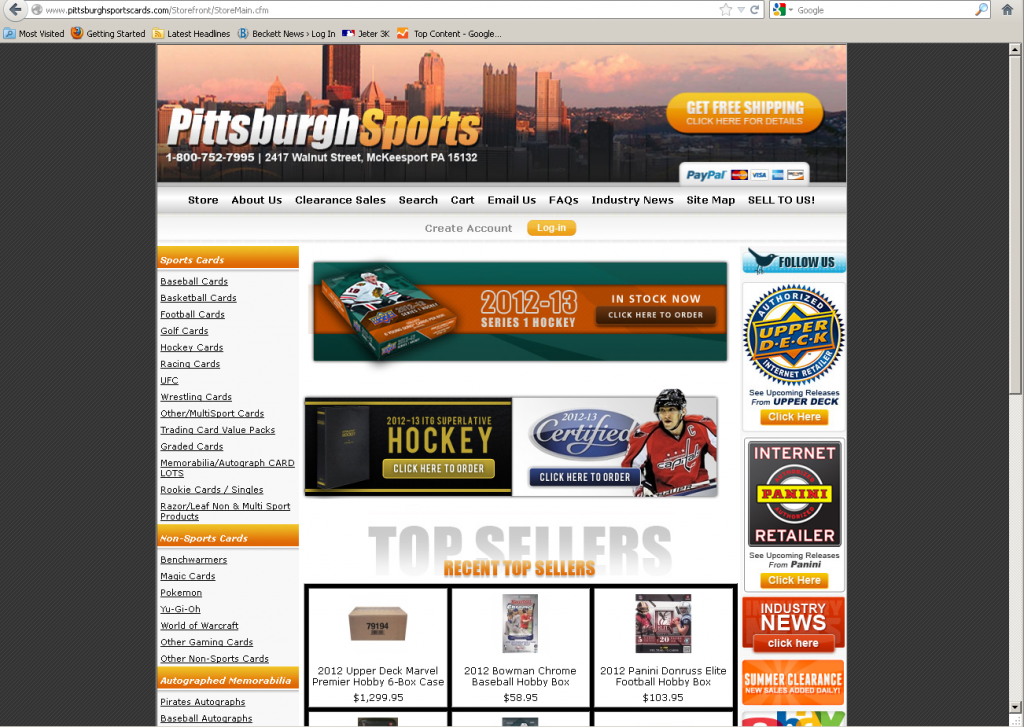 Sean Bennett of Pittsburgh Sports in McKeesport, Pa., said he believes the key to Black Friday is the mix of selection, promotion and prices.
"I think it's a combo of all three," he said. "Running a Black Friday promotion with a large selection of crazy attention-grabbing prices always gets the consumers' attention.
"Online, it's definitely in the top five [days for us], and each year the numbers have gotten bigger."
Meanwhile, like others mentioned here, Bennett also has a retail store to work.
"Our storefront promotions are similar to the online promotions with timed sales (6 a.m. to 10 a.m.)," he said,  "or limited-quantity — first 100 customers through the door — promotions."
Like others, Bennett said the company will utilize social media as well as other advertising platforms such as Beckett magazines to get word out about specials. However, he also added one more nugget — just for readers right here on Beckett.com/news.
"Can't let out any early secrets," he said, "but anyone that emails us orders@pittsburghsportscards.com after reading this will be emailed a gift code for a free gift with any order placed on Black Friday. Limit one per customer."
—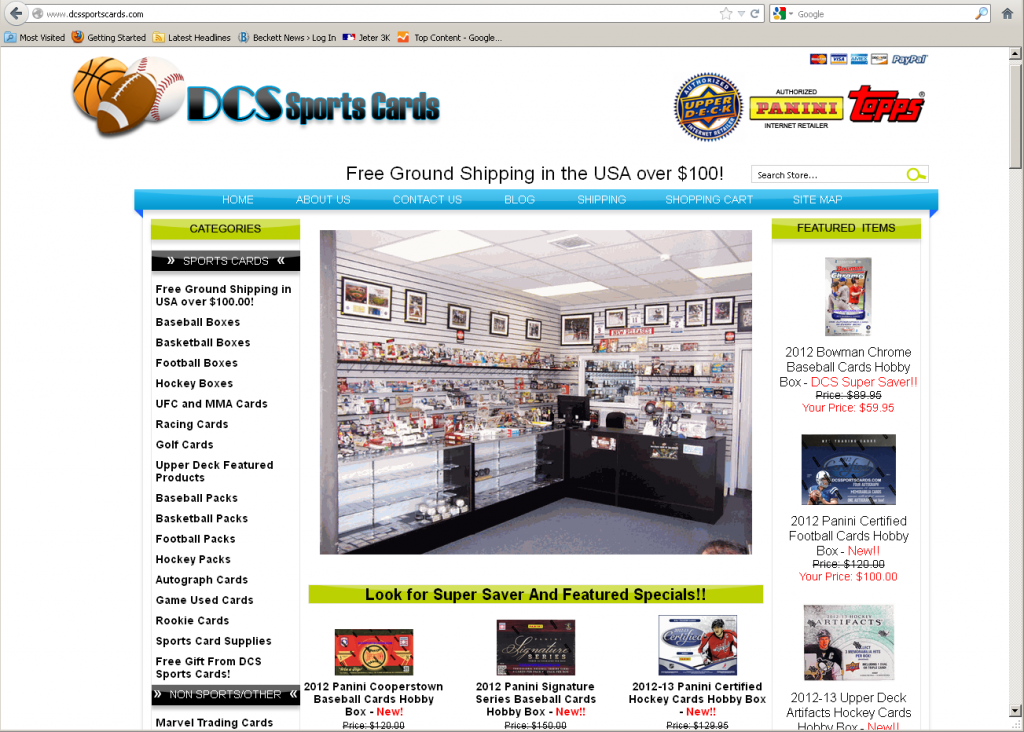 Dominic Santillo of DCS Sportscards in Wantaugh, N.Y., also works both sides of the Black Friday aisle — retail and online.
"Black Friday is one of if not the busiest day of the year for us," Santillo said. "And it kicks off the strongest three to four weeks of business for us online and in our retail store."
His secret to success?
"Promotion and the great prices and extra discounts we offer."
Like others, he said DCS will be using social media as part of its push along with traditional means.
"We'll send out an email to our store mailing list to let them know about the great promotions we offer at the store and online," he said. "We will let our Twitter and Facebook followers know to  be on our site come 12:01 a.m. on Black Friday to take advantage of our promotions and discounts."
—
Just like the Internet has transformed collecting via auctions and specialized sites, Martin said it has even transformed his company's approach for Black Friday online during the last decade or so. While DACW's online push will be more card-focused, he said the company's retail stores will have promotions that could rival the big-box Walmarts and Targets of the world with cards as well as apparel deals to be had when they open at 3 a.m. in and around the Buffalo, N.Y., area.
So, how does it compare to the past?
"It's so much more sophisticated now," Martin said. "We'll have 50,000 wax boxes up for sale during the weekend. I would challenge anyone to top that."
Chris Olds is the editor of Beckett Sports Card Monthly magazine. Have a comment, question or idea? Send an email to him at colds@beckett.com. Follow him on Twitter by clicking here.