Magic The Gathering Pro-Tour Battle for Zendikar Results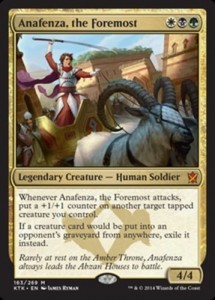 By Ian McDaries | Guest Commentary
This past weekend Magic The Gathering players witnessed another historical event take place; the kick off of the Battle for Zendikar Pro-Tour. The tournament is filled with some of the most skilled players throughout the world, and at the end of the tournament, Kazuyuki Takimura was crowned the winner. Takimura won the final match in the 5th game against Ryoichi Tamada, in what was the first all-Japanese players final, since 2006.
Takimura was piloting an Abzan deck, featuring Siege Rhino, Anafenza the Foremost, and the new Gideon Ally of Zendikar. For his full deck list you can find it below: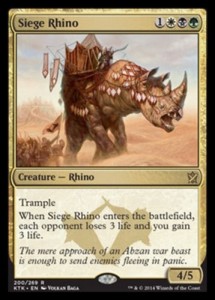 Planeswalker (4)
4 Gideon, Ally of Zendikar
Creature (21)
4 Anafenza, the Foremost
4 Den Protector
3 Hangarback Walker
4 Siege Rhino
4 Warden of the First Tree
2 Wingmate Roc
Instant (9)
4 Abzan Charm
4 Dromoka's Command
1 Murderous Cut
Land (26)
2 Canopy Vista
4 Flooded Strand
2 Forest
2 Llanowar Wastes
2 Plains
4 Shambling Vent
1 Smoldering Marsh
1 Sunken Hollow
4 Windswept Heath
4 Wooded Foothills
For a full breakdown on the prices for Takimura's deck be sure to check out our online price guide.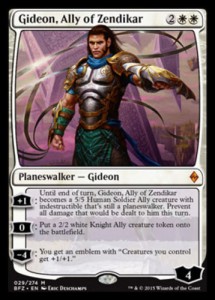 This was Takimura's first ever Top 8 at the Pro-Tour and he managed to go for the gold. Congratulations to you and we hope to see you in the next Pro-Tour!