Loupe Secures $12 Million in Series A Funding
Loupe, the streaming sports card app, has closed a round of Series A funding valued at $12 million. Forerunner Ventures headed the investment, although others were also involved including Nat Turner, Mint 10 and DJ Skee.
This comes just a few months after receiving $3 million in seed funding, an investment led by Upfront Ventures.
"The hobby's reception to Loupe has continued to amaze me every single month. Our goal from the outset was for Loupe to be on every collector's phone. Every day, we're inching closer to that," said Eric Doty, Loupe founder and CEO.
"The pandemic really pushed us as a society to embrace the internet in new ways to better forge genuine connections, and Loupe is the future of commerce at play," said Kirsten Green, Forerunner Ventures founder and managing partner.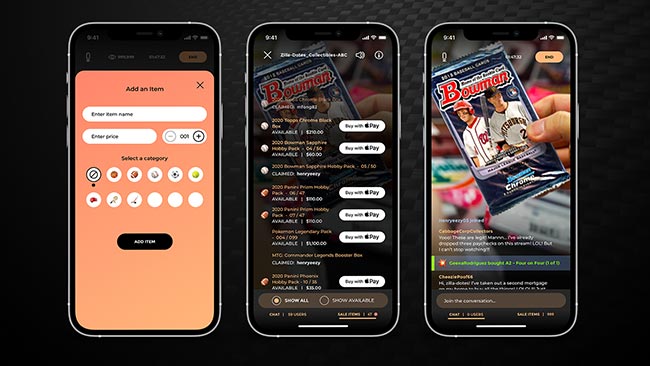 Loupe allows collectors to buy into breaks and sales from approved sellers directly through its app. All dealers must be approved. The current roster includes Green Bay running back AJ Dillon.
Based in Miami, they're also looking to open a card shop with office space in the months ahead.