Looking back on 10 years of In The Game's Heroes & Prospects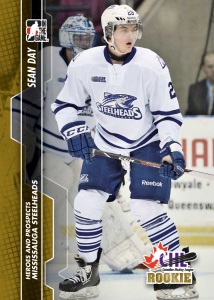 By Susan Lulgjuraj | Editor
When In The Game's Heroes & Prospects hits this week, the products will celebrate a decade of releases.
It has featured many of today's NHL stars before they made it big such as Sidney Crosby, John Tavares and Steven Stamkos.
In The Game employees look back on 10 years on Heroes & Prospects.
With the 10th anniversary coming up, what stands out to you from Heroes & Prospects?
What stands out most for me is the way that this brand has evolved over the past 10 years. With each season, a new crop of exciting young players comes to the forefront for collectors through the release of Heroes & Prospects.
This product has always featured an outstanding selection of autographs and game-used memorabilia that appeals to a wide range of collectors. We have added many interesting and collectible features over the years to keep things fresh and to add more value to every box.
– Brian Price, President ITG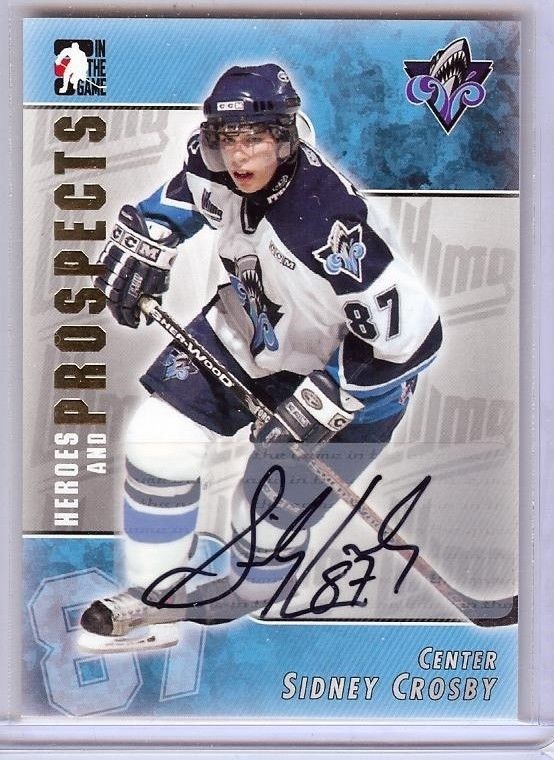 Who are some of the best players to appear in the products over the years?
There has been an incredible number of elite prospects that we have featured in Heroes & Prospects since its first release in 2004-05,
From the outset, we had many players from the 2003 NHL Draft class like Corey Perry and Dion Phaneuf alongside future superstars in Sidney Crosby and Alexander Ovechkin.
With each season that passed from that point, we have always been on the lookout for top emerging talent and have made early cards of players like John Tavares and Nathan MacKinnon. We are particularly excited about the potential of a player like Connor McDavid as scouts are speaking very highly of his skills and are proud to help bring his cards into the hands of collectors.
– Stephen Laroche, Brand Manager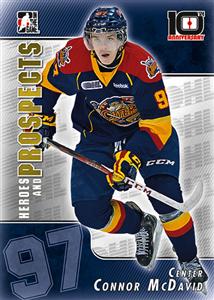 Is there one year that is a favorite?
For me, it's this year, the 10th anniversary. I think that's a very significant milestone for a brand to achieve. We've given everything we had and more to this brand and to see it reach 10 years old tells me that collectors appreciate what we've done.
– Ken Whitmell, ITG Senior Marketing Consultant
Are there are any stories you can share about working on H&P that collectors would find interesting, perhaps something they wouldn't realize from behind the scenes.
I was charged with the responsibility of doing the first signing with Ovechkin for Heroes and Prospects when he came to North America. Alex could barely speak any English but you could tell he was really enjoying himself. He was much bigger than I was expecting and looked like he was six feet across from shoulder and shoulder and I remember thinking how I'd hate to have him run into me on the ice. Alex seemed to genuinely appreciate that we were interested in making cards of him.
– Whitmell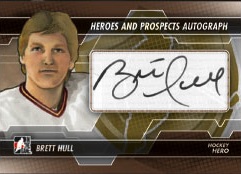 Are there any special inserts or anything planned for it being 10 years old?
There are two very special things being planned to celebrate a decade of Heroes & Prospects. We are looking back at the original base set design from 2004-05 for a special Tribute set that depicts 45 of today's best young stars and there is also a game-used memorabilia insert featuring game-used memorabilia from 100 of the best players to have been a part of the brand over the past 10 years.
These cards are over and above the regular insertion for game-used memorabilia cards and some of them will be very limited in this tiered insert set.
– Laroche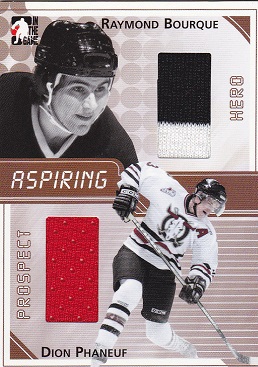 What makes H&P a popular brand?
Popularity of this brand is based on the excitement hobbyists have about who is considered to be the next player thing in the sport of hockey. Even though trading card prospecting is not as big a concept in hockey as it is among baseball card collectors, there is a need for many to try and collect the earliest possible cards of a player.
With Heroes & Prospects, you can collect the cards of a player such as, Sam Reinhart or Aaron Ekblad before they are drafted. In addition, there is always a great deal of appeal that these cards have for collectors in CHL cities. The collector is able to make a connection with a player before they even play their first pro game. We also try to deliver an incredible amount of value in each box with a wide selection of autographs and game-used memorabilia.
We constantly get compliments from collectors around the world for the effort we make to produce cards with attractive pieces of memorabilia.
– Price