Looking Back at Some Key 2018 Topps Variations – Beckett Pricing Insider
Here we are, just a month before players start to report for Spring Training. Collectors have even less to wait with 2019 Topps Series 1 coming out on January 30.
One thing that we are sure to see in Series 1 is the Photo Variations, something that has been a part of the Topps flagship set over the last few years. Last year there were almost 100 variations in Series 1 (not including variations inserted in the Factory Box Sets).
Last year, there are both variation short prints (75) and super short prints (20). The short prints are 1:54 blaster packs while the super short prints are 1:1,618.
The variations also had somewhat of a visual theme last year, with the regular short prints mostly showing the players pre-game during warm-ups wearing their pullovers or batting in the cage. The super short prints mostly show the players making a hand-gesture while many times showing them on the bases.
Here are a few key recent sales from a few of the variations:
Mike Trout #300 – $180
This variation for Trout shows him in a red jersey and making some sort of hand gesture to the right.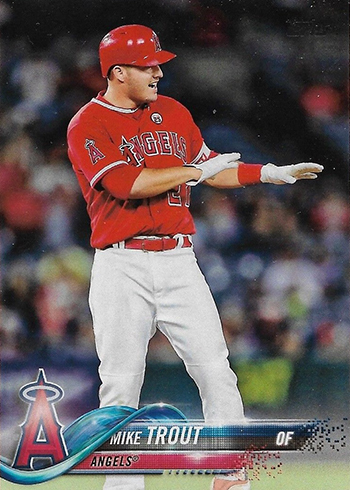 Mookie Betts #140 – $125
The American League MVP's SSP variation shows him standing on a base, holding his shinguard in one hand and is making a pinching gesture with his other hand.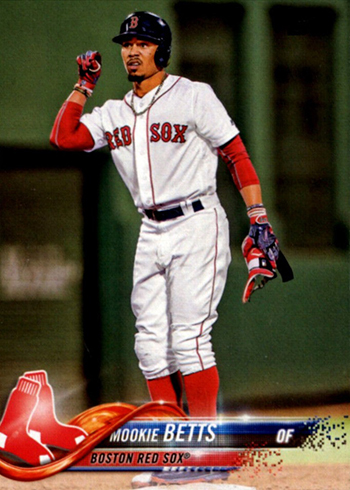 Rafael Devers #18 – $85
This one shows Devers pointing, wearing one of the Red Sox alternative jerseys that is dark blue with red sleeves.