Looking Back at 3 of 1989 Score Football's Best Cards – Beckett Pricing Insider
This edition of the Beckett Pricing Insider is brought to you by GTS Distribution. Watch Go GTS Live – The Hobby's Web Show, every Thursday at 9 PM EST.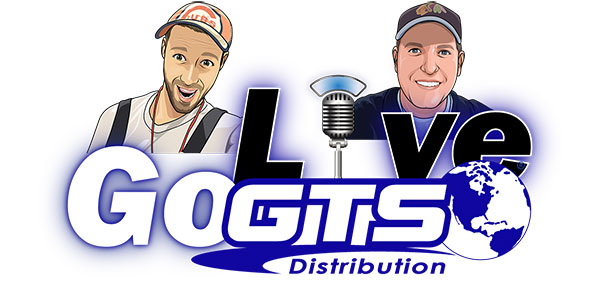 2019 Score Football marks the 30th anniversary of the brand. I feel old just typing that. 1989 Score is instantly recognizable with its green borders. It also has some of the most iconic cards of an amazing rookie class. Let's take a look back.
1989 Score Football Barry Sanders RC #257
When someone mentions 1989 Score, I am willing to be that this is the card that comes to mind. The third overall pick in the draft had a tremendous career that he cut short with early retirement. Sanders is third all-time on the rushing yards list and probably would have broken the record had he not walked away from the game when he did. This card has a high book value of $30 but with a high professionally graded versions like a BGS 9.5 can be significantly higher.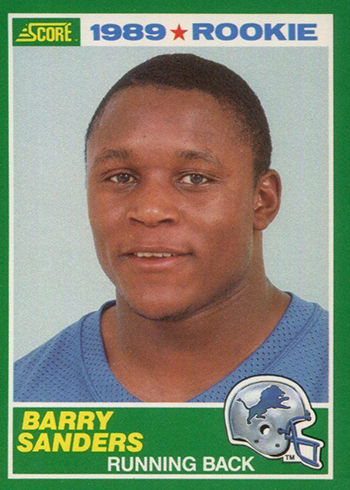 1989 Score Football Troy Aikman RC #270
This was the Dallas Cowboys first overall pick in the draft and he proved to be a great one for the team. In his career, Aikman won three Super Bowls as a member of the Cowboys including being named Super Bowl XXVII MVP.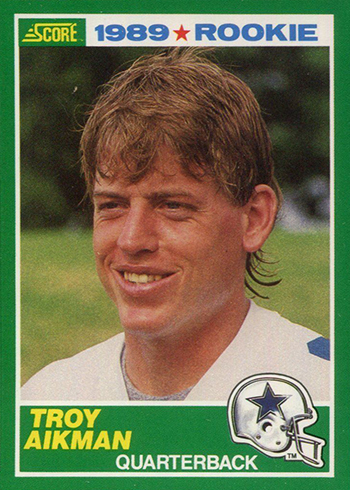 1989 Score Football Cris Carter RC #72
Even though he was drafted in the 1987 supplemental draft, Carter didn't get a card until 1989. The Eagles may have originally taken him but Carter made his mark with the Minnesota Vikings. He finished his career second on the all-time touchdowns and receptions list, although he has been passed by a few players since.