London Toy Fair: Panini UK Talks New Premier League Cards and Stickers

Panini is set for another big year, following a hugely successful 2018, on the back of its Premier League (EPL) license acquisition.
Having also recently signed a collectibles deal with the online video game Fortnite, as well as holding the license for the immensely-popular children's range LOL Surprise, the year ahead looks bright for the Italian-founded business.
Panini UK are determined to ensure that it is in the Premier League's homeland where the biggest growth market will emanate.
Panini UK Head of Marketing for Sport, Chris Clover, speaking during the week he attended the London Toy Fair at Olympia, is excited by what lies ahead in 2019.
"I'm not sure if we have ever had a slate as strong across both our sports and entertainment products as we have for the next few years. We've got a very exciting selection of products from Disney – they've got a formidable set of kids entertainment franchises coming up," Clover said. "LOL Surprise has been an outstanding license for us. We launched stickers for it last year and have just gone into the market with a Trading Card collection, which is flying out the blocks. Fortnite, for older age groups, will launch soon and everyone has high hopes that this franchise will beat many entertainment performances across the whole of 2019 and beyond. With more to come it is looking very good."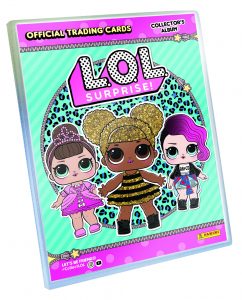 But it is in soccer where the anticipation level for new product launches is at its peak. Panini UK started to assert its considerable influence with the earlier acquisition of the English FA team rights, and the reacquisition of the Premier League rights now gives Panini everything required to turn the UK market around positively.
With Topps' long EPL reign finishing at the end of this season, the 2019-20 ranges produced by Panini are set to breathe new life into the UK domestic football collectibles market. The enormously successful Panini Adrenalyn brand will be replacing Topps Match Attax, but perhaps the most significant change for longtime collectors is the return of the Painini sticker album.
While Panini in the 1980s (English and Scottish Football Leagues) and Merlin in the 1990s (Premier League), were able to sell up to 100 million packets of stickers for a domestic sticker collection, the last album from the current licensee ("Premier League 2019") is unlikely to come near to such heights.
Topps (who took over Merlin in the mid-90s but retained the English company's name for the sticker album) achieved greater success with its Match Attax Trading Card Game, which they regained in 2007-08 having previously relinquished the TCG license to Magic Box and its Shoot Out range for four years. Overall collectible product volumes were, however, well down on the records set in the 1980s and 1990s.
Although Clover refused to be drawn on exactly how successful 2018 was for the Panini Group, he did concede last year had been "an outstanding year", with "records being broken in most territories" for their World Cup products.
Unlike almost all of Panini's international markets, without the licenses for top-flight English football, Panini had endured a spell in the wilderness in the UK – compared to its 1980s heyday. That was prior to the revival of the World Cup and Euro tournament sticker collections, popularized again by collectors of all ages but with a resurgence from the 30+ category from the Germany 2006 World Cup album onwards.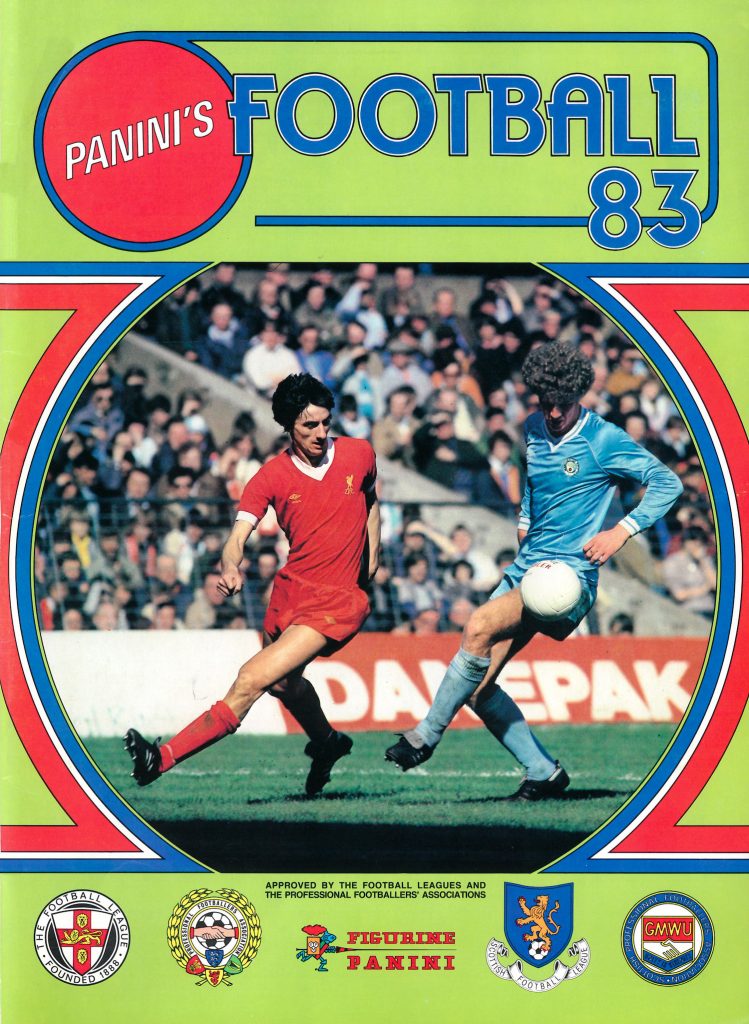 It will be lessons learnt from these recent successes – the Brazil 2014 World Cup proving especially successful and leading to several industry awards – that will stand them in good stead for the future Premier League launches.
"First and foremost we are planning on investing significantly on the products and in the marketing around them to give them the platform they deserve in the UK. We are going to be using the methods we have honed on our World Cup and Euro products to do that – particularly with the sticker collection in looking to appeal to a wide demographic of people and creating a product that reflects that," says Clover. "Not just in the UK but in the Panini Group worldwide we are hugely excited at finally getting our hands on the Premier League and what we can do with that property. It's going to be an exciting few years for sure."
Keeping his cards (and stickers) close to his chest, Clover was unable to reveal any launch dates for either the Panini Adrenalyn XL Premier League Trading Card range or the sticker album.
While Panini America goes from strength to strength largely on the back of its stellar Trading Card collections, in Europe the sticker album retains a greater hold on the market – particularly with adults.
Panini's 'Calciatori' album (covering Italian domestic football) is the flagship of its illustrious heritage, enjoying an unbroken run since the first collection in 1961-62.
Clover brought the latest Calciatori album along to January's London Toy Fair 2019 (LTF2019) as an indication of what UK collectors have to look forward to next season.
"The Calciatori album has nearly 60 years of heritage and a huge amount of effort, work and love goes into that album every year," said Clover. "That type of ethos and approach is what we are going to be using for the Premier League sticker album. It obviously won't be the exact format – and there are differences in terms of the assets that are available to us – but what I can tell you is it will look very different [to recent Premier League sticker albums]. We think it will really appeal to collectors young and old."
Having picked up the coveted Premier League license, the FIFA 365 range (covering domestic football around the world) is now open to repositioning within UK, with Panini understandably looking to get the most out of its English football license as well as its international collections.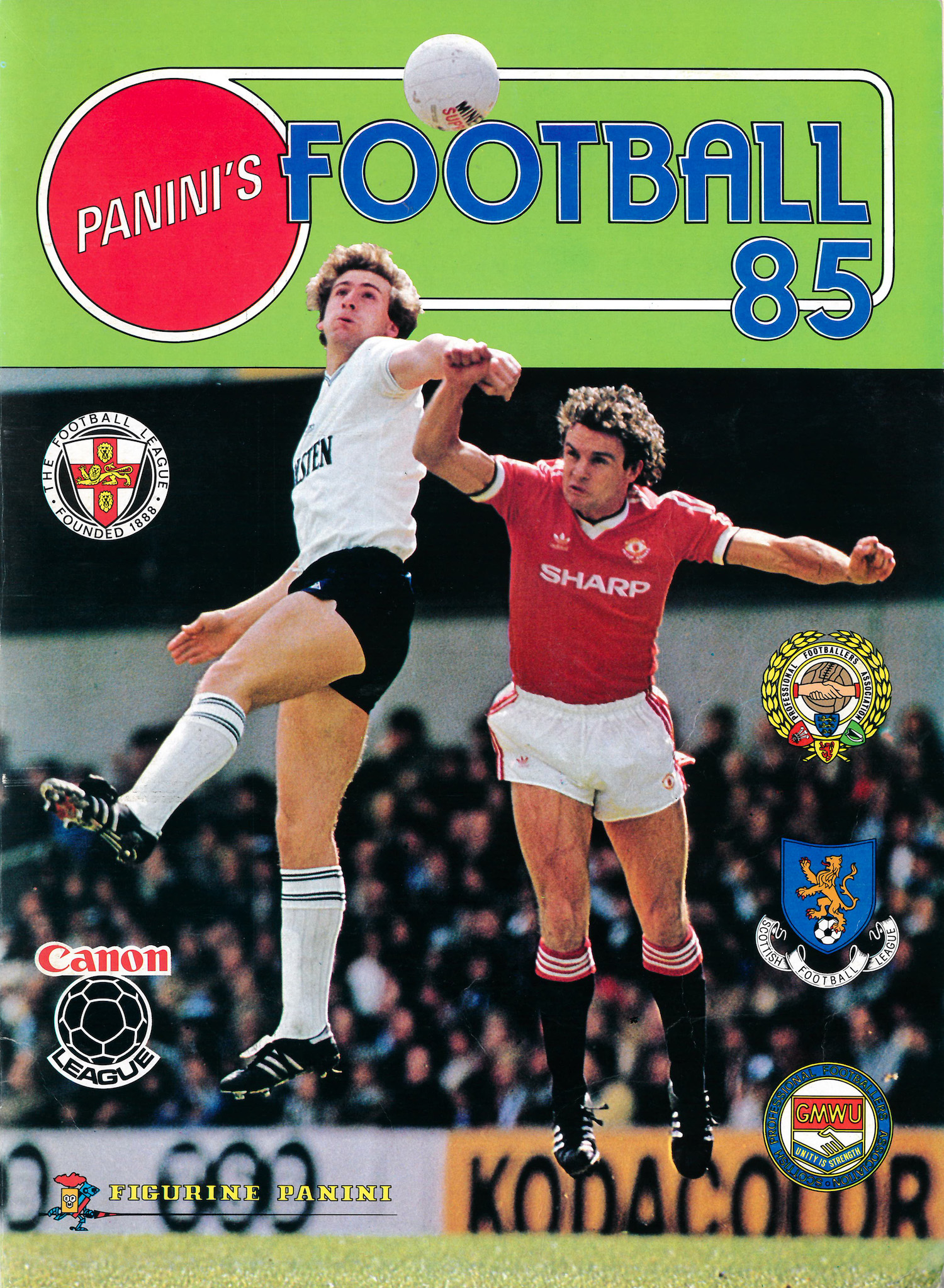 Clover refused to be drawn on what lies ahead for the 365 range after this season.
Click Distribution handles distribution for both Topps and Panini products in the UK for all non-news trade products. Click's CEO Mark Hillier believes the loss of the Premier League is a blow for Topps UK but there are still reasons to remain optimistic.
"They've (Topps) still got the UEFA Champions League and that is a significant license," said Hillier. "Clearly there has to be a change in their business and they are going through that change in working out what they need to do to make their business viable and profitable and have longevity. Periods of change are always uncertain and I'm sure they will have a change of direction over the coming months but Topps are not going to go away – they are a big company, obviously strong in America with the Major League Baseball (MLB) license and that's really important to their business. They have WWE over here, which is also a good license for them."
Hillier adds: "Topps are also developing their own IPs this year – and that is good. They've got more 3D collectibles than they've ever done before – that's in entertainment rather than football – and in the toy trade the collectibles category is performing really well, although it is crowded."
While collectors look forward to Panini's new Premier League output, spare a thought for the demise of a famous UK collectibles name.
Merlin was set up in 1989 by four industry pioneers who had all played a huge role in Panini's UK success during the '80s (for more on that story check out the book 'Stuck On You').
Alongside Peter Warsop (now Panini's Group Licensing Director), Kelvyn Gardner (still advising Topps alongside his role as UK MD of LIMA – Licensing Industry Merchandisers' Association) and Peter Dunk (now out of the collectibles business) was Hillier.
After launching its first football sticker album in September 1989 ('Team 90'), Merlin's ultimate triumph was to win the first license for the Premier League – a contract that has survived for 25 years despite the company being bought out by Topps in 1995. When reminded about the last flickering of the Merlin flame, Hillier admits a certain amount of poignancy at the loss.
"I'd forgotten about that but it is sad, yes," says Hiller "Maybe I should buy the last one and fill it for posterity! I'm not all that proud of 'Team 90' but I've certainly got the first Premier League album we did for 1994. It's the end of an era, I suppose. I'm proud of Merlin and proud to have been involved with the business. It was one of the best periods of my life from a work perspective. And three of the four founders are still involved in the industry now – albeit doing different things.
"Having Panini take control of the Premier League rights is like 'Football Coming Home'. It is so exciting to hear that some fresh ideas around the products and their marketing are being planned. Panini have a formidable record in continually growing their football business, both on local leagues and within the international tournament area, so I can't wait!"
A new era in English football awaits, under a long-established name.