Just in case you missed it, Logan Paul fought Floyd Mayweather last night. For those not keeping score at home, it was an eight-round fight that went the distance with no declared winner. That stipulation was known going into the fight. As was the 10oz gloves, the fact there were no judges, and the bout was not sanctioned as well. However, what was left to chance was the fighter's ring entrances. Floyd is a showman, so he did was he always does. He showed out. Logan was the wild card here, and he did not disappoint as he marched to the ring with Charizard around his neck. Yes, Logan Paul's BGS Bling was a Pristine 1999 Base 1st Edition Charizard Holo R.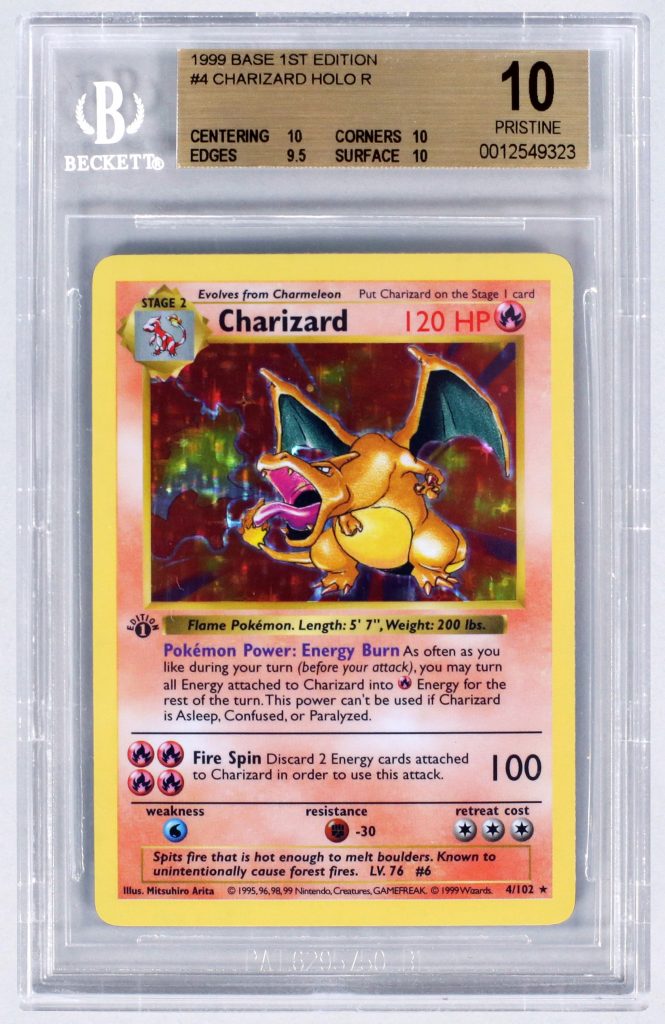 The Fight
Before the fighters even arrived at Miami's Hard Rock Stadium, Paul's trainer was on record saying that a win for Logan would be going the distance with Floyd. As it turns out that is exactly what happened. Although there were no official judges to determine a winner, ESPN scored the fight 78-74 in favor of Mayweather. No surprise there as Floyd was by far the more experienced fighter. However, Logan was able to at least make the fight entertaining and seemed to have earned Floyd's respect as well.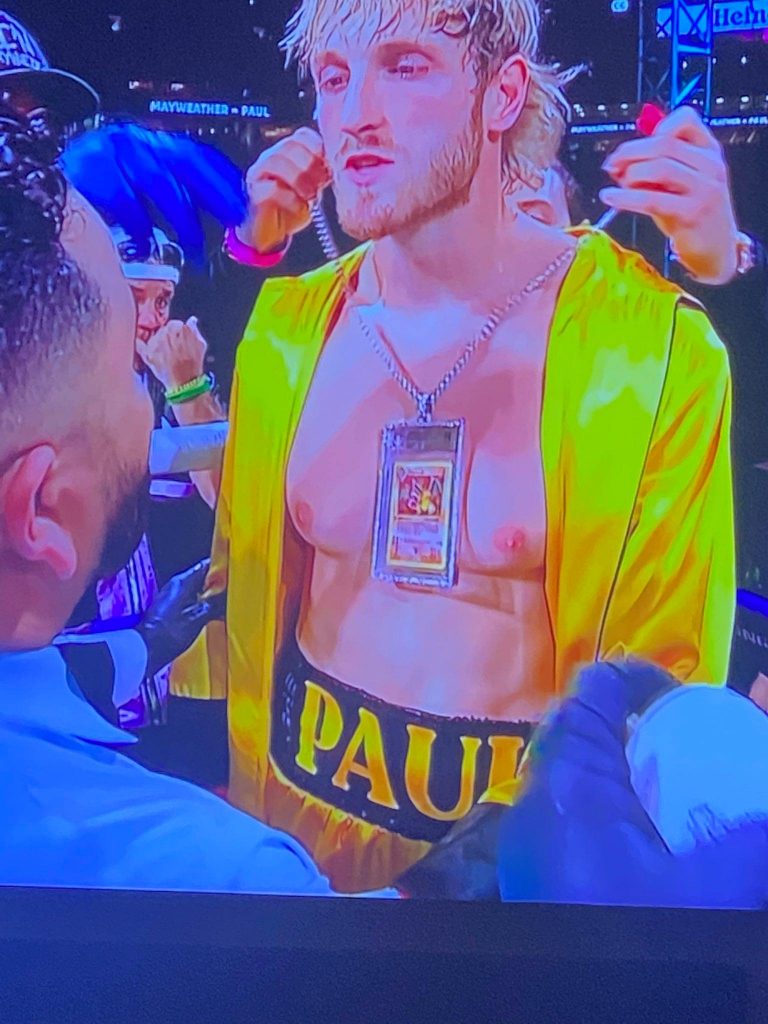 The Bling
As entertaining as Floyd and Paul were, the star of the show was the $1M BGS Pristine Charizard wore to the ring. The reaction on social media was instant as fans of Pokemon and collectors addressed what they were seeing on their screens. It was a moment that not many expected, but it's part of what makes the Paul brothers special. They are both unpredictable, and it has gotten them into trouble before, however, this time around, Logan Paul's BGS Bling just reignited a segment of the hobby.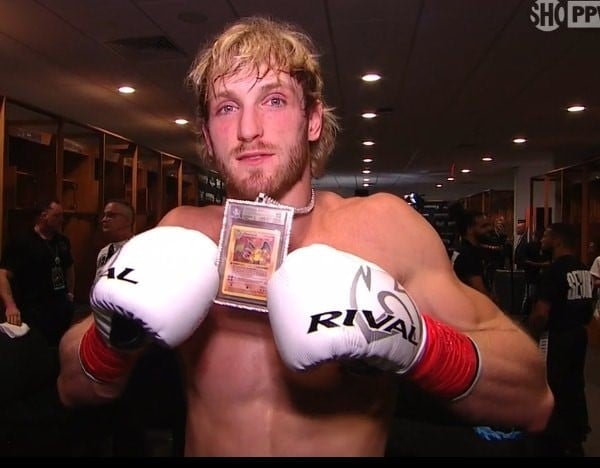 The Card
To say this Charizard, in this condition, is rare is an understatement as there are just three total copies in the world. This particular copy has been in hiding for months now. So, when Logan wore it to the ring, it was somewhat of a shock to BGS. We knew he had it. We even knew he would eventually share it, but we did not know it would be like this. The total BGS Pop Report on this card is just 563 copies. Even a Gem Mint 9.5 is tough with only 49 copies in that grade. So, estimating the value at $1M isn't farfetched at all, but that's a little pricey for ring gear.