Local Card Shop of the Week: All-Star Sports Cards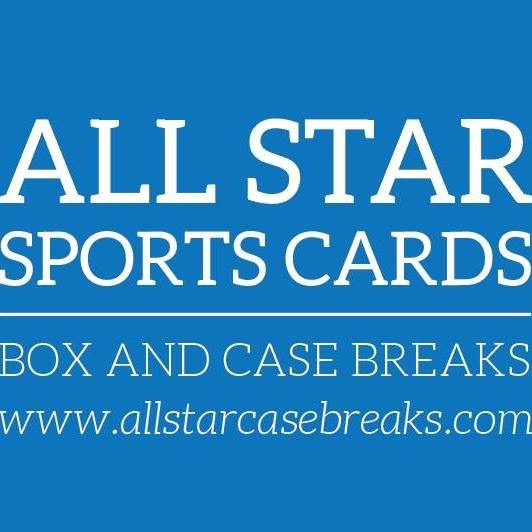 Steve Wrate's first baseball card was a 1971 Topps when he was a kid. This was the cardboard that got him into the Hobby. He went on to continue collecting until the mid 70's when other teenage distractions like pretty girls and cars came into play. His mother did something that a lot of mothers didn't do during that time and she kept his cards. She gave those back to him in the late 80's and it reignited his passion for the hobby. He is now working on a PSA 7 set of 1971 Topps but that's not all he's doing with the hobby. He is also the owner of All-Star Sports Cards in Chattanooga, TN. I sat down with Steve at the Industry Summit to discuss his store and his thoughts on the hobby.
JS – Thanks for taking a few minutes to sit down with me Steve. Can you tell me how you got in the card shop business?
SW – After graduating college and getting married, and during the boom in the late 80's, my mother gave me all of the cards that I had collected as a kid and it reintroduced me to the Hobby. I started collecting again and even got into some mail order selling and would eventually open my first store in 1992.
JS – As it relates to the hobby shop business, what have you seen as some of the biggest changes in the industry between 1992 and now?
SW – Now we have much more educated collectors because of the sources of information that are available. You can go to Beckett and many other websites to learn about cards. I get online some days at noon and guys in Hong Kong get online with me that have seen the product before I have and I've bought them directly from the company. The spread of information and the access to product is probably the biggest change.
JS – Your shop is in Chattanooga, TN, which is not too far from Atlanta, but is also in a state with the Titans, Predators and the University of Tennessee. Is there a local flavor, so to speak, for your shop?
SW – I am literally halfway between Nashville and Atlanta and the Braves are the local big baseball team. We have a split of Titans and Falcons fans but also a lot of Cowboys fans. Of course, being in SEC Football Country is a huge driver of sales with us having fans of Alabama, Georgia, Tennessee, Auburn, Florida and others
JS – With that being the case, who would you say has been the most collected athlete in your area?
SW – Over the 25 years I've been in business, Chipper Jones was probably the most popular. I also had several Ken Griffey Jr. collectors, especially with him playing with the Reds and the farm team (The Lookouts) being in Chattanooga. There is a fairly large contingency of Reds fans in the area because of the minor league affiliation. Back in the Titans heyday, Steve McNair was highly collectible. But now that I am thinking about it, and I don't know why I didn't think of this first, Peyton Manning has to be the most collected and there really isn't anyone close. Chipper for baseball, Peyton for overall. He used to have a house a few miles from the store and people would see him around town in the offseason at times. So Peyton, far and away.
JS – What products over the last 12 months have been the hottest for you?
SW – Bowman, Bowman Chrome and Bowman Draft, we do a very large amount of those products. Prizm Basketball and Football have also been very good. I've done a good bit of those. But overall, Bowman has been the most popular. I keep it in stock 4-5 years back because of the minor league fan base we have in Chattanooga.
JS – We've talked about changes in the Hobby as it relates to the store. What have you seen with products that have been game changers for you over the years?
SW – I never saw us moving into the Super High End market that we are in. I recently pulled a Superfractor of Auston Matthews in a break for a customer who sold it around 3 hours later for $11,000. I was talking with another dealer here at the Summit about when Exquisite Basketball first came out and we thought it wouldn't sell because it was too expensive. So I would say the proliferation of the high end product and how much it sells now would be the biggest change in the products.
JS – What do you think card companies are doing today that is working well with customers. And in contrast, what do you think could be done better from your viewpoint? What do you see with your customers that they really like and what do you hear should be modified?
SW – I think bringing back the focus on the true rookie card that the average collector can afford, like the basic Topps RC card or a Hoops or Donruss Rated Rookie, is a really positive thing for the Hobby. I think the base and intermediate level products are still liked by the customers. I think redemptions, though I understand why they are necessary, are a real frustration for the customers. It's difficult on the sales end because it sometimes turns into a negative experience for the consumer. This is the negative I probably hear most from the customers.
JS – As for the Industry Summit, what were some of your goals when you arrived? Was there a specific seminar or speaker you had circled that you were really geared up for?
SW – The two things I look for are (1) to be pushed to improve the business and help me find ways to do that and the other is (2) the chance to sit down with the head sales guy at Panini or GTS or Brian Gray, on my end, is very valuable because it gives you insight on the products that are coming that you don't necessarily get from a standard product release sheet. I'm looking for those two things at the conferences I attend. We also get a lot of great ideas from other dealers when talking with them that I would have never thought of.
JS – You mentioned to me that you have a brick & mortar shop but also do a lot of breaking online. Can you tell me about when you started breaking and what you do?
SW – I started a couple of years ago and I hired someone to build the infrastructure of the business and I had a ton of inventory, which was a big advantage. It continues to grow all the time. Unlike most other breakers, we specialize in personal box and case breaks for customers. We do other types of breaks but mostly we work on personal boxes and cases. People will buy a box or case and we'll break it online for them and then ship. We are probably going to move more into "pick your team" breaks but I'm pretty swamped with box breaks at the moment.
JS – If someone was looking into opening a shop or  to start breaking, is there one piece of advice you'd like to share with them? What is something you learned along the way that you could pass along?
SW – The biggest piece of advice I could give would be to find someone that could mentor them and go intern with that person and learn the business thoroughly. I wish I would have done that myself. I would also recommend for them to find a certain niche that they think they could specialize in or do better locally and focus on that. Price is not a niche, if you are going to compete on price you are going to compete against people working out of their homes. You won't stay in business long-term purely based on having a better price.
All-Star Sports Cards
Steve Wrate
4421 Highway 58
Chattanooga TN 37416
(423)894-3087
www.breakersTV/AllStarCaseBreaks
Twitter – @allstarbreaker
Hours of Operation
Monday-Friday – 10am:6pm