Local Card Shop of the Week: Evan's Sports Cards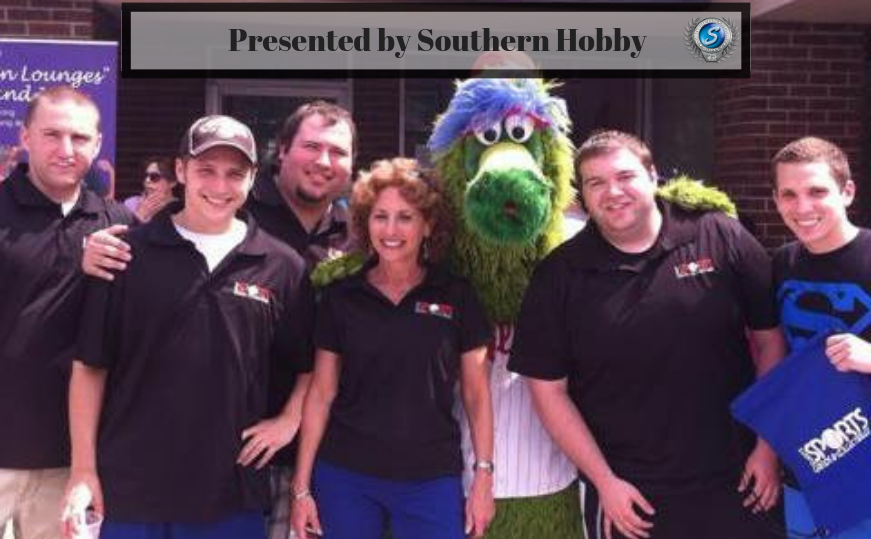 Evan Israelsky began collecting at the young age of 5-years-old. His first taste of the business side of the Hobby came at the end of first grade when his grandfather and father took him to a local card shop. They bought him a box of 1992-1993 Topps Basketball and he pulled a Shaq Topps Gold RC. The store owner offered him $300 on the spot and he couldn't say yes fast enough. He became the richest first grader in town with that $300! In 2018, Evan is now the man on the other side of the counter selling cards to customers. I caught up with Evan to talk about his card shop in Voorhees, NJ.
Local Card Shop of the Week is brought to you by Southern Hobby, who has been serving the collecting community for nearly 30 years.
JS – Thanks for taking the time to talk with us Evan. Can you tell us what led to opening a sports card store back in 2011?
 EI – I have been doing this as a business since I was 12-years-old. Learning the ins and outs from different people I trusted in the industry. Most of my weekends were spent setting up at Mall shows in the area and a few one-day Sunday shows as well, which led me to opening my store in 2011. I always knew that I wanted to do so, it was just a matter of when.
JS – What has the collector market in New Jersey been like over the last few years? Are there any local card shows or hobby events to attend? How popular is the Hobby right now in your area? 
EI – The collector market here in NJ has been flourishing ever since I got into the Hobby. There are a few shows in the area, but since I wholesale quite a bit of stuff to a few dealers that do these shows, I don't do them myself. Overall the Hobby is alive and well here in New Jersey!
JS – As it relates to Jersey, the Devils are the only "official" big four team in the state. However, I know the Giants and Jets each play their home NFL games in East Rutherford. As for Voorhees Township, where you are located, I also understand that the Philadelphia Flyers have a training facility, "The Virtua Center Flyers Skate Zone." Can you tell us about the sports and teams that make up your customer base?
 EI – Well here in Voorhees, NJ we are much closer to Philadelphia than New York. That being said the vast majority of fans around here are Philadelphia fans. There are quite a bit of Yankees fans as well, but I'm in a Philadelphia market.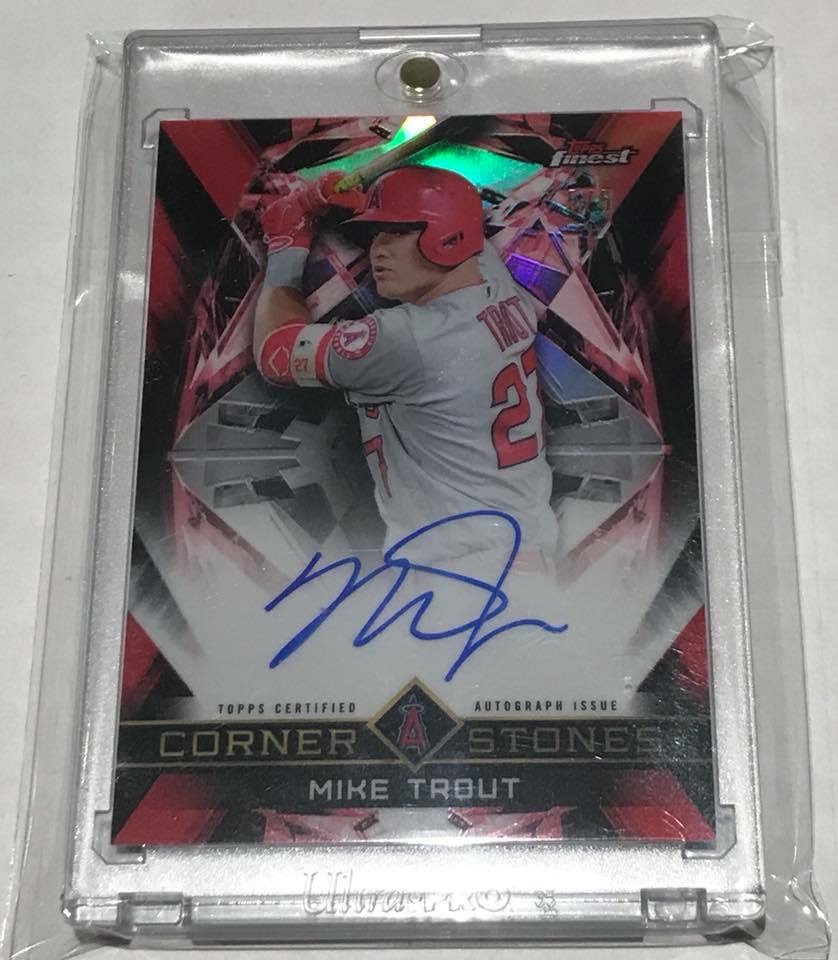 JS – There are some pretty big sports names associated with Voorhees Township. Those names include Eli Apple, Andrew Bailey, Brian Dawkins, Pervis Ellison, Joe Flacco, Ron Jaworski, and Keith Primeau to name only a few. Do you find a lot of "PC" collectors for those players in your area?
EI – Yes there are definitely quite a few athletes that were either born here in Voorhees or resided here when playing. Of all the names I would have to say Brian Dawkins is the most collected athlete. What he meant to the Eagles for so long, and Philadelphia being such a football town, Brian Dawkins definitely has a huge fan base.
JS – I see you have a regular "Trade Night" at your store. Can you tell us about that? What other events do you have at the store? 
EI – Trade night is always a fun time. We try to get some box breaks going and usually have a decent turnout every other week. Some collectors bring cards in to trade amongst themselves and some hang out and open wax!
JS – You began collecting as a kid in the early 90's. I think the story about the Shaq Topps Gold is an amazing reflection on the Hobby back in those days. I have seen somewhat of a resurgence in the desire for cards from that era on social media because of the great players that were available. What is the pulse of collectors in your area when it comes to "Junk Wax"?
EI – I have a decent amount of customers who are into the "junk wax" era stuff. I am always picking up collections with that kind of stuff in it, and it seems to be more "in" now than it ever was. I like where the Hobby is heading, but the junk wax era… oh how I loved those days!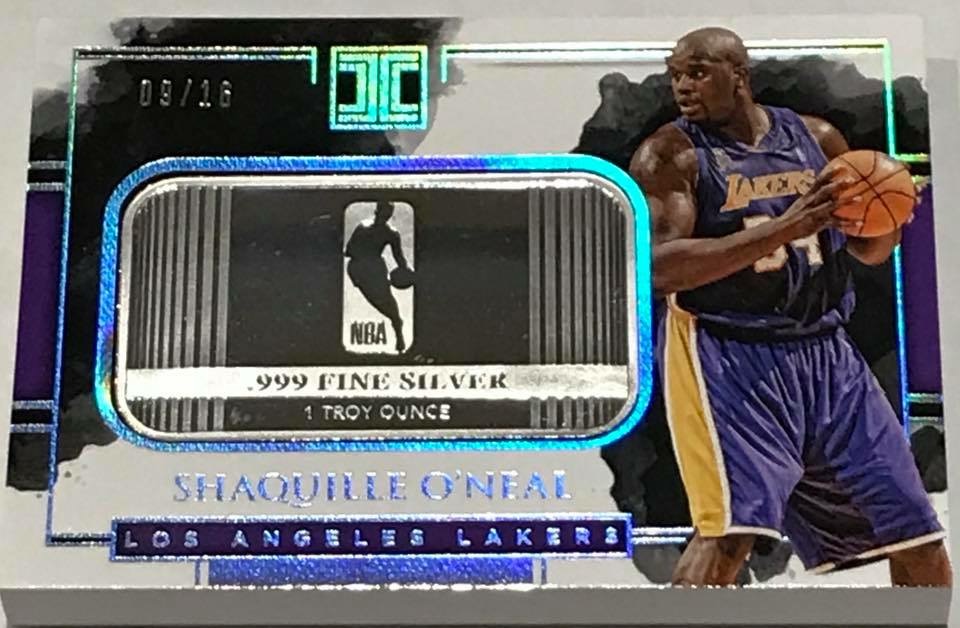 JS – When considering products overall, what sets have been the most popular in your store? What do you base that popularity on? 
EI – I have a lot of customers that live for the Super High end wax. Products like National Treasures, The Cup, Immaculate, etc. don't last long in my shop. I also have a huge clientele that loves the mid-range products like Bowman, Contenders, and Topps. I feel I have a good array of customers that each like their own thing. That's what makes my store very unique.
JS – Are there any products you have circled on the calendar that have yet to be released that you feel are going to be big for the shop? 
EI – Of the upcoming releases, The Cup Hockey, Immaculate Basketball, and Bowman Draft Baseball are the products that will be the most sought after and ripped the most.
JS – I found some great pulls on your Facebook page. Can you tell us about some of the bigger hits that have been pulled at your store?
EI – There have been so many great pulls here at my shop over the 7 years I've been open. The few that really stand out are the 2015-16 The Cup Connor McDavid RPA /99, 2005-06 The Cup Sidney Crosby RPA /99, and a 2016-17 Ben Simmons Immaculate 1/1 Platinum RC.
JS – On the subject of Facebook, I see you are pretty active with that and Twitter. I found a lot of info about upcoming products, store events, etc. on those pages. How important do you find social media to be in your efforts for success in 2018?
EI – In this industry, I feel social media is the best way to promote any event or sale I would have. So many collectors have gravitated towards social media and it seems to be only getting bigger. I plan on doing even more on Facebook/Twitter to wrap up the year 2018 so stay tuned!
JS – How do you feel about the relationship between card companies and shop owners at this time? What are your thoughts on the current promotions like National Baseball Card Day, Panini Player of the Day, etc.?
EI – I feel the communication between shop owners and card companies is solid in the way of their promos. I really like the National Baseball Card Day and Player of the Day promotions. It gets more kids involved, which seems to be lacking over the last 5-7 years. Getting kids involved can only help the future of the Hobby.
JS – What do you think about the current state of the products that are being released? What are your thoughts on license exclusivity, redemptions, Panini points, or any other product features?
EI – Personally I'm not a fan of the exclusivity. I feel if all 3 big companies could make every sports card, then they would have to put forth even more of an effort to really keep up with each other and it would also give the collector a choice like it was back in the 2000's. I'm not a huge fan of redemptions, but who is. I know that the companies try their best to put live cards in every product release but it just isn't feasible.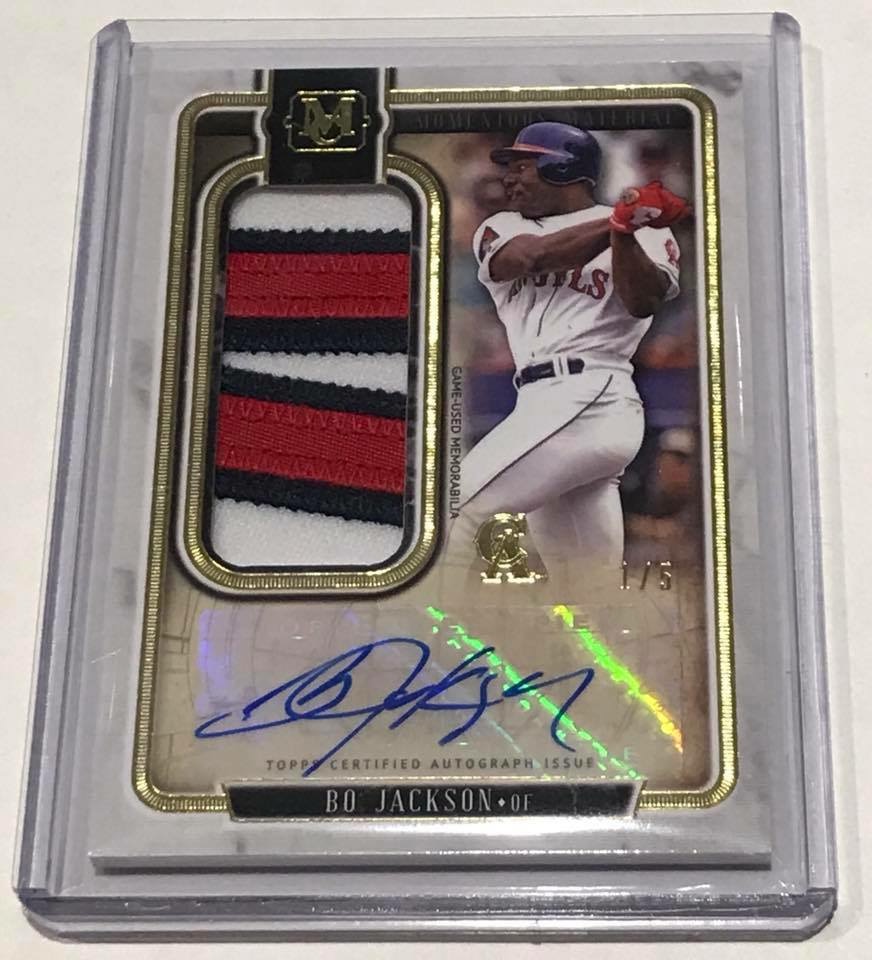 JS – If you could speak for your customer base, what is one thing you would like to see changed or improved upon in the Hobby?
EI – If I had to speak for my customers, I would say quality control is a huge issue. Nothing is worse than when you spend $600 on a box of cards and the best card or multiple cards are damaged. That really irks my customers and I completely understand; spending $600 on a box and most of my guys are buying 5, 6, 7 at a time, to them see that the cards are damaged. Also for me and every other shop owner to have a direct contact at Panini, Topps, and Upper Deck where I can, as the store owner, call or email someone when a customer pulls a damaged card or doesn't receive what is stated in each box. Panini does the best job by far with their customer service, but I do think that it would help expedite the process if I could help my customers out by exchanging or replacing any damaged hit.
JS – In closing, can you tell us about any upcoming events you have scheduled for the rest of 2018?
EI – With the holidays being around the corner, I always run specials on wax boxes and signed memorabilia. Black Friday is always an extremely busy day for me as I always have free giveaways and plenty of items on sale.
Evan's Sports Cards and Collectibles
Owner – Evan Israelsky
(856)489-1800
2999 E Evesham Rd
Voorhees Township, NJ 08043
Hours
Tuesday-Wednesday – 11AM:7PM
Thursday-Saturday – 11AM:8PM
Sunday – 2:30PM:5PM
Closed Mondays
Facebook – Evan's Sports Cards & Collectibles
Email – evanssportsnj@gmail.com
Twitter – @EvansCards