Local Card Shop of the Week: AZ Sports Cards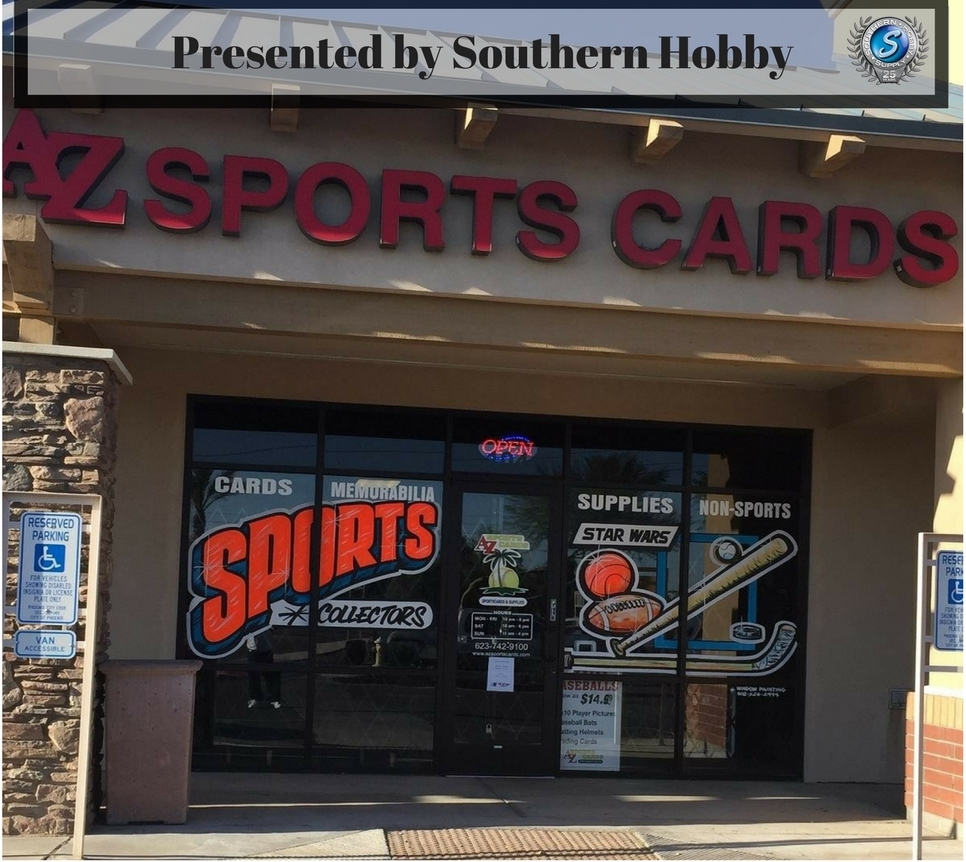 John Gola started collecting as a kid in Michigan in the 70's but moved away from the Hobby when he graduated from high school and moved to Phoenix. John obtained his general contracting license in 1980 and began building his contracting business, which is still operating 38 years later. In 1993, while visiting his future in-laws, he visited a local general store and found a sale on 1993 Leaf cards, which contained the likes of Mike Piazza and Frank Thomas. He bought the entire stock and his love for the Hobby was reignited. After spending many years wanting to get more involved in the Hobby, an opportunity to own his own card shop presented itself when AZ Sports Cards became available. In March, John celebrated his 2nd anniversary as owner of AZ Sports Cards.
Local Card Shop of the Week is brought to you by Southern Hobby, who has been serving the collecting community for nearly 30 years.
JS – Thanks for taking the time to speak with me John. Could you tell me about how you got started in the card shop business?
JG – I have been collecting for about 25 years. I would visit a local card store a couple times a week to open boxes and socialize with many of the customers. After watching the Sports Card business, I knew this was for me. When AZ Sports Cards became available I was able to make a deal to take over this great shop!
JS – Your location in Phoenix AZ not only puts you right in the heart of Diamondbacks country, but you are also in the thick of several Spring Training teams. The season is now under way but can you tell me a little about Spring Training in your area and what the shop tries to do to get involved?
JG – Spring Training each year is just a very special time of year here in Arizona, as the atmosphere is electric. We are just down the road from Camelback Ranch, which is the home for the LA Dodgers & Chicago White Sox. We especially enjoy seeing our regular spring training visitors each year and they drop in to the store before and after the games.
JS – I've seen Flash Sales, In-Store Raffles and Breaking available on your website. Can you tell us about those and any other type of promotions or activities do you have at your store?
JG – We have just started the flash sales again and along with in-store breaks, it gives the customers the feel of an "event" in the store. We also have a regular Raffle drawing every three months, as we give our customers one free raffle ticket for every $10.00 spent, and also offer "Double Tickets" on Tuesdays. We give away about 30 items ranging from boxes of Sports Cards, signed jerseys and other memorabilia. It's a great way to give something back to our customers.
JS – What have been some changes you have seen within the shop over the last couple of years since you first opened in 2016?
JG – A larger interest in Baseball, Basketball & Hockey mostly. The rookie crop has really sparked more interests into these sports and because the previous owner didn't sell much of Basketball or Hockey, this is something we are trying to promote to let other collectors know that we now carry a full line of these products.
JS – You are located in Phoenix, so you are near some major franchises in sports like the Suns, D'Backs, Coyotes, and Cardinals. What do you see requested most from your collector base? Is there a sport or team that is more popular than others?
JG – We have a great fan base here in Arizona and the Cardinals Stadium and Coyotes Arena are just a few miles from the store. Most of the interest of our collectors is for the Diamondbacks and Cardinals, but the Suns & Coyotes both seem to have a bright future.
JS – With the mention of the Coyotes above, let's discuss hockey for a moment. The demand seems to be rising for hockey products. Some people see it as a smaller market but I think some of that can be attributed to the amount of shops that actually sell hockey. How are hockey products viewed locally?
JG – We started carrying more hockey products when we took over the shop and the interest has increased. We still need to get the word out that we carry a large selection of hockey products from inexpensive Hockey Tins to high end products such as "The Cup" Hockey by Upper Deck.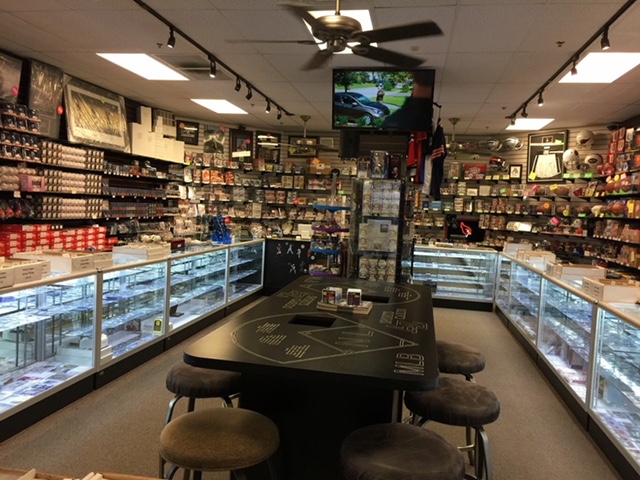 JS – Across the sports landscape, if you had to name just one player that is the most widely collected in your market at this time, who would it be?
JG – Definitely Shohei Ohtani, the phenom from the Angels. He has really sparked an interest this season. We hope he can continue his success. He has already set a few records in his first month with the Angels.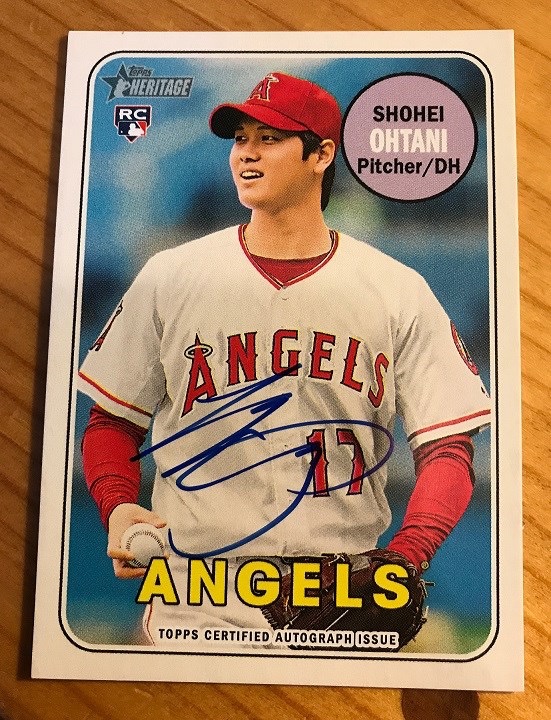 JS – We've touched on changes in the shop itself. You have been collecting since the 70's, so what have been some things you have seen over time with products? What are some things that you never thought we would have in the Hobby?
JG – There are many more new products releasing each month. When hobbyists started collecting in the old days there were only a few products to choose from. Now with Non-Sports, Pokémon, Celebrity products, Star Wars, Movie, Wrestling & Racing cards there is something for everyone.
JS – When it comes to the changes you are seeing in the products, what are some things you think the card companies are really getting right at the moment?
JG – Our customers really enjoy the low numbered Patch cards & Autograph cards of their favorite player(s). Most notably the resurgence of On-Card Autographs. In the past, most of the material used in these patch cards were a single-color material. They really enjoy when there are multi-colored patches with stitching or team logos.
JS – In contrast, what are some things you hear from your customer base that they would like to see offered or presented differently to collectors?
JG – Redemption Programs: We understand that the card companies face a huge challenge with each product trying to obtain the necessary amounts of autograph cards that are needed. Some companies insert a redemption card showing the player and card that is owed. Customers would need to go online and submit the redemption code and when the athlete was able to sign these cards the card companies would send this to the collector at that time. This can take months or years in some cases. Another company offers point cards in lieu of Redemption cards. This allows you to collect points and add up until such time you wish to redeem them. The higher the card value, more points would be needed to pick any players available on their website at any given time. The more points you collect the better the card selections are.
JS – You recently hosted The Fat Packs Podcast in your shop during Spring Training. During one of the podcasts, listeners found out about your mascot, Cactus Jack. For those who didn't catch that on the show, tell us about Mr. Cactus.
JG – Cactus Jack was an idea by one of our customers, He had purchased this Mascot Costume for his son Josh and when Josh puts on the outfit, he really gets into character. He will stand out on the street in front the shop and wave at people and greet them as they drive into the center. When Paul & Eric were interviewing Cactus Jack, it was the highlight of the day!
JS – If you could give one piece of advice to a potential shop owner, a new owner or even a seasoned owner that is looking for help, what would that be?
JG – Keep it fun! This is a great business and I enjoy it most when our customers are having fun and enjoying their experience. We have a high-top table where you can sit on bar stools in the center of the shop and people can rip packs. When we complete our remodel, we will include power and charging stations for your phone or laptop.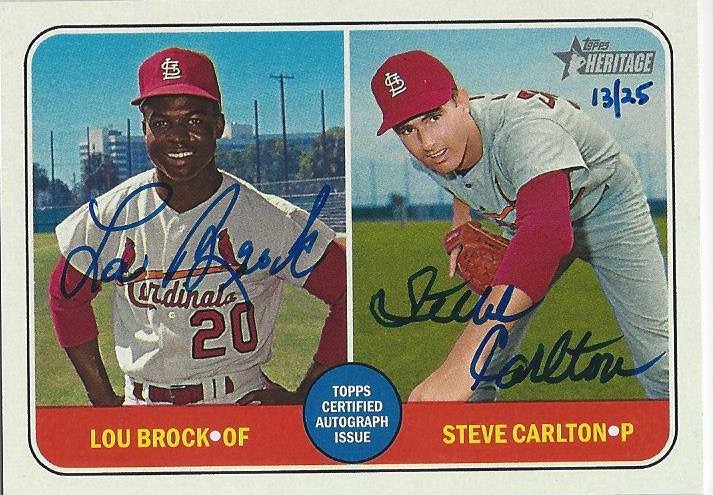 JS – In closing, is there anything going on in store during the next few weeks or months that you want to tell us about?
JG – We would like to do more in-store breaks of Card Boxes, Cases or Memorabilia boxes. Our future plans are to have one or two in-store breaks each week. Customers can suggest breaks of any product they choose and once the slots are filled, we will video these breaks and post on our website/Facebook.
AZ Sports Cards
10045 W Camelback Rd, Ste 104
Phoenix Arizona 85037-5070
623.742.9100
John Gola
Hours of Operation:
Monday – Closed
Tuesday-Friday 10am to 6pm
Saturday – 9am to 6pm
Sunday – 11am to 4pm
Facebook – @azsportscards
Twitter – @AZSportscards
Instagram – @az_sportscards
Email – info@azsportscards.com
Website – www.azsportscards.com