Literally, the Buggiest Mike Trout Baseball Card Ever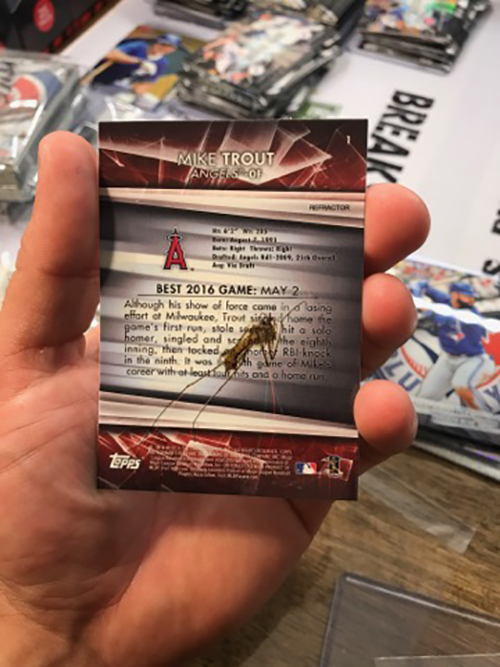 By Ryan Cracknell | Hobby Editor
When you're printing thousands of sports cards at a time, mistakes happen. Mis-cuts, missing foil, blank backs — these are production errors that have popped up in the hobby over the years.
But what about bugs?
That's exactly what John Ehler discovered doing a break of 2016 Bowman's Best Baseball.
A somewhat large bug was getting a close-up look at the back of a Mike Trout card. However, the bug didn't live to talk about it. Instead, it has become one of the strangest "relics" ever in the hobby.
"[I've seen] misprints but, honestly, have never seen anything like it," said Ehler, who runs DUDE Sport Displays and Breaks.
The bug in question wasn't simply squished onto the card. Rather, it came earlier. That would simply have it on top of the card where it could be removed. This bug is embedded into the card with a layer of glossy coating over top.
"It was bumpy, protruding over the card but under the laminate," Ehler obsevered.
It was squished flat enough, though, that the text underneath can still be read.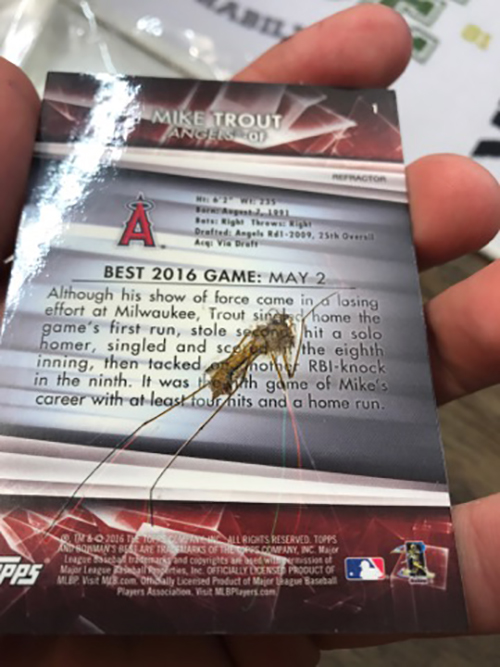 It's likely the bug simply got into a piece of machinery or climbed onto a stack of sheets during production. From there, well, Ferris Bueller has some sage wisdom.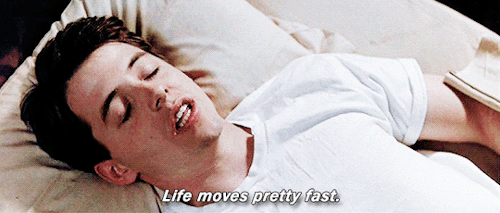 The strange card was apparent immediately as it was the first one out of the pack with the back showing.
What's next for the 2016 Bowman's Best Mike Trout bug card? Ehler isn't totally sure.
"I might take it to the National and see what happens," he said.
Comments? Questions? Contact Ryan Cracknell on Twitter @tradercracks.